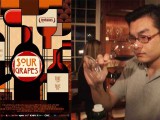 FILM
Directors Jerry Rothwell and Reuben Atlas talk to realscreen about bringing a tantalizing story of "true crime in the wine world" to the screen.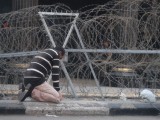 DIGITAL / FILM
The Canadian festival and financier Blue Ice Group have partnered with The New York Times' Op-Docs to commission a series of doc shorts from African filmmakers that will be showcased on the Emmy-awarded digital forum. (Pictured: Whose Country?)

DIGITAL / FILM
Van Toffler's content studio has partnered with Oscar-awarded producer T Bone Burnett, acclaimed animator Drew Christie and music television producer Bill Flanagan to develop the animated docuseries Drawn & Recorded (pictured).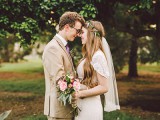 TV
The U.S. net is readying the premiere of its latest relationship-focused docuseries (pictured), produced by A. Smith & Co.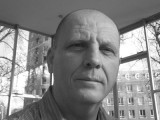 FILM / PEOPLE NEWS
The Toronto-based, Emmy-nominated producer (pictured) will receive the CAD$10,000 cash prize on Friday (May 6) at the Hot Docs Awards in Toronto.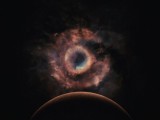 FILM
In today's 'Extra,' Terrence Malick's long-awaited Voyage of Time (pictured) gets an IMAX release date, while Berta Film inks sales for Jerry Rothwell's How to Change the World and Rob McLaughlin returns to the National Film Board of Canada.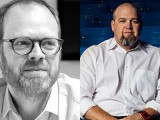 FILM
Trevor Birney's (pictured, left) Fine Point Films has partnered with Corey Russell's (right) Toronto-based studio for a new development initiative aimed at providing advanced-stage documentaries with financial backing.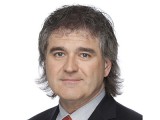 PEOPLE NEWS / TV
The former CTV head has been named senior VP of distribution for Canada.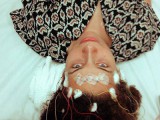 FILM
The UK festival has revealed the project teams selected to pitch at this year's flagship MeetMarket and Alternate Realities Market, respectively. (Pictured: Jennifer Brea and Patricia E. Gillespie's Canary in a Coal Mine)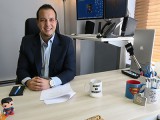 PEOPLE NEWS / TV
The ITV America-owned prodco has elevated Tommy Coriale (pictured) from VP of production to company GM while greenlighting development projects on Neil Strauss, Jay Sankey and Traci Stumpf.