OWN picks up Sundance doc "Becoming Chaz"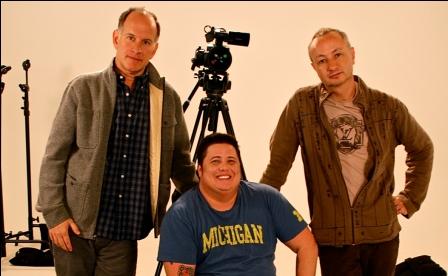 The Oprah Winfrey Network (OWN) has acquired the Chaz Bono feature documentary getting its world premiere at the 2011 Sundance Film Festival next week.
Becoming Chaz will screen in the Doc Premieres program at the annual event in Park City, Utah before making its television debut on OWN in May, along with Christy Turlington Burns' No Woman, No Cry and Siskel/Jacobs Productions' Louder Than a Bomb as part of OWN's Documentary Film Club.
Produced by World of Wonder and directed by Fenton Bailey and Randy Barbato, Becoming Chaz profiles the only child of musical duo Sonny & Cher, born Chastity Bono, as he struggles with gender identity and eventually decides to undergo gender reassignment surgery to become a man. The film is distributed internationally by Passion Distribution.
"Chaz is someone who has risked everything to become himself," Barbato, director/producer with World of Wonder, said in a statement. "But whatever he might have lost, he has gained far more."
No Woman, No Cry marks the directorial debut of model Christy Turlington Burns and follows four vulnerable pregnant women and their caregivers in Ghana, Bangladesh, Guatemala and central Florida as search out safe maternal care in difficult circumstances. The film was produced by Turly Pictures, and was one of realscreen's  MIPCOM Picks last October.
The third film acquired by OWN, Louder Than a Bomb from Greg Jacobs and Jon Siskel (102 Minutes That Changed America) tells the story of four Chicago high school poetry teams as they prep for the world's largest youth slam poetry event (profiled here in 2008). </p>
Other films screening as part of the OWN Documentary Film Club include original commissions Extraordinary Moms, One Last Shot, Seven Suicides and Tent City USA and the acquisitions 65 Red Roses, Family Affair, Life 2.0, Most Valuable Players, One Lucky Elephant and Sons of Perdition.</p>
Tags: Oprah Winfrey Network, Sundance Film Festival, World of Wonder
For more information in the Contact directory:
Oprah Winfrey Network, Sundance Institute, World of Wonder
The definitive factual resource.
Over 5,000 company listings!