History HD launches in Israel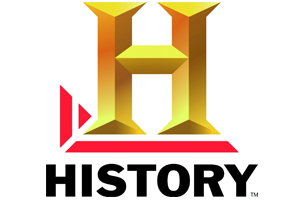 AETN has partnered with Tel-Ad Broadcasting for the launch of History HD on YES in Israel.
The Hebrew-language service for History HD launched on May 16, joining the standard definition History network, which launched in July 2000.
The channel will reach over 200,000 subscribers in Israel and all of the content will be high definitition. History HD's schedule will also be different than the standard definition service.
Programming will include The Universe, Ice Road Truckers, American Pickers and World War II Lost Films.
"We are very pleased to team with our long-standing partners Tel-Ad to launch History HD on YES in Israel," said Dean Possenniskie, managing director, EMEA for A&E Television Networks (AETN).  "History has built a significant library of stunning HD content covering a diverse range of topics that are sure to appeal to viewers in Israel."
"We're delighted to launch History HD, the ninth channel operated by Tel-Ad in Israel and abroad," added Dan Tadmor, Tel-Ad GM. "History is a tremendously strong brand in Israel, and the HD channel will further cement this."
Tags: History HD, Tel-Ad Broadcasting, YES DBS Israel
For more information in the Contact directory:
History
The definitive factual resource.
Over 5,000 company listings!