Ten Alps names new development chief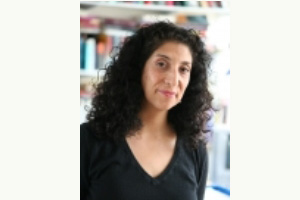 Selina Mehta has been named as the new head of development for UK-based Ten Alps TV and Radio.
She will be responsible for development strategies across the group's TV and radio assets, including the prodcos Blakeway, Blakeway North, Brook Lapping, Below the Radar, Films of Record and Ten Alps Asia.
Mehta joined the Ten Alps Group in 2008 as the head of development for Blakeway. Before joining Ten Alps, she was the head of development for documentaries and specialist factual at the BBC.
At both Ten Alps and the BBC, Mehta developed a wide range of history, arts, current affairs and observational documentaries. They include Mitchell and Kenyon, Renaissance Remastered and Future of Food for BBC2, The Secret Life of the Motorway and Mental  for BBC4, and MacMillan Nurses for Sky Real Lives.
"I'm delighted that Selina is going to join me in developing a coordinated creative strategy for the Ten Alps group of companies," said Fiona Stourton, creative director of Ten Alps TV. "She has an impressive track record of developing programs in a range of genres and for a number of different executive producers when at the BBC."
"This is a great chance for all of us and for me personally to work with a team of brilliant executives and producers and to pool the ideas and creativity across the group," addeed Mehta. "The restructure of development puts us on a stronger footing for the future and gives us the ability to innovate both in our ideas and the way that we work as a group."
Tags: Blakeway, Selina Mehta, Ten Alps
For more information in the Contact directory:
Ten Alps Television
The definitive factual resource.
Over 5,000 company listings!