ITV Studios America options grad student's project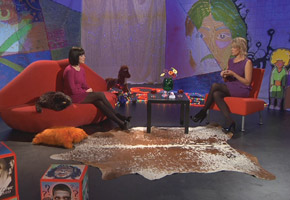 ITV Studios America has expressed interest in a project from a student of the UK's National Film and Television School, marking the first time a NFTS format has been optioned by a major studio.
Cynthia Colucci's student graduation television project, Re-Edit Me (pictured), is a series that uses social media to examine the notion of how people are seen by others and how they see themselves.
In the project, a subject's life is filmed for a week and the footage is uploaded to the Internet, where people are invited to re-edit the footage to reflect how they feel about the subject. In the last stage, the subject is shown the re-edits in the studio and reacts to them.
Colucci, who was studying for an MA in producing and directing television entertainment at the NFTS, developed the 25-minute format for her graduation production.
"We've had plenty of interest from the industry in our graduate student work before, but this is the first format we have had optioned by a major studio," said David G.Croft, head of television at the NFTS. "Naturally we are delighted for Cynthia Colucci and I think this just proves the high standard of the students on the TV course at the NFTS."
Tags: Cynthia Colucci, ITV Studios America, National Film and Television School
For more information in the Contact directory:
ITV Studios
The definitive factual resource.
Over 5,000 company listings!