"World's Toughest Truckers" en route to Channel 5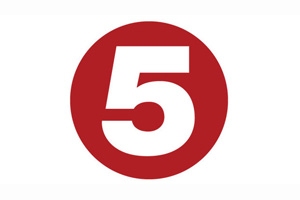 UK terrestrial Channel 5 has commissioned Shine Group-owned Dragonfly and WPP-owned GroupM Entertainment to coproduce World's Toughest Truckers, a format that will see truckers from different countries go "wheel to wheel" in a series of challenges.
The 8 x 60 minute series will see eight contestants paired up, representing the U.S., Canada, England, Scotland, Australia and Sri Lanka. Billed as "vastly experienced professional drivers," the contestants will have to show off their skills to conquer tough terrains and challenging climates.
Challenges will include transporting cattle through the Australian outback and carrying fragile loads through the Indian Himalayas.
The format will be coproduced by GroupM Entertainment, with location filming around the world now commencing. Commissioned for Channel 5 by Steve Gowans, head of factual entertainment, World's Toughest Truckers will premiere on the channel later in 2012.
World's Toughest Truckers is the first in a planned 'Toughest Truckers' franchise. Country-specific programmes "are already in development," according to Dragonfly, as are discussions with international broadcasters for further distribution.
The format was created by Dragonfly MD Sanjay Singhal, who serves as exec producer alongside Richard Foster for GroupM Entertainment.
"It's a hugely ambitious series," said Singhal. "We will see incredible, determined and highly skilled characters in the world's most amazing backdrops battling for professional, personal and national pride. It is Dragonfly's first competitive format, is true to our factual event heritage, and one we are very excited to be a part of."
Foster, GroupM Entertainment's UK MD, added, "World's Toughest Truckers harnesses the popularity of truckers and their exploits and provides it with the ultimate test. It is true event programming, high in production values and has both domestic and international appeal. We have ambitious plans to develop it as a long-running franchise."
Tags: Channel 5, Dragonfly, GroupM Entertainment, Shine Group, World's Toughest Truckers, WPP
For more information in the Contact directory:
Dragonfly Productions
The definitive factual resource.
Over 5,000 company listings!