Passion titles launch on Hulu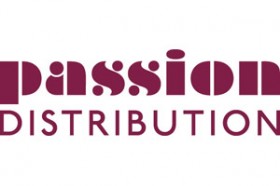 London-based Passion Distribution is bringing some of its titles to U.S. audiences on the free Hulu platform and the pay subscription-based Hulu Plus service, as part of a new agreement with the streaming video site.
The first titles to be launched on both Hulu platforms are Daisybeck Productions' My Big Fat Family Challenge, seasons one and two (6 x 60-minutes and 8 x 60-minutes), Culture X, seasons one through three  (30 x 60-minutes) from Third Floor Pictures, and HCA Entertainment's Grimefighters (46 x 30-minutes).
The move is part of Passion Distribution's strategy to grow its digital content sales, the company said. Rebecca Thomas, sales executive for global digital sales at Passion, said: "We view digital distribution platforms as an incredibly important market for content sales, and we feel that our content works very well within the digital arena.
"Hulu is one of the most important digital distribution platforms in the U.S., and having our content join Hulu's library of premium content reflects Passion's strength in delivering high-quality programming."
Tags: Culture X, Grimefighters, Hulu, Hulu Plus, My Big Fat Family Challenge, Passion Distribution
For more information in the Contact directory:
Passion Distribution
The definitive factual resource.
Over 5,000 company listings!