Archive Masterclass: The making of "Senna"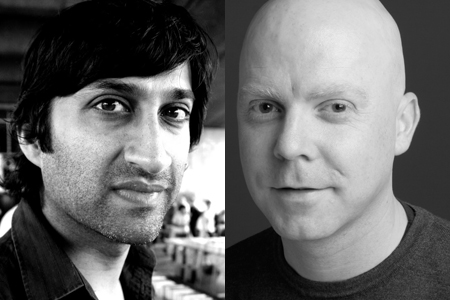 Senna scored a double triumph at the BAFTA Film Awards in London yesterday, picking up prizes in the documentary and editing categories. Here, the film's director Asif Kapadia (left) and archive producer Paul Bell (right) talk to realscreen about the making of the F1 doc.
Kevin Macdonald, the Oscar-winning filmmaker behind documentaries such as One Day in September, Touching the Void and Life in a Day, was originally chosen to be the director of Senna, a film looking at the life of the late Formula One (F1) champion Ayrton Senna da Silva.
However, a scheduling conflict with the narrative feature State of Play saw the Scottish director dropping out (but retaining an exec producer role) and a talented young fiction director, Asif Kapadia, taking over.
Kapadia was a self-professed "drama guy" – his Cannes-winning feature The Sheep Thief and the BAFTA-winning film The Warrior were respected in the narrative field, but he had never made a documentary before.
On paper, this could have been a disaster, but it could also go some way to explaining why Senna was one of 2011's best and freshest docs, breaking UK box office records and winning awards around the world.
Kapadia explains that upon taking over the project, he learned that "originally, it was budgeted to only have 40 minutes of archive footage, with 40 minutes of talking head interviews, and 10 minutes of 'miscellaneous.'" That structure quickly went out the window.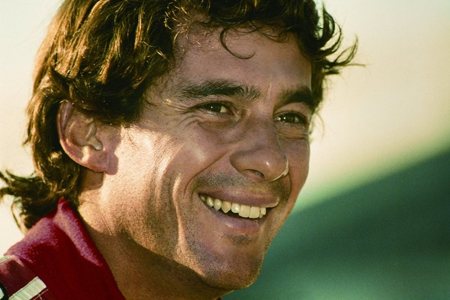 Instead, the director – backed by a team that included writer Manish Pandey and producer James Gay-Rees – fashioned a documentary made entirely out of archival material, but edited to play like a breezy 90-minute drama.
Talking heads were recorded, but the interviewees never appear on screen. Instead, the audio from those interviews was stitched together to make a narrative tapestry that plays over an incredible wealth of stock footage.
"The battle was to get the executives to believe the film could be made without contemporary talking heads," Kapadia recalls. "I didn't want to shoot them; I don't like that style of filmmaking. I don't like voiceovers, I don't like cutting to stills. I wanted to make it like a drama. The worst thing would've been to make a slow film about Formula One."
Part of the reason Senna works so well is the quality of the archival material featured. The racing driver was filmed almost constantly in the 10 years or so he was active in F1 throughout the 1980s and '90s, and the vast majority of that footage is owned by F1 CEO Bernie Ecclestone, who struck a deal with the team to give them virtually unlimited access to his vaults. That said, the wealth of material available proved to be both a blessing and a curse to the team.
"People think it's as easy as, 'Bernie Ecclestone just opened up the archive and we found it,'" says Kapadia. "I wish it was. The problem was we didn't know what we were looking for – you open one door and there's another 10 doors, and the more we looked the more amazing footage we found."
In all, the team had some 5,000 hours of recorded footage to sift through. "It was two years of viewing, essentially," recalls Paul Bell, the film's archive producer. "We were still looking at things, trying to find things, right up until we finally locked the picture."
One key challenge the team faced was the vast range of formats the archival material came in. "The colorist on this [Paul Ensby at Technicolor] has done a great job to make it look as good as it is because we have everything," Bell says. "We have stuff which we got from YouTube, we have stuff from U-matic, from Super VHS… From the mid-1980s to the mid-'90s it was the invention of modern digital technology, with DigiBeta and so on, and we've really got everything in there."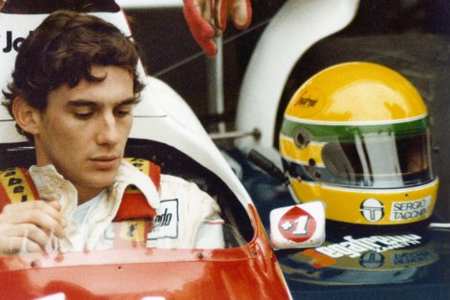 Kapadia adds that "not only was there U-matic, one-inch, Super 8 and 35 mm, but we also had audio tapes – TDK A90s recorded in the mid-'80s – where journalists had interviewed someone. And we looked at the video [and thought], 'Well, who's holding that cassette player? Let's see if we can go and find her and see if she's still got her tape in the attic somewhere.'"
Such rare audio features in one crucial scene, in which Senna talks passionately about what driving means to him. Researchers managed to track down a journalist who had interviewed the driver more than a decade ago, only to be told that said journo had since recorded over the original tape. The team was crestfallen.
"But luckily, we were editing for so long that six months later he rang up and said, 'I've found it in another house, somewhere else!' And we were able to put it in," says Kapadia. "With any other job, the film would've been completed by then, but we were not even locked. So we were able to use it. That was a great part of this process – having time."
However, with so much footage on offer, structure proved to be a problem for the team. Asked if any great material ended up on the cutting room floor, Bell says, "Two other movies."
Kapadia adds that the first cut of the film ran to around seven hours in length, with subsequent cuts running to six, five and three hours. "Every day we'd go to work and say, 'How do we lose 20 minutes today?'" he recalls. "We knew the film was there. We knew we had a brilliant middle and a very powerful ending, but the beginning took the longest to sort out. Where do we start the movie?"
Another smart use of the wealth of archive comes in the closing credits, which are packed with exciting footage that did not make the main body of the film, featuring shots of a beaming Senna intercut with car crashes, jet planes and jet skiing aplenty.
Kapadia says it was important to see footage of the racing driver "alive and at his healthiest, happy and [most] fit," during the credits, "because the film is so sad towards the last act." The audience "needs a moment emotionally."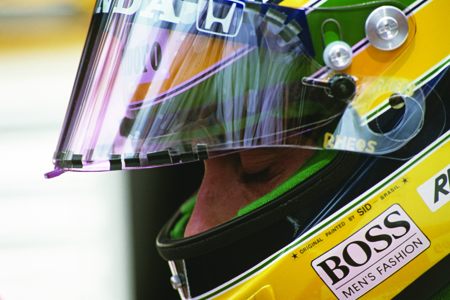 At its heart, Senna's success really comes from the human story within the film, with many critics having remarked that the doc has a wide appeal for viewers who have no interest in F1 or motor racing. The film's access is so intimate that when the tragic ending does arrive, with the viewer seeing the last 30 seconds of Senna's life through the driver's eyes, the emotional impact is enormous.
Also enormous, in documentary terms, was the budget for the film – "£2 million or £3 million," Kapadia estimates. However, for Universal Pictures and prodco Working Title Films the sum was "probably about the same as the transport budget" on one of their typical feature films, he notes with a grin.
Senna is the first documentary feature from UK-based Working Title Films, which deals primarily in scripted production. But for all the talk of budget, drama and narrative surrounding Senna and its director, and the gap between the documentary and fiction realms, Kapadia is keen to play down the differences.
"Directing is directing," he says. "You have a story that you're trying to tell, you have characters, you have a journey and an arc. In the end, they're not that dissimilar."
Tags: Archive Masterclass, Asif Kapadia, Ayrton Senna, Ayrton Senna da Silva, BAFTA, Kevin Macdonald, Paul Bell, Senna, Universal Pictures, Working Title Films
For more information in the Contact directory:
Universal Pictures
The definitive factual resource.
Over 5,000 company listings!