Upfronts 2012: Travel Channel greenlights "Barn Finds"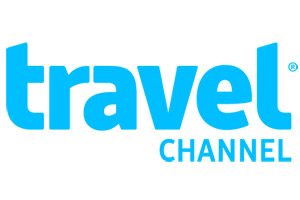 U.S. network Travel Channel has greenlit three pilots and has two original travel series in development for its 2012 slate.
The pilots include antique car series Barn Finds (working title), produced by BCII and starring Corky Coker, who travels through towns in the Deep South in search of rare American automobiles and memorabilia.
Also in the works is Crazy Legs Productions' Kevin Michael Connolly Project (w/t), which chronicles the legless author and thrill-seeker as he travels the world in search of new physical challenges; and Departure Films' Power Trip with Jason Harper (w/t), about a travel, car and lifestyle writer who travels the world writing about his vehicular adventures.
The two shows in development are Coffee Hunter (w/t), a Nancy Glass Productions' series that follows adventurer Todd Carmichael as he travels to dangerous locales in search of high-grade coffee; and the Stone Circle Films-produced City Swappers (w/t), an "alternative vacation" series about two couples that switch lives, friends, worldly possessions and culinary tastes.
"Our programming mission is to continue to provide a myriad of travel perspectives that not only entertain and inspire, but will take viewers beyond the guidebook," said Andy Singer, general manager for the Scripps-owned cable net, in a statement. "We're excited about our new shows in development which feature a group of new talent who each weave their own personal experiences and stories through each show's unique travel lens."
Tags: Barn Finds, BCII, City Swappers, Coffee Hunter, Corky Coker, Crazy Legs Productions, Departure Films, Kevin Michael Connolly Project, Nancy Glass Productions, Power Trip with Jason Harper, Stone Circle Films, Travel Channel
For more information in the Contact directory:
Travel Channel
The definitive factual resource.
Over 5,000 company listings!