Destination Summer heading to Travel Channel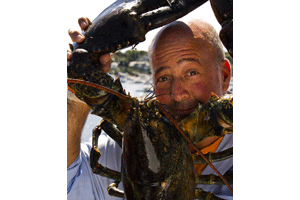 Travel Channel in the U.S. is launching a multi-platform programming initiative, Destination Summer, which will include seven new original series including Mega Mansions and Xtreme Waterparks.
Premiering on July 8, Mega Mansions goes inside unique and iconic mansions, from the hidden vaults in the Hearst Castle, to the private "Bachelor's Wing" at the Biltmore Estate. The Indigo Films series features the owners, designers and architects of these one-of-a-kind homes.
Also launching on July 8 are Xtreme Waterparks, from High Noon Entertainment, which celebrates the world's biggest and best water slides; Insane Coaster Wars, from Indigo Films, which aims to find the top roller coasters; and RV Kings from Asylum Entertainment, following the transformation of one family's RV into the perfect vehicle.
Launching on July 12 is Suite Choice (working title), from Leopard Films, which test drives three vacation locations in each episode; while American Originals, from Powderhouse Productions, launches on July 24. Uniquely American companies, innovators and festivals are highlighted in the 6 x 30-minute series.
Lastly, All You Can Meat launches on August 15, and follows radio personality and TV host Chuey Martinez as he travels the nation to find the best cuts of meat. The 6 x 30-minute series is produced by Magnetic Productions.
Destination Summer launches on May 20 with a week-long programming block, called "Travel America," that spotlights vacation locations through the U.S.
Series and specials that will feature an American focus include Anthony Bourdain: No Reservations; Park Secrets; Extreme RVs; and Bizarre Foods America (pictured).
Additional programming events will run throughout the summer, from Memorial Day through Labor Day.
In addition to the television programming, all summer long viewers can go to TravelChannel.com for summer-themed travel content.
"Summer is synonymous with fun and that's why our slate solidifies Travel Channel as the go-to destination for entertaining travel-related programming," said Andy Singer, general manager, Travel Channel. "Whether it's roller coasters, water parks or unbelievable locations, our Destination Summer event is bringing the world to you – whether here in America or the other side of the globe."
Tags: All You Can Meat, American Originals, Destination Summer, Insane Coaster Wars, Mega Mansions, RV Kings, Suite choice, Travel America, Travel Channel, XTreme Waterparks
For more information in the Contact directory:
Travel Channel
The definitive factual resource.
Over 5,000 company listings!