Sunny Side '12: France TV to distribute Prince Charles doc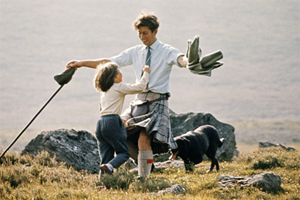 France Télévisions Distribution has acquired exclusive European rights from Artline Films for Charles, the Destiny of a Prince (pictured), a two-part portrait of British royal Prince Charles.
Available as either 2 x 54-minutes or as a 108-minute special, the doc was commissioned by France 3 for a primetime history slot, together with Swiss broadcaster RTS and Belgian net RTBF.
Artline Films CEO Olivier Mille said: "This program really stands out among the recent docs delivered for the Queen's Jubilee.
"As we focus on the Prince's personality and achievements, we discover how little we actually knew about him and his bold projects for the British monarchy."
Tags: Artline Films, Charles the Destiny of a Prince, France 3, France Televisions Distribution, Olivier Mille, RTBF, RTS
For more information in the Contact directory:
Artline Films
The definitive factual resource.
Over 5,000 company listings!