Sunny Side '12: Gedeon launches 'Docland Yard'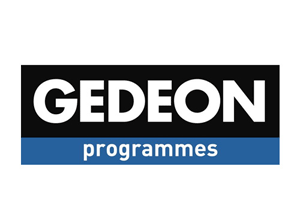 French indie production group Gedeon Programmes has created a new branch dedicated to producing TV programming, dubbed Docland Yard.
Headed by Thibaut Martin, formerly the editor-in-chief of science TV shows on France 2 and France 3, the TV output aims at "completing the premium offer of Gedeon Programmes," which produces primetime docs, often internationally coproduced, and motion picture films.
In addition, Docland Yard has the scientific documentaries Living with Robots, Resurrection Science, On the Trail of Art and the 3 x 52-minute series Wings for Science on tap.
A three-part environmental series Sentinal Islands for France's Ushuaïa TV and three-part series World Biker for France's Escales are also under the Docland Yard banner.
A deal for 50 hours of programming is about to be signed with AB Group and the French TV channels Voyage, Ushuaïa TV and RMC Découverte. The production costs of Docland Yard will vary between €40,000 and €100,000 (USD$49,000 and $124,000) .
Tags: Docland Yard, Gedeon Programmes, Thibaut Martin
For more information in the Contact directory:
Gedeon Programmes
The definitive factual resource.
Over 5,000 company listings!