Jigsaw Productions makes development hires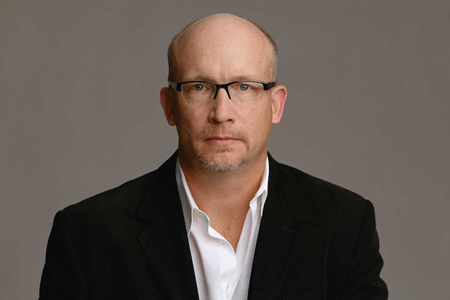 Stacey Offman, formerly of Morgan Spurlock's prodco Warrior Poets, and Dave Snyder, formerly of MTV, have joined New York-based indie Jigsaw Productions.
The appointments follows Jigsaw's acquisition by Content Media in June and after the prodco's president and founder, Alex Gibney (pictured above), told realscreen earlier this month of his plans to expand the company.
Offman, who has been named VP of development and production, will report to Gibney. She is responsible for managing Jigsaw's production business and developing new documentary and feature products.
Prior to Jigsaw she was Morgan Spurlock's producing partner at Warrior Poets, supervising producer for Borderline TV, and before that was head of production and development and senior producer at Paperny Entertainment.
Snyder has been hired as VP of development, a role in which he will be charged with developing and overseeing new television series for Jigsaw. He will also report to Gibney.
He was most recently the executive producer on season two of MTV's World of Jenks and has been a showrunner for programs on TLC and Discovery Channel.
"Hiring Stacey and Dave is an important move for us as we accelerate our growth" said Gibney in a statement. "Jigsaw's aim is to roll out our distinctive brand of content to theaters, the U.S. networks and international partners, and Stacey and Dave have the skills and experience to partner with me in this effort as we expand Jigsaw's business."
Tags: Dave Snyder, Jigsaw Productions, Stacey Offman
For more information in the Contact directory:
Jigsaw Productions
The definitive factual resource.
Over 5,000 company listings!