Venice to premiere docs from Lee, Demme, Mann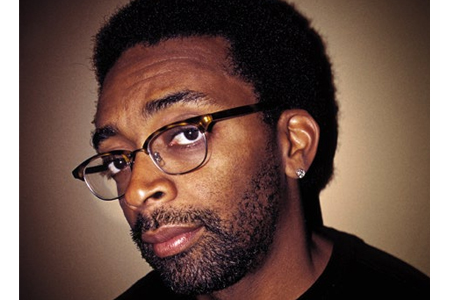 (Update 11:05: Venice initially credited Witness: Libya solely to Michael Mann, however the festival has now clarified that Abdallah Omeish is the doc's director and Mann its executive producer.)
Bad 25, a doc from Spike Lee that looks at the making of Michael Jackson's seventh studio album, will premiere at the 69th Venice International Film Festival in Italy, alongside new docs from Jonathan Demme and Michael Mann.
Lee's doc has been made in collaboration with the estate of the late singer and Sony Music to mark the 25th anniversary of the album's release, and features 40 interviews conducted by the director with Jackson's confidants, choreographers, musicians and other collaborators.
"I'm more than just a huge fan of Michael Jackson, and having the chance to actually know him and work with him, I deeply care about his legacy," said Lee in a statement.
Meanwhile, the festival will also play host to Enzo Avitabile Music Life, a documentary looking at the life of Italian saxophonist and singer-songwriter Enzo Avitabile, from filmmaker Jonathan Demme (Stop Making Sense, Neil Young Journeys).
Also set to premiere in Italy is Witness: Libya, from director Abdallah Omeish and exec producer Michael Mann (Heat, Ali). The doc is one of four Mann is overseeing for U.S. network HBO, as part of a previously reported series looking at combat photographers.
The other docs playing out of competition or as part of special events in Venice include:
Anton tut ryadom (Anton's Right Here), from Lyubov Arkus (Russia)
Ya Man Aach (It Was Better Tomorrow), from Hinde Boujemaa (Italy)
Sfiorando il muro, from Silvia Giralucci and Luca Ricciardi (Italy)
El impenetrable, from Daniele Incalcaterra and Fausta Quattrini (Argentina/France)
Medici con l'Africa, from Carlo Mazzacurati (Italy)
La nave dolce, from Daniele Vicari (Italy/Albania)
San Zi Mei (Three Sisters), from Wang Bing (France/Hong Kong-China)
The Stories We Tell, from Sarah Polley (Canada)
Check out a clip from Bad 25 below:
Tags: Enzo Avitabile Music Life, HBO, Jonathan Demme, Michael Jackson, Michael Mann, Sarah Polley, Spike Lee, The Stories We Tell, Venice, Venice International Film Festival, Witness, Witness: Libya
The definitive factual resource.
Over 5,000 company listings!