CMJ Productions appoints development head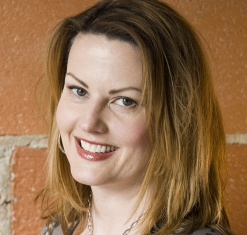 Amy Manchester Borg (pictured) has joined Montreal-based CMJ Productions as head of development
She will oversee creation and development of projects on the company's development slate, and work with broadcasters on new business opportunities targeted to specific programming needs.
Manchester Borg has worked in TV development and production for 10 years, most recently as development director at Toronto-based Cream Productions, developing shows for HGTV Canada, History Canada, OLN, Discovery and TV Tropolis.
Prior to that, she worked as development director for Pilgrim Films and Television and Asylum Entertainment, and as a programming exec for Lifetime Television.
Manchester Borg will take on her new position on August 13.
Tags: Amy Manchester Borg, CMJ Productions, Cream Productions
For more information in the Contact directory:
CMJ Productions II Inc.
The definitive factual resource.
Over 5,000 company listings!