Twofour launches in-house distribution arm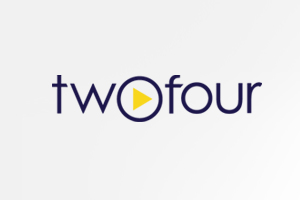 Producer Twofour is taking distribution of its titles in-house with the launch of Twofour Rights, will bring the indie's catalog of features, factual and entertainment programming to the international market.
The new outfit will be headed up by Twofour's commercial director Anthony Hughes. The move comes after Twofour last month opened an LA-based production hub, headed up by former OWN exec Danny Villa and former Raw TV development exec Seth Goolnik.
Twofour Rights launches with immediate effect with a team of eight, including Anthony Appell, who joins as head of sales from Zodiak Rights. The new division will be present at MIPCOM with formats and finished shows, including Britain's Biggest Hoarders, Alex Polizzi: The Fixer, Be Your Own Boss and A Short History of Everything Else.
"It's the right time for us to take distribution in-house as we build the Twofour brand around the world," said Charles Wace, group CEO. "We have strategically retained the rights to the vast bulk of our shows over the last 18 months so our catalog can have real depth and impact on launch."
MD Melanie Leach added: "Twofour produces more than 150 hours of factual, features and entertainment programing a year and has a wealth of formats to exploit. We're looking forward to building deeper relationships with our international clients and supporting our new U.S. production office with a wide range of proven UK content."
Tags: Anthony Appell, Anthony Hughes, Twofour, Twofour Rights
The definitive factual resource.
Over 5,000 company listings!