DRG sells Gail Porter documentary down under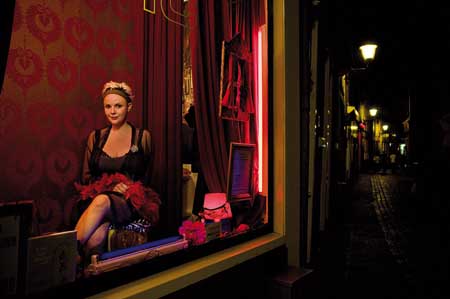 London-based distribution company DRG has sold two one-off documentaries, Gail Porter on Prostitution (pictured) and Male Hookers Uncovered, and the three-part series The Sex Researchers, to broadcasters in Australia, France and Finland.
DRG's Patrick Roberts, senior VP of international sales, tells realscreen that Wag TV and the Incubator's coproduced series The Sex Researchers sold to Australia's ABC, Denmark's TV2, Finland's TV5, Israel's Noga, France's Histoire and Hungary's Origo.
The 3 x 50-minute series was made for the UK's Channel 4, and looked at the history of sex researchers, from Victorian psychiatrists and the Masters and Johnson team, to modern-day sex scientists.
One-off doc Male Hookers Uncovered was made in-house for Current TV in the UK, and was sold to Brazil's Globosat, New Zealand's Sky Network, Denmark's TV2, Finland's TV5, and Australia's ABC.
The one-hour special follows comedian Jeff Leach as he immerses himself into all aspects of being a male hooker. During his journey he learns about bogus agencies, the dangers facing straight and gay escorts, and the psychological repercussions of working in the male escort industry.
Finally, Gail Porter on Prostitution, also an in-house production for Current TV in the UK, has sold to SBS in Australia. The one hour special sees Porter exploring the legalities of prostitution in different countries around the world, looking at what system works best for the men and women involved.
"These documentaries are educational, informative, eye-opening, provocative in many cases, and they take a different perspective on subjects that people probably have heard a thousand times before," says Roberts. "The programs' abilities to make the viewer change their perspective on a particular subject, learn more about it, I think that's what buyers want as well. They don't want something that's kind of smutty or just filling time in their schedule."
Tags: Current TV, DRG, Gail Porter on Prostitution, Male Hookers Uncovered, The Incubator, The Sex Researchers, Wag TV
For more information in the Contact directory:
DRG
The definitive factual resource.
Over 5,000 company listings!