ABC picks up Spike Lee's "Bad 25″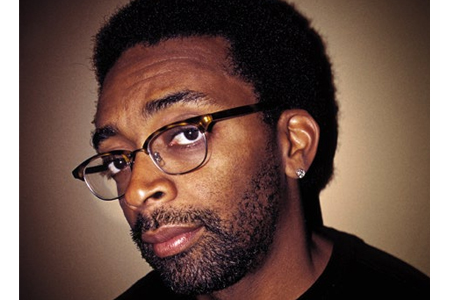 ABC in the U.S. has acquired the television rights to Spike Lee's forthcoming Michael Jackson documentary, Bad 25, and is aiming to air the film during the Thanksgiving holiday in November.
The broadcast network will air a version of the documentary following its appearances at the Toronto International Film Festival and the Venice International Film Festival.
Bad 25 offers new insights into Jackson's vision that resulted in his landmark Bad album, which marks its 25th anniversary this year.
To tell the story of the album and its supporting tour, filmmaker Lee teamed up with the Estate of Michael Jackson and Legacy/Epic Records to gain access to never-before-seen and rare footage, and also interviewed Jackson's confidants, choreographers, musicians and collaborators.
"This will be a very special Thanksgiving for all families to enjoy the genius of Michael Jackson," said Lee (pictured above). "Big thanks to ABC for allowing people to witness the making of Michael Jackson's Bad album. Shamon."
Tags: ABC, Bad 25, Michael Jackson, Spike Lee, TIFF
The definitive factual resource.
Over 5,000 company listings!