"Marilyn," "Gatekeepers" head to Telluride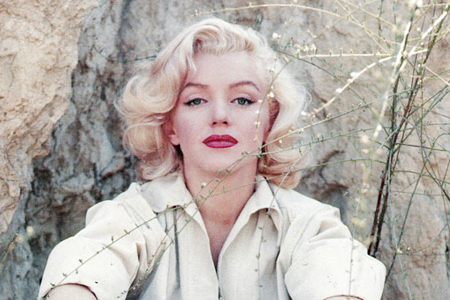 The Telluride Film Festival has unveiled its official program selections, with Liz Garbus's Love, Marilyn (pictured) and Dror Moreh's The Gatekeepers among the docs playing at the 39th Colorado festival, which kicks off its four-day run today (August 31).
Other docs playing at the festival include Sarah Polley's Stories We Tell, Joshua Oppenheimer's The Act of Killing, and the Ken Burns/Sarah Burns/David McMahon collaboration The Central Park Five.
In addition, this year's guest director Geoff Dyer, who serves as a key collaborator in the festival's program, has included a number of classic docs among his selections, such as Ron Fricke's 1992 effort Baraka and two Werner Herzog films – 1992′s Lessons of Darkness and 1974′s The Great Ecstasy of Woodcarver Steiner.
Telluride is notable for keeping its program selections and schedule secret until the eve of the event. Festival co-director Gary Meyer said: "This year's program offers unique insights into the world today and past history. It is an especially strong year for films told by and about women."
Tags: Baraka, David McMahon, Dror Moreh, Geoff Dyer, Joshua Oppenheimer, Ken Burns, Lessons of Darkness, Liz Garbus, Love Marilyn, Sarah Burns, Sarah Polley, Stories We Tell, Telluride, Telluride Film Festival, The Act of Killing, The Central Park Five, The Gatekeepers, The Great Ecstasy of Woodcarver Steiner
The definitive factual resource.
Over 5,000 company listings!