Piscitelli joins Pulse Films USA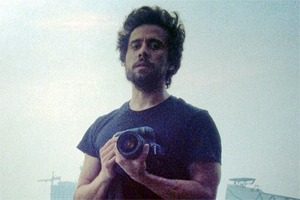 Director-photographer Mike Piscitelli (pictured) has joined the directorial roster of Pulse Films USA, working from the company's Los Angeles office.
Since finishing work on his first feature length documentary, 2011′s God Bless Ozzy Osbourne, Piscitelli has split his time between LA, New York and Sydney, shooting editorial and advertising work.
The filmmaker's recent projects included six episodes of Red Bull's Sound & Vision project and his first Pulse Films' project, a music video for Van She.
"Mike is truly a Renaissance man whose creativity and talent transcends the media from photography, motion, painting, fashion and music," said Cedric Gairard, exec producer for London-headquartered Pulse Films.
"His ability to immerse himself in today's youth culture and to produce work that speaks to the heart of his generation is the perfect complement to the Pulse Films' process, which is focused on launching new talent into the high-end commercials arena, producing TV ads, integrated campaigns and brand-funded content."
Tags: God Bless Ozzy Osbourne, Mike Piscitelli, Pulse Films, Pulse Films USA
The definitive factual resource.
Over 5,000 company listings!