TIFF '12: Tribeca Film picks up "How to Make Money"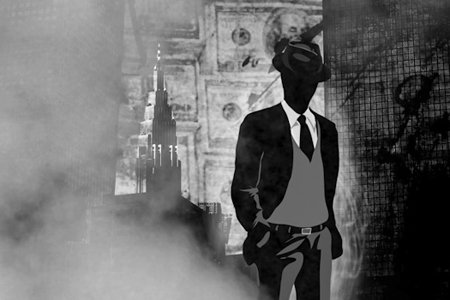 Tribeca Film has acquired the U.S. rights to Matthew Cooke's doc How to Make Money Selling Drugs (pictured), which had its world premiere at the Toronto International Film Festival last week.
The provocative documentary offers a satirical look at the world of drug dealing and drug enforcement by blending reportage with pop culture references. Directed by Cooke, it reunites producers Bert Marcus, CEO of Bert Marcus Productions, and actor Adrian Grenier (Entourage), the team that created Teenage Paparazzo.
Tribeca plans a 2013 theatrical release day-and-date with on-demand platforms, where it will be available in more than 40 million homes through a variety of VoD offerings, as well as iTunes, Amazon Watch Instantly, VUDU and Xbox.
"This is a work that resonates with truth, anger and insight by an extremely talented filmmaker," said Geoff Gilmore, Tribeca Enterprises chief creative officer. "From politics to the police and drug dealers to drug users, the scope of Matthew Cooke's examination of these illicit networks is extraordinary."
Marcus added: "Given the history of Tribeca Film as an industry pioneer with an esteemed track record of connecting audiences to unique, thought-provoking work, we cannot think of a better home for our documentary that seeks to enlighten and entertain audiences about the complexities of the war on drugs."
How to Make Money Selling Drugs features interviews with a diverse array of characters, including rapper 50 Cent, The Wire producer David Simon, publisher Arianna Huffington, actors Woody Harrelson, Eminem and Susan Sarandon, and infamous drug kingpin "Freeway" Rick Ross.
"Seeing this film find a home with Tribeca after all this time is definitely a dream come true," said Cooke.
The deal was negotiated by Tribeca Film director of acquisitions Nick Savva, and by ICM Partners and Lawrence Kopeikin on behalf of the filmmakers.
Check out the trailer for the film below:
Tags: 50 Cent, Adrian Grenier, Bert Marcus, Bert Marcus Productions, David Simon, Eminem, How To Make Money Selling Drugs, Matthew Cooke, TIFF, Toronto International Film Festival, Tribeca Film
For more information in the Contact directory:
TIFF Bell Lightbox
The definitive factual resource.
Over 5,000 company listings!