TIFF '12: HBO buys U.S. TV rights for "Love, Marilyn"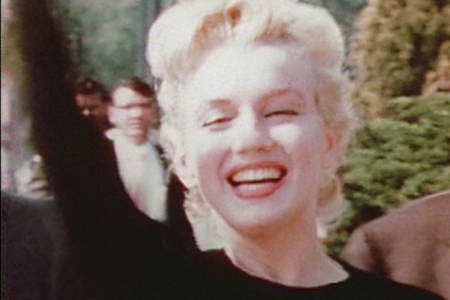 HBO Documentary Films completed its second deal at the Toronto International Film Festival, acquiring U.S. TV rights to Liz Garbus's hit TIFF doc Love, Marilyn (pictured).
The documentary features an array of well-known actors bringing the works of late actor and model Marilyn Monroe to life, and premiered this week at TIFF after previewing earlier in the month at Telluride in Colorado.
"This film was an incredible journey and I'm so happy to be continuing it with my HBO family, who have embraced the film in an extraordinary way," said Garbus in a statement.
Realscreen reported HBO's interest in the film earlier this week, and the eventual deal was negotiated with HBO execs by David Koh, Josh Braun and Dan Braun of Submarine Entertainment, who along with Stanley Buchthal of Diamond Girl Production and Harold Van Lier of StudioCanal acted for the filmmakers.
Talking to realscreen in an exclusive interview earlier this week, director Garbus said she knew she was taking a risk by employing such a diverse range of modern day actors (pictured below) to give voice to the famous star.
"I felt like I was going out on a limb," she said, "I was doing something that I hadn't done before and that, actually, I hadn't really seen before. There wasn't a roadmap."
Check out the full interview here.
The Love, Marilyn deal comes after HBO yesterday acquired the U.S. TV rights to Tom Donahue's feature documentary Casting By, which looks at the role of the casting director in Hollywood over the last 50 years.
Tags: HBO, Liz Garbus, Love Marilyn, Submarine, TIFF, Toronto International Film Festival
For more information in the Contact directory:
HBO
The definitive factual resource.
Over 5,000 company listings!