Sundance Channel expands with Spanish, Romanian deals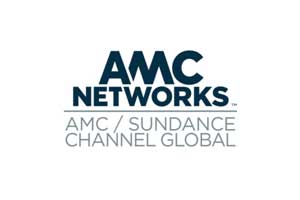 AMC/Sundance Channel Global has struck deals to launch the Sundance Channel on UPC Romania and on Euskaltel in Spain.
The news follows other recent launches on Liberty Global affiliates over the past few months, including Focus Sat in Romania, UPC in Hungary and expanded carriage on Telenet in Belgium.
"Both the Romanian and Spanish markets are key regions for the continued expansion of Sundance Channel in Europe," said AMC/Sundance Channel Global president Bruce Tuchman. "These exciting partnerships reflect the growing demand for Sundance Channel and we are confident that audiences will respond to the critically acclaimed, high-quality, HD film and TV programming found on our network."
Today's news follows the announcement of several new European and Asian carriage deals for Sundance Channel over the past few months, including countries such as the Netherlands, Belgium, France, Portugal, Hungary and Taiwan.
In addition, AMC/Sundance Channel Global has tapped Zsuzsa Mezo to handle sales and distribution for Sundance Channel in Central Europe, and provide marketing support to Sundance Channel affiliates in the region.
She will be based out of Hungary and will report to AMC/Sundance Channel Global VP of global distribution for EMEA Marco Frazier, who said: "Zsuzsa will be an incredible asset to our team as she comes to us with a tremendous amount of experience as well as a deep understanding of the Central European pay-TV marketplace."
Tags: AMC/Sundance Channel Global, Bruce Tuchman, Euskaltel, Marco Frazier, Sundance Channel, UPC Romania, Zsuzsa Mezo
For more information in the Contact directory:
Sundance Channel
The definitive factual resource.
Over 5,000 company listings!