Radarscreen 2012: John Godfrey, SBS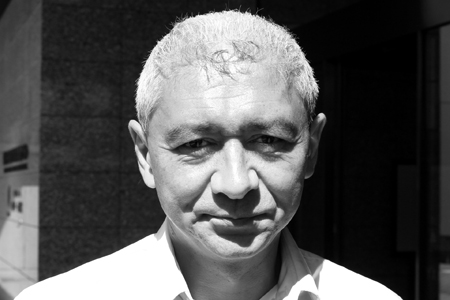 John Godfrey (pictured), senior commissioning editor for documentaries at Australian broadcaster SBS, talks to realscreen about the slots he's looking to fill and the budgets he has to work with.
(To check out previous installments of realscreen's 2012 Global Pitch Guide, focusing funding organizations and networks in Asia, the UK, the U.S., Europe and Canada, click here.)
BUDGET RANGE: AUD$400,000 to AUD$1 million for docs.
WHERE TO FIND HIM: Realscreen Summit, AIDC, Asian Side/Sunny Side of the Doc, History Makers, Sheffield Doc/Fest, World Congress of Science & Factual Producers.
WHAT HE'S LOOKING FOR: "There are specific genres we are looking to acquire for, and those are science, history and archeology," says Godfrey. "We have regular slots all year round for those. Human interest stories don't work for us."
On the acquisitions front, the broadcaster seeks 90-minute theatrical docs for its 'Hot Docs' strand. On the original commissions front, meanwhile, "we only commission about 40 hours a year," Godfrey explains. "Of those, I'd say about three or four hours are international coproductions, although we really want to do more.
"Ninety percent of our schedule is acquisitions – we're acquisition heavy," he adds. "One thing that I'm looking for in particular, because we're a multicultural broadcaster, is trying to find synergies with other broadcasters who want to explore global multicultural issues, be it racism or whatever."
SLOTS: "A lot of the big history commissions play at 7:30 or 8:30 p.m. on Sunday," Godfrey says. "Science is at 8:30 on a Sunday, depending on the time of year. Otherwise there's a history slot at 8:30 p.m. on a Friday where the 'big picture' military history documentaries go in.
"In addition, we've started playing a lot of the contemporary social issue documentaries now at 9:30 p.m. on a Tuesday and Wednesday, with some success as well."
WHAT YOU SHOULD KNOW: "We can only commission Australian production companies, so for international coproduction, the overseas production company would have to form a partnership with the Australian production company," Godfrey explains.
"But the benefit of that is that the Australian production company can bring to the table over AUD$500,000 per hour from the broadcaster; from the screen agency, Screen Australia; and from the tax break the [Australian] producer offers."
MONEY MATTERS: Budgets vary from "around AUD$400,000 or $500,000″ (US$420,000 or $525,000) per hour for single docs to nearly AUD$1 million at the higher end "depending on what it is – if it involves high end CGI, drama reenactments, etc," says Godfrey. "It's rare now for us to get anything that's under $350,000 per hour."
Tags: John Godfrey, SBS
For more information in the Contact directory:
Realscreen Magazine
The definitive factual resource.
Over 5,000 company listings!