Banijay's "Stars in Danger" heads to Norway, Sweden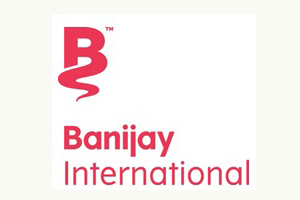 Banijay International's Stars in Danger has been picked up by TV2 Norway and TV3 in Sweden, both to be locally produced by Nordisk Film TV.
Nordisk Film TV, a Banijay Group company, also produces the local version of The Voice for the Norwegian broadcaster.
In "High Diving", known as "TV Total Turmspringen" in Germany where it's aired since 2004 as part of the Stars in Danger franchise, celebrities compete in a variety of different dives, including high diving, springboard, and synchronized diving. The celebrities receive a crash course on diving before performing in front of a judging panel.
Nordisk Film TV will begin production soon on the series, set to premiere in a primetime slot on Sweden's TV3 in 2013. TV2 Norway will also air the format next year.
"We were charmed to pieces, and are very happy to have landed the deal," said TV2′s programming director Pil Gundelach Brandstrup. "Our viewers can look forward to a very funny, impressive and spectacular show, with high dive acrobatics, performed by daring celebrity teams."
 "The fact that two major broadcasters have picked it up in as many days demonstrates the strength of this franchise," said Karoline Spodsberg, Banijay International's managing director.
The push towards celebrity diving programming has created some choppy waters as of late, with Banijay announcing earlier this month it would solicit legal advice concerning what it believes to be strong similarities between the format it's shopping and Celebrity Splash from Eyeworks, which launched in the Netherlands in August and has since sold to other territories including the UK, France and Australia, and with Eyeworks USA (formerly known as 3 Ball Productions) producing a version for U.S. broadcaster ABC. Eyeworks countered with a statement that read in part: "We have developed this new format in-house, and the way that diving by celebrities is brought to life in our show is in line with other distinct formats that we have developed in the past."
(With files from Barry Walsh)
Tags: Banijay International, Nordisk Film TV, Stars in Danger, TV2 Norway
The definitive factual resource.
Over 5,000 company listings!