"Invisible War," "Sugar Man" vie for IDA prize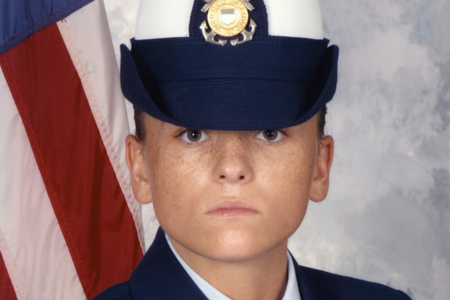 Kirby Dick's The Invisible War (pictured), Malik Bendjelloul's Searching for Sugar Man and Lauren Greenfield's The Queen of Versailles are among the doc nominees battling for the feature prize at this year's IDA Documentary Awards.
The trio of films is joined by Ken Burns, Sarah Burns and David McMahon's The Central Park Five, and Peter Gerdehag's Women with Cows, both of which are also nominated.
In the short category, Daniel Junge and Sharmeen Obaid-Chinoy's Oscar-winner Saving Face and Rebecca Cammisa's Oscar-nominated God Is the Bigger Elvis will face off against Sari Gilman's Kings Point, Kief Davidson's Open Heart, and Cynthia Wade's Mondays At Racine.
"This year's documentaries have once again shown us the power of the documentary art form." said IDA executive director Michael Lumpkin in a statement. "The record number of submissions we received reflects the cultural relevance of documentary storytelling."
The 28th IDA Documentary Awards will take place December 7 at the Director's Guild in LA, and will be hosted by magician and illusionist Penn Jillette.
The full list of nominees follows below:
BEST FEATURE AWARD NOMINEES

The Central Park Five
Directors/Producers/Writers: Ken Burns, Sarah Burns, David McMahon
Executive Producer: Ken Burns
Florentine Films, Sundance Selects, PBS
The Invisible War
Director/Writer: Kirby Dick
Producers: Amy Ziering, Tanner King Barklow
Executive Producers: Regina Kulik Scully, Jennifer Siebel Newsom, Sarah Johnson Redlich,
Women Donors Network, Teddy Leifer, Sally Jo Fifer, Nicole Boxer-Keegan
Co-Executive Producer: Kimball Stroud
Cinedigm and Docurama Films
The Queen of Versailles
Director: Lauren Greenfield
Producers: Lauren Greenfield, Danielle Renfrew Behrens
Executive Producers: Frank Evers, Dan Cogan
Co-Producer: Rebecca Horn Black
Evergreen Pictures, Magnolia Pictures
Searching For Sugar Man
Director/Producer/Writer: Malik Bendjelloul
Producer: Simon Chinn
Executive Producer: John Battsek
Red Box Films, Sony Pictures Classics
Women With Cows
Director: Peter Gerdehag
Producers: Tell Aulin, Lasse Rengfelt
Writers: Tell Aulin, Malcolm Dixelius
Executive Producer: Malcolm Dixelius
Deep Sea Productions
BEST SHORT AWARD NOMINEES

God is the Bigger Elvis
Director/Producer: Rebecca Cammisa
Producer: Julie Anderson
Supervising Producer: Sara Bernstein
Executive Producer: Sheila Nevins
HBO Documentary Films
Kings Point
Director/Producer: Sari Gilman
Producers: Jedd Wider, Todd Wider
Co-Producer: Susannah Ludwig
Kings Point Documentary/Wider Film Projects
Mondays At Racine
Director/Producer: Cynthia Wade
Producer: Robin Honan
Co-Producer: Vanessa Bergonzoli
Supervising Producer: Lisa Heller (HBO)
Executive Producer: Sheila Nevins (HBO)
Cynthia Wade Productions
Open Heart
Director: Kief Davidson
Producers: Kief Davidson, Cori Shepherd Stern
Executive Producers: Geralyn Dreyfous, Rick Rosenthal, Nancy Stephens, Eric Dobkin, Barbara Dobkin,
Sean Mewshaw, Desi Van Til, Damon Lindelof, Heidi Lindelof
Urban Landscapes Productions, Whitewater Films, Believe Media
Saving Face
Director: Daniel Junge, Sharmeen Obaid-Chinoy
Producers: David Coombe, Daniel Junge, Alison Greenberg, Sharmeen Obaid-Chinoy, Sabiha Sumar
Co-Producers: Aaron Kopp, Fazeelat Aslam
Senior Producer: Lisa Heller (HBO)
Executive Producer: Sheila Nevins (HBO)
HBO Documentary Films, Milkhaus, LLC, and JungeFilm, LLC
BEST CONTINUING SERIES AWARD NOMINEES

'American Masters'
Executive Producer: Susan Lacy
Series Producer: Prudence Glass
Supervising Producer: Julie Sacks
Coordinating Producer: Junko Tsunashima
THIRTEEN in association with PBS
'Independent Lens'
Executive Producer: Sally Jo Fifer
Senior Series Producer: Lois Vossen
Independent Television Service (ITVS) in association with PBS
'POV'
Executive Producer: Simon Kilmurry
Co-Executive Producer: Cynthia López
VP of Programming & Production: Chris White
Series Producer: Yance Ford
Coordinating Producer: Andrew Catauro
American Documentary | POV in association with PBS
BEST LIMITED SERIES AWARD NOMINEES

Bomb Patrol: Afghanistan
Executive Producers: Dan Cesareo, Doug DePriest, Vince DiPersio, Laura Civiello, Tim Rummel
Series Producers: Kathryn Gilbert, Joe Venafro
Producers/Shooters: Joe Venafro, Christopher Whiteneck, David D'Angelo, Scott Stoneback
Big Fish Entertainment for NBC/G4 Media, Inc.
George Harrison: Living In The Material World
Director/Producer: Martin Scorsese
Executive Producers: Scott Pascucci (Grove Street), Emma Tillinger Koskoff (Sikelia Productions), Margaret Bodde
Producers: Olivia Harrison, Nigel Sinclair
Supervising Producer: Blair Foster
Grove Street Pictures, Spitfire Pictures, and Sikelia Productions in association with HBO Documentary Films
On Death Row
Director/Writer: Werner Herzog
Producer: Erik Nelson
Coordinating Producer: Robert Erickson
Executive Producers: Dave Harding, Amy Briamonte; Andre Singer and Lucki Stipetic (Spring Films and Werner Herzog Film); Nick Raslan (Skellig Rock); Henry Schleiff and Sara Kozak (Investigation Discovery)
Creative Differences, Investigation Discovery
Slavery: A 21st Century Evil
Directors: David Hickman, Tim Tate, Tom Phillips
Executive Producer: Jon Blair
Series Producer: Tim Tate
Al Jazeera English
The Weight Of The Nation
Executive Producers: Sheila Nevins, John Hoffman
Series Producers: John Hoffman, Dan Chaykin, Sarah Teale, Tomek Gross, Alexandra Moss, Sonia Dulay Ricci
HBO Documentary Films and the Institute of Medicine, in association with the Centers for Disease Control and Prevention and the National Institutes of Health, and in partnership with the Michael & Susan Dell Foundation and Kaiser Permanente
DAVID L. WOLPER STUDENT DOCUMENTARY AWARD NOMINEES

The A-Word
Director/Writer/Executive Producer: Lindsay Ellis
Producers: Kaveh Taherian, Clarinda Morales
University of Southern California
La Camioneta
Director/Producer/Writer: Mark Kendall
Producer: Rafael González
Writer: Shannon Kennedy
Executive Producer: Esther Robinson
School of Visual Arts
Captive Radio
Director/Producer/Writer: Lauren Rosenfeld
University of California, Berkeley
Julian
Director/Producer/Writer: Bao Nguyen
Executive Producer: Maryann De Leo
School of Visual Arts
Meanwhile In Mamelodi
Director: Benjamin Kahlmeyer
Producer: Boris Frank
Filmakademie Baden-Württemberg
ABCNEWS VIDEOSOURCE AWARD

Booker's Place: A Mississippi Story
Director: Raymond De Felitta
Producer: David Zellerford
Executive Producers: Lynn Roer, Steven Beer
Eyepatch Productions/Ogilvy, Hangover Lounge, Tribeca Film
The Central Park Five
Directors/Producers/Writers: Ken Burns, Sarah Burns, David McMahon
Executive Producer: Ken Burns
Florentine Films, Sundance Selects, PBS
The Family
Director: Hussein Elrazzaz
Executive Producer: Jon Blair
Al Jazeera English
Harvest Of Empire
Directors: Peter Getzels, Eduardo López
Producers: Wendy Thompson-Marquez, Eduardo López
Onyx Films, EVS Communications, Loquito Productions
We Are Wisconsin
Director: Amie Williams
Producers: Kathryn Takis, Doug Pray
Executive Producers: Marge Tabankin, Bill Hirsch, Scott Verges
Bal Maiden Films, Peer Review Pictures, Public Interest Pictures
HUMANITAS DOCUMENTARY AWARD

American Experience: The Amish
Director: David Belton
Producers: David Belton, Callie T. Wiser
Writer: David Belton
Senior Producer: Sharon Grimberg
Executive Producer: Mark Samels
Sarah Colt Productions for AMERICAN EXPERIENCE, PBS
Bitter Seeds
Director/Producer: Micha X. Peled
Teddy Bear Films
Call Me Kuchu
Directors/Writers: Katherine Fairfax Wright, Malika Zouhali-Worrall
Producer: Malika Zouhali-Worrall
New Video
Harvest Of Empire
Directors: Peter Getzels, Eduardo López
Producers: Wendy Thompson-Marquez, Eduardo López
Onyx Films, EVS Communications, Loquito Productions
The Virgin, The Copts and Me
Director/Producer/Writer:  Namir Abdel Messeeh
Writers: Nathalie Najern, Anne Paschetta
OWEDA Films, Doha Film Institute, Doc & Film International
Tags: God is the Bigger Elvis, HBO, IDA, IDA Documentary Awards, Ken Burns, Lauren Greenfield, Michael Lumpkin, Sarah Burns, Saving Face, Searching for Sugar Man, The Central Park Five, The Invisible War, The Queen of Versailles
For more information in the Contact directory:
IDA Intl Documentary Association
The definitive factual resource.
Over 5,000 company listings!