Nourmand exits DCD Media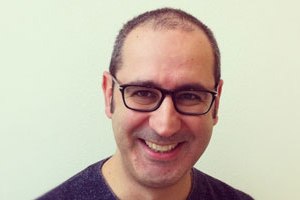 Sammy Nourmand is stepping down from the CEO role at London-headquartered DCD Media, and is expected to leave the company at the end of the year.
Nourmand, previously CEO of DCD-owned September Films, was appointed to the CEO role in February of this year  and was a director of DCD Media since November 2011, and also acting COO of the group from 2009 to 2010.
The company said via a statement that "following a strategic analysis of the business, it is repositioning its resources to address the significant revenue and growth potential of the North American TV production market."
To that end, it has appointed a dedicated team, led by DCD's David Green, to enhance its U.S. business.
Green, most recently executive chairman of DCD Media, will step down from that role, and will instead focus on "capitalising on the success of September Films and building a strong creative team committed to developing new landmark productions in the U.S. on a full-time basis," according to the company. Green will remain as an ex-officio executive member of the DCD Media board.
Moving into the CEO role is David Craven, CEO of DCD majority shareholder Timeweave. Also, Richard McGuire, Timeweave's chairman and a DCD non-executive director, has been appointed as DCD's non-executive chairman.
"DCD Media is committed to its US expansion program," said Craven via the statement. "We are delighted that David, strongly supported by LA managing director Pamela Covais, will be focusing all of his time and efforts on the expanding U.S. market."
"I am absolutely delighted that our major shareholders have recognised the massive opportunity for growth in the U.S. market," said Green. "DCD has a hugely impressive track record and a peerless reputation in the US; we can and will build on this."
Tags: David Craven, DCD Media, Sammy Nourmand
The definitive factual resource.
Over 5,000 company listings!