C5 preps "Motor Morphers"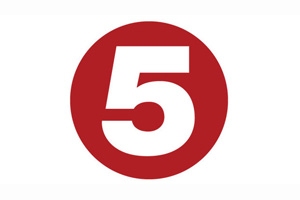 UK broadcaster Channel 5 (C5) has commissioned Motor Morphers, a four-part series where two teams of engineers transform utility vehicles into something capable of doing a completely different job, to TX in 2013.
The 4 x 60-minutes series will be made by ITN Productions and fronted by The Gadget Show's Jason Bradbury, who will each week set two teams a task of how their 'morphed' vehicles will be put to the test in a head-to-head challenge.
Both teams comprise engineers from all backgrounds – including aerospace, mechanical and navel engineering – who "could be turning a fire engine into a tree felling machine one week or a concrete mixer into a cargo boat in the next episode."
Andrew O'Connell, C5′s head of factual, news and current affairs, said: "We wanted to make a show that was fun, engaging and had feats of engineering at its heart and Motor Morphers is exactly that. The teams are highly skilled and dedicated and Jason is just the man to put them through their paces"
Emma Read, ITN Productions' head of factual and features, added:  "This is a show for anyone who's ever wondered – how does that work?
"We're bringing guerrilla engineering to a new audience in a brand new format to get inside great, hulking vehicles and completely transform them into something else using whatever means and materials are to hand."
Tags: Andrew O'Connell, Channel 5, ITN Productions, Motor Morphers
For more information in the Contact directory:
ITN Factual
The definitive factual resource.
Over 5,000 company listings!