Exclusive: OWN shutters Documentary Club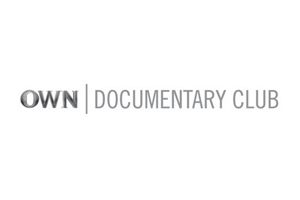 U.S. net OWN: Oprah Winfrey Network has called time on its monthly OWN Documentary Club strand, realscreen has learned, and will now only commission feature docs on an as-and-when basis.
Confirming the news to realscreen, an OWN spokesperson said that while the network would now no longer air docs on a monthly basis, it remained "dedicated to showcasing inspiring and enlightening documentaries."
The spokesperson pointed to Barbara Kopple's recent Sundance hit Running from Crazy, which follows Mariel Hemingway's personal journey as she explores her family's history of suicide and mental illness, as an example. The doc premiered in Park City last month and will air on OWN as an original documentary later this year.
The news comes after OWN's partnership with distributor Ro*co Films – which was charged with curating the Documentary Club – dissolved last summer, as revealed by realscreen in May. At that time, a Ro*co spokesperson said the distributor and the network "had different visions for the potential of the 'Documentary Club,'" and an OWN spokesperson said the network would be bringing documentary acquisition in-house.
OWN first announced plans for a "primetime monthly documentary film series airing on the channel" in December 2009. In all, 14 feature docs aired on the strand: Becoming Chaz, Sons of Perdition, No Woman No Cry, Serving Life, Life 2.0, Most Valuable Players, Miss Representation, Crime after Crime, One Lucky Elephant, Louder than a Bomb, Love Etc., Tent City USA, 65_RedRoses and Family Affair.
The latter was the last original documentary to premiere on the network, launching nearly a year ago on March 1, 2012. Since then, the network has screened repeats of the 14 docs, with the last airing under the Doc Club banner on December 31, 2012. March 2012 was also the last time the official @OWNDocClub Twitter account Tweeted.
Tags: 65_Redroses, Becoming Chaz, Crime After Crime, Documentary Club, Family Affair, Life 2.0, Louder Than a Bomb, Love Etc., Miss Representation, Most Valuable Players, No Woman No Cry, One Lucky Elephant, OWN, OWN Documentary Club, OWN: Oprah Winfrey Network, Ro*co Films, Serving Life, Sons Of Perdition, Tent City USA
For more information in the Contact directory:
OWN Oprah Winfrey Network
The definitive factual resource.
Over 5,000 company listings!