PBS America acquires Off the Fence package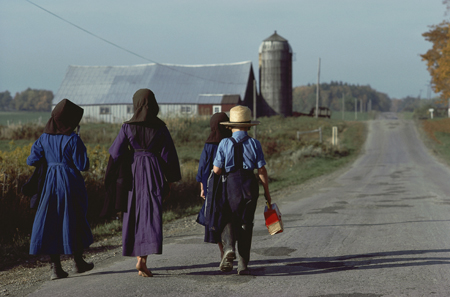 In PBS America's first major acquisitions move, the UK channel has picked up 21 factual titles from Off the Fence, which it will begin premiering in May.
The package consists of 22 and a half hours of history, nature, science and adventure programming, including titles such as Death Valley, Death of JFK Jr, Challenging Niagara, Otters of Yellowstone and Tragedy in Amish County (pictured above). The majority of the shows are UK premieres, and were commissioned by Smithsonian Channel or TLC in the U.S.
PBS America launched on Sky and Virgin Media in the UK in November 2011.
"Off The Fence prides itself on the strength of its partnerships and we very much hope that this is the start of a long-standing relationship with PBS America," said Mark Dee-Shapland, senior sales executive for Off The Fence.
"It is an exciting development for us to be looking further afield for content for the very first time," added Richard Kingsbury, general manager for PBS America. "After nearly 18 months on air, we now know what our loyal viewers like to watch – and they relish rich and in-depth stories about America and its history.
"Featuring high production values and a wealth of 'take out,' all of these factual titles share the same sensibilities as the rest of our output. PBS America is really starting to find its feet here and these fresh American shows will ensure we continue to offer something British viewers can't get elsewhere."
Tags: Off the Fence, PBS America
For more information in the Contact directory:
BV, Off the Fence
The definitive factual resource.
Over 5,000 company listings!