As the 38th Toronto International Film Festival fades to memory, realscreen offers its annual wrap-up of all of the key doc news from the Canadian event's 11 days, from the directors and discussions to the red carpets and parties.
Last year's Toronto International Film Festival delivered two documentaries that went on to become among the biggest doc hits of 2013: The Act of Killing and Stories We Tell.
It also saw a blizzard of sales activity from buyers, with distribution deals penned for at least seven docs during the festival, including Love, Marilyn, How to Make Money Selling Drugs, No Place on Earth, The End of Time, Leviathan, Casting By and the aforementioned Stories.
Against that backdrop, this year's TIFF was always going to struggle to compete. While the quality of premiering docs remained high, the festival's docs programmer Thom Powers (pictured below) tempered expectations early, pointing out that many of the more anticipated non-fiction films – including The Armstrong Lie and Finding Vivian Maier – were arriving at this year's event with deals already in place.
"Films like Tim's Vermeer, picked up by Sony Pictures Classics, and The Unknown Known, which was announced during last year's TIFF as an acquisition by RADiUS-TWC," Powers offered.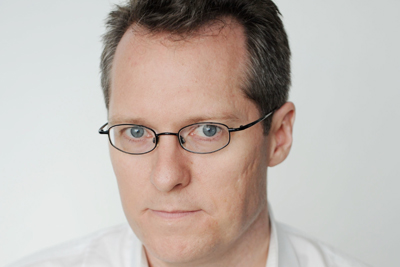 Nevertheless, this year's TIFF was not without its sales. Among the more notable, Cohen Media Group picked up Claude Lanzmann's Le Dernier des injustes (The Last of the Unjust) for a U.S. run, while HBO and Dogwoof both signed deals for Madeleine Sackler's Dangerous Acts Starring the Unstable Elements of Belarus.
On the international front, Cinephil picked up Mission Congo, Sophie Dulac Distribution acquired Faith Connections, NonStop Entertainment nabbed When Jews Were Funny, and The Exchange took on Made in America.
Realscreen also understands that a major deal is close to being signed for Jehane Noujaim's The Square.
Among the more interesting developments surrounding the industry side of this year's festival was the arrival of Vimeo as a paying distribution partner.
The VoD platform sounded the trumpets just before the festival kicked off, announcing that it would offer features having world premieres at the festival a US$10,000 advance in return for exclusive digital rights, and throwing a party at The Everleigh to promote the initiative.
"This is in some respects an experiment, where we're going to learn just what is meaningful and attractive to filmmakers," Vimeo CEO Kerry Trainor (pictured below) told realscreen, "and we're going to see how the films that do accept the offer perform."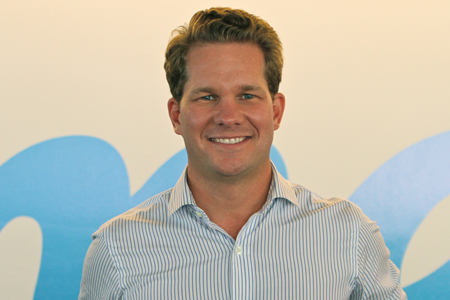 This year's TIFF was also the year that the festival's two-day industry Doc Conference really came into its own, benefiting from shorter, stronger panel discussions and an improved new venue via the CBC's Glenn Gould Studio.
Among the highlights was the news that Oscar-nominee Andrew Jarecki would be returning to direct a documentary, more than a decade on from the release of his acclaimed debut Capturing the Friedmans.
In The Unusual, Jarecki will recount the tale of Robert Durst, a 70-year-old millionaire real estate heir who was arrested and later acquitted for murdering and dismembering his neighbor, years after his wife Kathleen's mysterious disappearance in 1982.
Other highlights included a pair of Doc Conference talks in which experts Marc Schiller and Peter Broderick laid out their visions for the future of documentary marketing and distribution; and a much-discussed speech from WME's Liesl Copland which focused on how having data to track user engagement across multiple platforms could particularly benefit documentary filmmakers.
Industry programming aside, the festival was – of course – all about the films. TIFF is one of the best platforms a feature documentary can have for an international launch, and with limited space for non-fiction features, quality among the festival's unscripted line-up is always high.
As in 2012, realscreen once again kicked off the excitement in earnest with the first news anywhere of films that had made it into the festival – namely new efforts from Errol Morris, Claude Lanzmann, Alex Gibney and Jennifer Baichwal. (We also tipped Marcel Ophül's Ain't Misbehavin' and Shane Salerno's Salinger as possible contenders for TIFF, and both made the line-up.)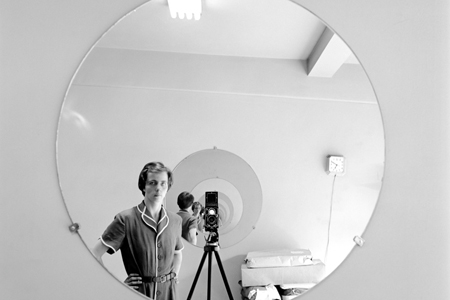 There was also excitement as the festival confirmed that much-buzzed, long-in-the-works efforts such as Finding Vivian Maier (pictured above) and Unstable Elements (recently retitled as Dangerous Acts) were finally ready for launch; and surprised with a few under-the-radar films.
Among those surprises were the revelations that comedian Mike Myers and magicians Penn & Teller had made docs; even more surprising was how brilliant both films turned out to be, with the latter's Tim's Vermeer garnering particular acclaim.
Meeting with more of a mixed reception were Chris Jordan and Sabine Emiliani's wildlife doc Midway, and Errol Morris's Donald Rumsfeld portrait The Unknown Known.
At a TIFF Doc Conference panel, the filmmaker's behind Midway explained that their film – which looks at the life of the Laysan albatrosses that flock to the tiny Midway atoll in the Pacific Ocean – was unfinished, and should be considered a work-in-progress.
Meanwhile, Morris (pictured below) told realscreen he was fully aware that there would always be an "inevitable" section of the audience that will only be happy to watch docs on former Bush administration members if the tone of those films is guns-blazing and adversarial.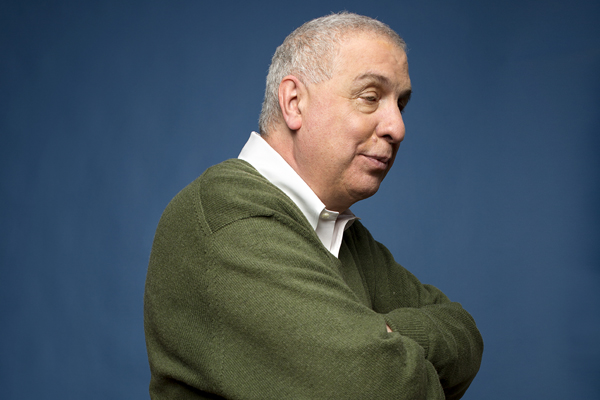 "Particularly in the case of Donald Rumsfeld, where he is a person disliked by so many people, they want a movie of a certain kind that follows a certain form," he said. "But I'm interested in something different."
The interview was one of several we published before and during the festival, with the full list of contributing doc-makers being:
Barry Avrich on Filthy Gorgeous: The Bob Guccione Story
Claude Lanzmann on The Last of the Unjust
John Maloof and Charlie Siskel on Finding Vivian Maier
Errol Morris on The Unknown Known
Alanis Obomsawin on Hi-Ho Mistahey!
Jody Shapiro on Burt's Buzz
Alan Zweig on When Jews Were Funny
Lanzmann, now 87, spoke of the difficulty he faced in making his latest work, while Maloof and Siskel shared an exclusive clip from their film.
Zweig, meanwhile, spoke to realscreen about his humorous documentary just before the film was named the surprise recipient of TIFF's Best Canadian Feature award (surprising because a narrative film normally wins the prize).
In taking to the stage to accept the CAD$30,000 (US$29,130) prize at TIFF's awards brunch, Zweig joked: "I've been on juries, I know how these compromise wins happen. You guys are going to have a lot of explaining to do."
Elsewhere at the awards, Noujaim's The Square picked up the People's Choice Documentary prize, marking a remarkable double – an earlier version of the film picked up the audience award for world cinema documentary at Sundance in January. Coupled with rave reviews from Toronto screenings, the Egypt-focused film now looks very hot heading into awards season.
Finally, as always, there were the many TIFF parties to keep delegates in good spirits: eOne hosting at The Roundhouse, Mongrel Media taking over Evergreen Brick Works, SXSW's annual shindig at Gabby's, the Filthy Gorgeous party at CUBE Nightclub, and the Nikki Beach bash at The Spoke Club, to name just a few.
If all that was not enough TIFF for you, take a walk down memory lane with realscreen's TIFF Documentary Wraps from 2011 and 2012, and compare notes.