Endemol Shine Group has hired James Hayr as head of sales within the commercial partnerships team.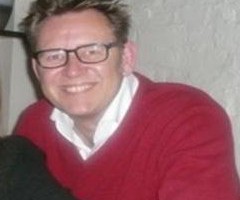 In this newly created role, Hayr (right) will be tasked with identifying and linking global commercial brand partners and opportunities, growing branded content and content marketing, and finding new monetization opportunities.
Hayr will be reporting to Endemol Shine Group's director of commercial and strategy Wim Ponnet at Endemol's London offices.
"We are delighted to have James on board to spearhead the global brand relations growth across the business. As we look to further increase revenues across our non-linear output James' wealth of experience in content-led advertising and multi-platform will be invaluable," said Ponnet in a statement.
Prior to joining Endemol, Hayr was head of branded content at AOL where he worked on brand integration on platforms including AOL's Originals video business and The Huffington Post. In addition to the AOL role, Hayr also served as head of creative strategy at Kinetic Seven and creative head of advertising solutions at Microsoft.