When the 41st annual edition of the Sundance Film Festival kicks off in Park City, Utah this Thursday (Jan. 24), the snowy mountainside city will once again blossom to life with a sensory overload of media-related parties and conferences, interactive exhibits and, of course, film screenings.
This year's edition of the festival, which takes place over 10 days from Jan. 24 to Feb. 3, has selected a total of 241 projects, from 49 countries, selected from 14, 259 submissions. Of these, 47%, or 113, of all films and projects were directed or created by one or more women; 41%, or 100, were directed or created by one or more filmmaker of color; 17% or 41 projects by one or more people who identify as LGBTQ+.
In all, 169 works in the festival's program, or 70% of the program lineup, will be world premieres.
One film that festival documentary programmer Hussain Currimbhoy says will be sure to shock people is Danish director Mads Brügger's Cold Case Dag Hammarskjold. The documentary follows a pair of Swedish private investigators who are investigating the killing of Dag Hammarskjold, a Swedish diplomat and economist who served as the second secretary-general of the United Nations.
"It has to be seen to be believed," Currimbhoy tells realscreen. 
The controversial Satanic Temple is the subject of Penny Lane's Hail Satan? (pictured) and Currimbhoy believes the 95-minute feature might get people to confront some of their misconceptions about "the great overlord of the underworld, and have a laugh along the way."
Also of note at this year's festival, Currimboy says, is journalism as a topic of discussion across a swath of films, including Avi Belkin's Mike Wallace Was Here. On a lighter note, movie lovers will "lose it" over Alexandre O. Philippe's Memory: The Origins of Alien, which looks at the untold story of Ridley Scott's classic 1979 film Alien.
With the issue of gender equality being pushed to the forefront of public discourse, Sundance nearly hit gender parity (44%) within its 2019 U.S. Documentary Competition category. Currimbhoy says the reason Sundance has not reached full parity is that the program "reflects a broad swath of perspectives and backgrounds – but we aren't programming against quotas. We're committed to evolving a programming team with diverse curatorial backgrounds, as well as reporting our statistics transparently."
Currimbhoy spoke to realscreen ahead of the star-studded event to discuss which docs he thinks might bring the heat, the emerging filmmakers to keep an eye on, and what projects might garner awards buzz.
This interview has been edited for clarity and length.
Did you notice any themes that emerged from the documentaries you've selected for Sundance this year?
We do not program to themes. However, I did feel some patterns in the program: like examining the act of documentary filmmaking from the inside out, its inherent thrills and contradictions, how life just comes at you and the filmmaker has to respond. Midnight Traveler by Hassan Fazili or Untitled the Amazing Jonathan Documentary by Ben Berman are my favorite examples of this.
Or in some cases how the idea of observation can have a cumulative effect on a person or a situation and you can't recognize its impact until you take a step back – like Beniamino Barrese's The Disappearance of My Mother. They also examine ethical pressures a filmmaker can face when in the eye of the filmmaking storm.
Right now journalism is taking a big hit in our culture so it is not surprising stories around journalists like Mike Wallace Was Here by Avi Belkin. Even internationally you can feel this moment around telling journalist's stories with Shooting the Mafia by Kim Longinotto or Stieg Larsson The Man Who Played with Fire by Henrik Georgson.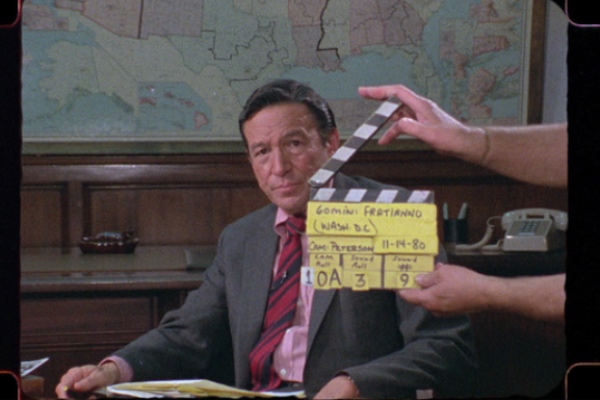 Mike Wallace Was Here. Photo courtesy of CBS News. 
Politics tends to be one theme that constantly comes up year-over-year. Are there any documentaries playing at Sundance that have a political bend that stood out to you?
You can't go past Knock Down the House by Rachel Lears, about the rise and election of Alexandria Ocasio-Cortez, Matt Tyrnauer's Where's My Roy Cohn?, or the brilliant The Edge of Democracy from Petra Costa that plunges you into the darker side of corruption and a politics of fear are laid bare.
What documentaries stood out to you as festival favorites?
I don't have a favorite. But I can tell you that Gaza by Garry Keane and Andrew McConnell is close to my heart. It's a beautiful film (McConnell is a photographer), but I found it an emotional watch because it reveals a side of Palestinian life and their struggle for freedom in a way Western audiences so rarely see.
I can't stop talking to people about Alexandre O. Philippe's Memory: The Origin of Alien – cinephiles will lose it. But even [if] you aren't, it is an exquisitely constructed deep dive into design. The many artistic angles, deep narratives and pure inspiration fed the creation of one of the best films ever made are weaved together almost perfectly. I fell in love with science fiction again after seeing it.
And Stanley Nelson's Miles Davis: The Birth of the Cool is about the creation of culture through music. I loved learning about Davis all over again. Ghost Fleet VR by Lucas Gath and Shannon Service in New Frontier is also an eye opening story about modern day slavery on the high seas. It is one of the VR pieces that didn't let go of me for days.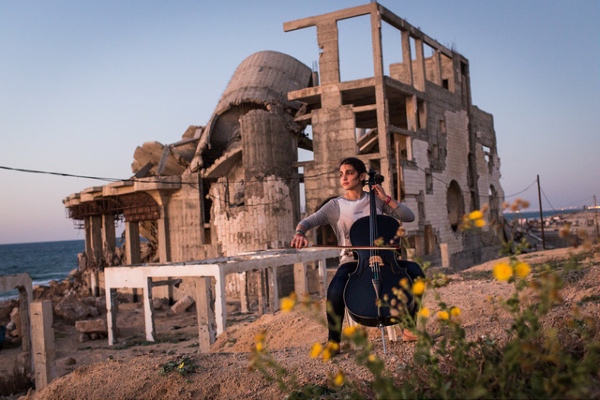 Gaza. Photo by Andrew McConnell.
Are there any documentaries that you feel are pushing the artistic envelope?
I loved the playful, human visuals of the Wu Tang Clan doc [Wu-Tang Clan: Of Mics and Men by Sacha Jenkins] playing in our episodic section. The style and cut get beyond the music to learn about the group, and what the group rapped about.
Lapü by Juan Pablo Polanco and César Alejandro Jaimes from Colombia is one of the most experiential, other worldly docs in the program. For me, its as powerful as Aquarella by Victor Kossakovsky. I love his films. While his newest is on a different register to Lapü, it is a masterpiece. Kossakovsky is not as well known in the U.S. and that is all going to change with this image driven study of water – it is like an critical blast to humans in the Anthropocene age.
And don't miss Traveling While Black, a VR piece at New Frontier that is an immersive journalism experiment by Oscar winner Roger Ross Williams.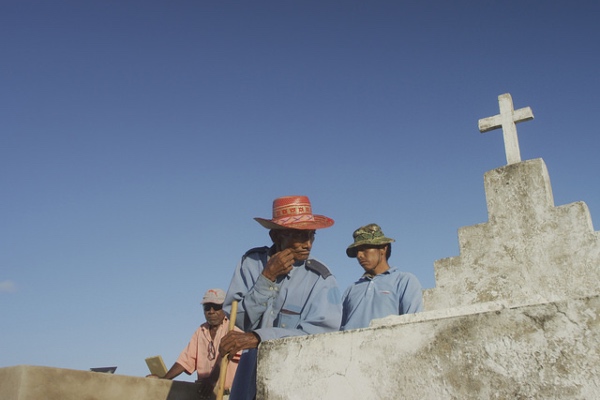 Lapü. Photo by Angello Faccini.
Any guesses to which docs might garner awards buzz in the future?
Always a good question – but for me, Gaza will get people's attention. Not only because the narrative around Palestine is widening, but because of our conceptions of how Arab people are represented in film and media is being exposed and challenged right now.
Luke Lorentzen's Midnight Family is a hot one, along with Petra Costa's The Edge of Democracy - a film I hope will find some attention.
Todd Douglas Miller's Apollo 11 is just unmissable in the cinema because of its scale, its elegant editing, alacrity and optimism.
Were there any emerging filmmakers whose work stood out to you?
Liza Mandelup, who directed Jawline, is someone I was very excited to learn about. She clearly has an eye and an empathy to emerging culture that I respect. I think a lot of us will also be tracking Ljubomir Stefanov, Tamara Kotevska from Macedonia after Honeyland knocked us out.
A person I am looking forward to getting to know is Anamika Haksar, who directed the rather hard to classify hybrid film Taking the Horses to Eat Jalebis in the New Frontier section.
(Image of Hail Satan! Photo by Naiti Gmez.)