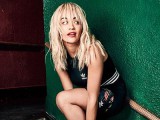 TV
The Viacom-owned cable network has revealed that British singer and actor Rita Ora (pictured) will serve as host on the revamped modeling competition series.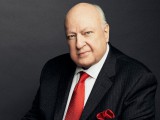 PEOPLE NEWS / TV
In today's 'Extra,' Fox News chief Roger Ailes (pictured) resigns amid sexual harassment allegations and Irish pubcaster RTÉ names Dermot Horan as interim managing director.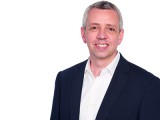 PEOPLE NEWS / TV
Former BBC Worldwide exec David Gibbons (pictured) has been appointed senior VP of international operations and technology at NBCUniversal International.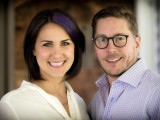 PEOPLE NEWS / TV
60 Days In firm Lucky 8 TV has teamed up with producers Audra and Courtney Smith (pictured, L-R) to launch the unscripted shop Turn Card Content.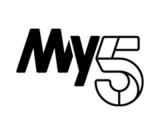 TV
The UK broadcaster is to launch free-to-air television channel My5 next month.

TV
In this week's round-up, new seasons are on the way for National Geographic Channel's The Story of God with Morgan Freeman (pictured) and Investigation Discovery's Cake Boss.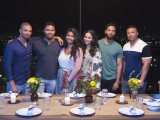 TV
The Triage Entertainment-produced Smollett Eats follows the six siblings as they plan meals based on a variety of scenarios and challenges.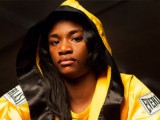 FILM / TV
In this week's round-up, we look at unscripted and documentary projects coming to TLC and PBS documentary strand 'Independent Lens.' (Pictured: T-Rex: Her Fight for Gold)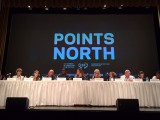 DIGITAL / FILM
The Camden International Film Festival-affiliated organization is launching a residency program aimed at filmmakers and journalists working on short docs and episodic series. (Pictured: 2015 Points North Forum)

TV
In today's 'Extra,' Israeli producer-distributor Armoza Formats sends docureality series Local Heroes (pictured) to Germany, while London-based sales house DRG secures a raft of sales for the Kevin Spacey-narrated docuseries Race to the White House.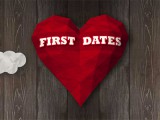 TV
Blind daters will be treated to a French hotel setting in a new First Dates spin-off from UK pubcaster Channel 4.

SCREENING ROOM / TV
Realscreen presents an exclusive clip of the Reckognition Productions-made docuseries Droned, premiering July 22.