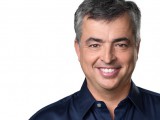 DIGITAL / FILM / TV
A report in U.S. entertainment trade Variety says the tech giant has had discussions with Hollywood execs around a potential move into original programming. (Pictured: Apple's SVP of Internet software and services Eddy Cue)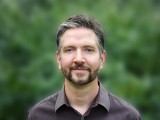 PEOPLE NEWS / TV
Effective this month, the former Turner Broadcasting exec will lead brand strategy, development and operational management for the media giant's channel brands in the region, including MTV, Spike and Comedy Central.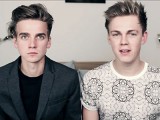 DIGITAL / TV
BBC Worldwide has inked a deal with YouTube stars Joe Sugg (pictured, left) and Caspar Lee (right) for its first exclusive commission with YouTube personalities.

TV
UK indie Tern TV's daytime series John Barrowman's Small Animal Hospital (pictured) will be rebranded to coincide with its jump to primetime this autumn on UK pubcaster Channel 4.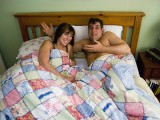 TV
U.S. net Discovery Life Channel has set a Labor Day premiere for How to Make Love to My Wife (pictured), detailing one man's sexual misadventures during married life.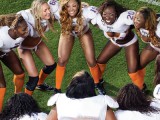 TV
The U.S. net is to follow the "fierce and fit" women of the American all-female Legends Football League in the forthcoming docuseries (pictured).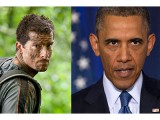 TV
U.S. president Barack Obama (pictured, right) will put his survival skills to the test in a special, Alaska-set episode of NBC's Running Wild with Bear Grylls (pictured, left).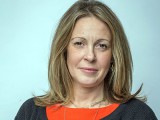 TV
UK pubcaster BBC2 has revealed forthcoming factual series and documentaries, including The Siege of Leningrad, which details a 1942 orchestral concert, as well as the docuseries Obama. (Pictured: Kim Shillinglaw, controller of BBC2 and BBC4)