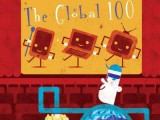 DIGITAL / FILM / TV
It is time once again to select the Global 100, realscreen's listing of the top independent production companies working in unscripted and non-fiction television and film as named by members of the industry.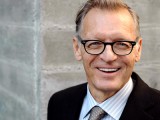 BLOGS
As fair use in documentary becomes increasingly prevalent, Michael Donaldson (pictured), founding partner of law firm Donaldson & Callif, warns realscreen readers of five common missteps frequently made by filmmakers.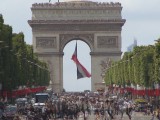 TV
The Paris-based indie is producing the documentaries Champs Elysées: The Most Beautiful Avenue in the World (pictured) and Tuna: What's in the Can? for the French pubcaster.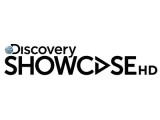 TV
As Discovery HD Showcase becomes Discovery Showcase HD in EMEA on Monday (December 1), Alaska Monsters, Cold River Cash, Beasts of the Bayou and Billy Bob's Gags to Riches will be added to the line-up.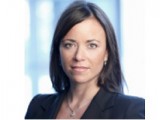 PEOPLE NEWS / TV
Red Arrow International's head of U.S. sales Caroline Kusser (pictured) will leave the German distributor at the end of the year and return to Germany, to take up a yet-to-be-disclosed job at another company.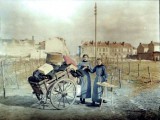 TV
Women At War, a colorized documentary produced for France 3 about the role of women during World War I, has been sold into multiple territories.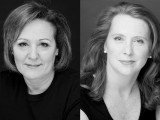 TV
Love It or List It indie Big Coat Productions is turning to the Canadian public in a bid to crowdsource ideas for its next big reality series. (Pictured L-R: CEO Maria Armstrong and president Catherine Fogarty)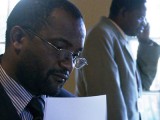 FILM
Camilla Nielsson's political doc Democrats (pictured) and Morgan Knibbe's hybrid film on European refugees Those Who Feel the Fire Burning are among the feature-length docs nominated for IDFA awards.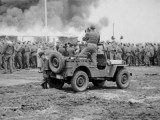 FILM / TV
HBO in America, ARTE in France and Germany, Channel 4 in the UK and Channel 8 in Israel are among the broadcasters set to air Holocaust documentary Night Will Fall (pictured) in January 2015.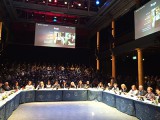 FILM
In the first installment of a three-part series, realscreen presents its annual report of the IDFA Forum's Central Pitches (pictured), which this year sees 17 projects pitched over two days in Amsterdam, Holland.