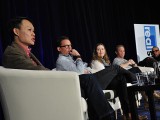 DIGITAL / TV
During the closing panel at the 2015 Realscreen Summit, a group of producers and one network exec considered how short attention spans, lower budgets, and the rise of digital platforms will shape their business five years from now.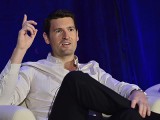 TV
In one of the Realscreen Summit's signature sessions, execs from U.S. nets Discovery Family Channel, WGN America, Game Show Network and Pop converged to discuss their plans for unscripted programming. (Pictured: WGN America senior VP of unscripted Tom Huffman)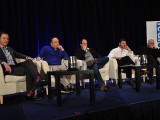 DIGITAL / FILM
At the Realscreen Summit's 'Documentary 2.0′ panel, feature doc veterans said they are heartened by signals that Nat Geo and Discovery plan to return to their doc roots, but continue to explore digital options.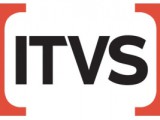 DIGITAL / TV
The Independent Television Service (ITVS) and the MacArthur Foundation have formed a partnership to encourage collaboration between journalists and indie filmmakers.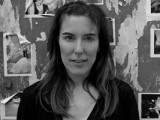 FILM
Director Amy Berg (pictured) discussed using a variety of tools – including drones – to tell the story of convicted cult leader Warren Jeffs during a Sundance Q&A. for her Showtime doc Prophet's Prey.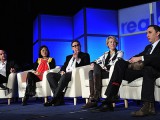 DIGITAL / TV
In a Realscreen Summit session called 'Change is Good?' (pictured), YouTube Originals' head of unscripted Ivana Kirkbride went up against execs from nets such as HGTV and WE tv to reflect on how disruption has become the new normal.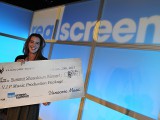 TV
Laura Gamse (pictured), a runner-up from last year's Realscreen Summit pitch competition who went on to land a series on National Geographic Channel, claimed victory at the 2015 Summit Showdown with Hustler's Den.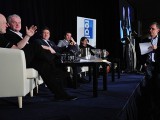 TV
What, exactly, does specialist factual mean any more? The field's blurred definition was the focus of a Realscreen Summit session (pictured) entitled "Putting the 'Special' in Specialist Factual," which debated what lay ahead for the field.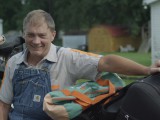 FILM
Directors Bryan Carberry and Clay Tweel discuss their Sundance doc Finders Keepers (pictured), which focuses on a bizarre legal tug-of-war between two men, over one of the men's severed leg.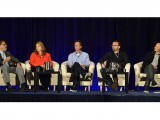 DIGITAL / TV
During the Realscreen Summit panel "The Next Wave," producers making inroads in digital video discussed the ways they are monetizing original online content, and whether or not a hit on YouTube will translate to linear TV.