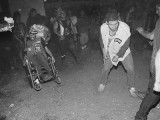 FILM
Los Punks: We Are All We Have (pictured) and Fursonas are among the eight films to screen in the documentary feature film competition at the 22nd annual Slamdance Film Festival.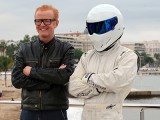 TV
Top Gear is to return to the BBC in May 2016, a spokesperson for the UK pubcaster has confirmed to realscreen. (Pictured, L-R: series host Chris Evans and The Stig)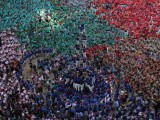 TV
In advance of the World Congress of Science and Factual Producers, the BBC's Andrew Cohen gives realscreen a first look at its upcoming landmark science copro with PBS and France Télévisions.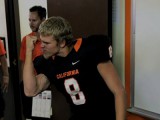 DIGITAL
The launch marks the network's second round of digital shorts since the documentary arm of its digital studio was unveiled in January. (Pictured: All-American Family)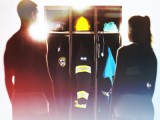 TV
The Spanish broadcaster has ordered 10 episodes of the primetime fact-ent format Life on Duty (pictured) from Tel Aviv-based distributor Gil Formats.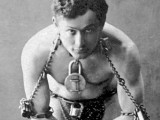 TV
Today's 'Extra' includes a first-look deal between UK distributor DRG and What Larks! Productions, and a doc series commission for German channel Spiegel Wissen. (Pictured: The Magic of Houdini with Alan Davies)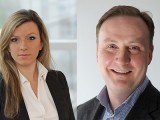 PEOPLE NEWS
The UK distributor has upped Sabrina Duguet (pictured, left) to executive VP Asia Pacific and Stephen Driscoll (right) to executive VP EMEA as the British indie prepares to launch dedicated regional offices in the U.S. and Asia Pacific.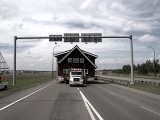 TV
The Toronto-headquartered distributor has sent more than 175 hours of factual content into Asian markets ahead of this week's Asia Television Forum. (Pictured: Cabin Truckers)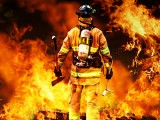 TV
The Singaporean producer-distributor has secured the exclusive Asian rights to the extreme action clip series XRC (pictured) from Florida-based prodco Cisneros Media.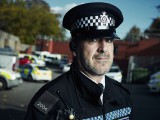 SCREENING ROOM / TV
Realscreen presents an exclusive clip from the Films of Record-produced three-part docuseries for Channel 4, which tracks an 18-month Bristol murder investigation and premieres on Monday (November 30).