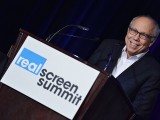 FILM / TV
From January 27-30, Washington DC was once again non-fiction central, as delegates from around the world converged on the biggest Realscreen Summit to date. Click though for images from the event! (Pictured: Summit co-chair Robert DeBitetto)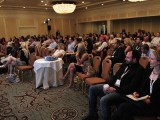 FILM / NEWS / TV
Commissioners, producers and distributors from across the world convened in Santa Monica last month for the biggest Realscreen West to date. Click through for a full gallery of pictures from the sold-out event.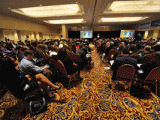 FILM / NEWS / TV
From January 29 to February 1, Washington DC was non-fiction central, as delegates from around the world converged on what was the biggest Realscreen Summit to date, and the first sell-out in the event's 14-year history.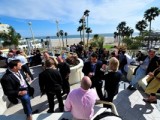 TV
The third annual Realscreen Factual Entertainment Forum, held last month in Santa Monica, brought together broadcast and cable executives, producers, agents and other stakeholders in the reality TV/factual entertainment industry for inspiration, discussion about the current state of reality TV and, of course, networking.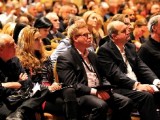 FILM / NEWS / TV
From January 31 to February 3, Washington DC played host to the biggest Realscreen Summit to date.

FILM / NEWS / TV
Another edition of MIPCOM has come and gone, with the official word from REED Midem having the MIPCOM 2010 head count at 12,400, up from last year's 12,000, with a 4% increase in the number of buyers at 4,200.