Articles Tagged 'Robert Sharenow'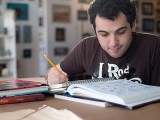 Film
The UK distributor has acquired Roger Ross Williams' Life, Animated (pictured) from A&E IndieFilms, as well as Robert Greene's Kate Plays Christine and Michael Moore's Where to Invade Next.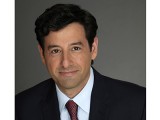 People News / TV
Robert Sharenow (pictured), executive VP and GM of A+E Networks' Lifetime, will now also oversee A&E as David McKillop moves into producing.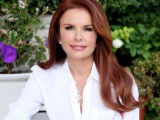 TV
U.S. net Lifetime is readying a two-hour special entitled The Women of The Bible, from producers Roma Downey (pictured) and Mark Burnett, that will air on December 7.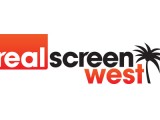 TV
Heading back to the Loews in Santa Monica on June 4-5, 2014, the event will bring together stakeholders in the unscripted television industry for two days of discussion, inspiration and networking, as well as the annual Realscreen Awards.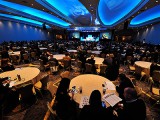 Film / TV
While a pesky polar vortex put a chill in the air in Washington DC last week, the action within the Washington Hilton was hot and heavy for the 16th annual Realscreen Summit, and now realscreen provides a comprehensive wrap-up.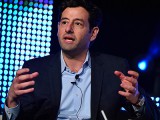 TV
Factual television in the United States is suffering from a "horrible creative crisis," a panel of top cable execs and TV producers heard during Tuesday's 'View From the Top' session at the Realscreen Summit. (Pictured: Lifetime's Robert Sharenow)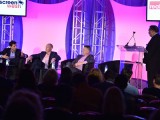 TV
During Realscreen West's final session, the general managers of A&E, History and Lifetime discussed future programming strategy, past failures and why landing a pitch meeting with them may not be the best way to get a greenlight.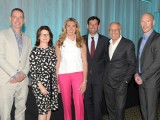 People News / TV
Robert DeBitetto has been named the head of A+E Networks' newly launched A+E Studios, while Robert Sharenow, David McKillop and Dirk Hoogstra each add GM titles to their roles at Lifetime, A&E and History, respectively. (Pictured L-R: McKillop, Jana Bennett, Nancy Dubuc, Sharenow, DeBitetto, Hoogstra)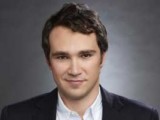 People News / TV
Most recently VP of development and original programming at Bravo Media, Lehrer will move to Lifetime as SVP and head of non-fiction development, effective July 8.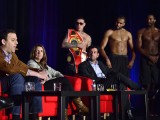 TV
A docu-series about a group of young boxers who must overcome personal and economic obstacles to realize their dreams of athletic (and television) glory wowed the judging panel at this year's "So You Think You Can Pitch?" competition.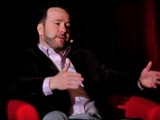 TV
An all-star panel of producers and commissioners came together at the 2012 Realscreen Summit to discuss the issue of originality and "copycat" programming in non-fiction, with execs talking frankly about the imitation game. (Pictured: Leftfield's Brent Montgomery)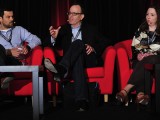 TV
During "From Sizzle to Show," the creators behind three hit reality shows shared the stories behind their successful sizzle reels, and how the development process shaped the projects.