Articles Tagged 'Sundance Film Festival'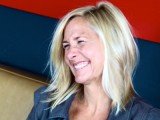 Film
San Francisco-based Ro*co Films has assembled a coalition of eight buyers to give the international outlets more negotiating power during this year's Sundance Film Festival. (Pictured: Ro*co's Annie Roney)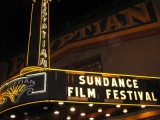 Film
The Sundance Film Festival has added three documentary films to its 2016 program, including Douglas McGrath's Becoming Mike Nichols and David Farrier and Dylan Reeve's Tickled.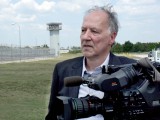 Film
Among the feature documentary world premieres slated for Sundance 2016 are Spike Lee's film on the making of Michael Jackson's Off the Wall, and Lo and Behold: Reveries of the Connected World from Werner Herzog (pictured).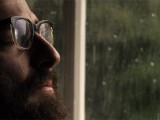 Digital / Film
Peter Middleton and James Spinney's Notes on Blindness (pictured) and Kristen Johnson's Cameraperson are among the projects featured in the Sundance Institute's 10th annual New Frontier showcase.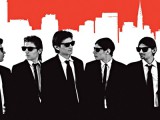 Film
Crystal Moselle's The Wolfpack (pictured) and Chad Gracia's The Russian Woodpecker were the big winners at the Sundance Film Festival, taking home the Grand Jury Prize for U.S. Documentary and World Cinema Documentary respectively.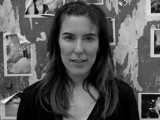 Film
Director Amy Berg (pictured) discussed using a variety of tools – including drones – to tell the story of convicted cult leader Warren Jeffs during a Sundance Q&A. for her Showtime doc Prophet's Prey.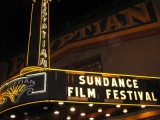 Digital / Film
Five doc filmmakers gathered for 'The Future of Documentaries,' a crowded Sundance panel session discussing the use of new technology in the non-fiction arena.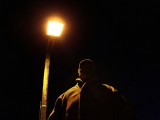 Film
Realscreen talks to directors Lyric R. Cabral and David Felix Sutcliffe about the secretive shoot – and fundraising process – for (T)error (pictured), which follows an FBI counter-terrorism operation from the perspective of an informant.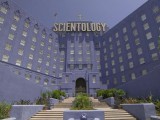 Blogs / Film
Realscreen correspondent Michael Speier offers his reaction to Alex Gibney's documentary Going Clear: Scientology and the Prison of Belief (pictured), following its Sundance world premiere.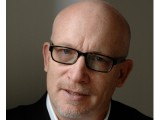 Film
Three of today's most prominent doc-makers gathered on one Sundance stage on Saturday afternoon (January 24) to debate the blurring lines between journalism and non-fiction storytelling. (Pictured: Alex Gibney)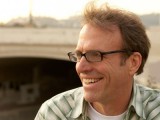 Film
Director Kirby Dick (pictured), producer Amy Ziering and two U.S. Senators took to the CNN Lounge at Sundance to discuss The Hunting Ground, and the problem of sexual assaults at American universities.