Articles Tagged 'Turtle Boy'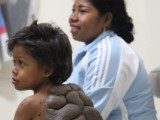 SCREENING ROOM
While a Google search can reveal this story's ultimate outcome, the special provides a life-affirming look at a young child's strength of spirit, and a team of physicians' capacity for caring.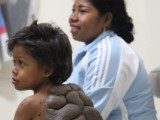 TV
The program, which aired as a 'Bodyshock' special on Channel 4 in April, follows the efforts of doctors to remove a Colombian boy's huge, potentially life-threatening mole.
The definitive factual resource.
Over 5,000 company listings!