Investigation Discovery (ID) is teaming up with iconic filmmaker Werner Herzog for Werner Herzog's Final Confessions, unveiling the death row-focused project at its Upfront presentation in New York.
The documentary series will see Herzog – best known for docs including Grizzly Man, Cave Of Forgotten Dreams 3D and Encounters at the End of the World – talking to criminals and exploring the criminal justice system, including interviews with inmates on death row.
"To look at aspects of our justice system in Werner's unique way, including life on death row, will be something that really is unprecedented," Henry Schleiff, president and general manager of ID and Military Channel, told realscreen. "Not only do we feel honored, but also excited about how the show will run."
Schleiff said the project came about after Herzog (pictured below) pitched it to the network, adding that ID was one of the few cable networks to offer the filmmaker not only financing and support, but also the creative flexibility "to say, 'Go off and do your own thing Werner, we're not going to control it – let's see what you come back with.'"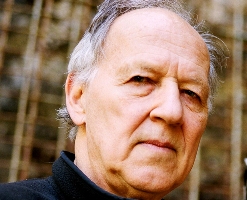 Herzog has finished principal photography for the project and is readying it for a theatrical run as a feature near the end of the year, with a possible Sundance 2012 premiere in mind. ID will look to air the project as a series next year, after its theatrical run.
"In my seven or eight years at CourtTV and the two or three years I've had with ID, I've gotten some familiarity with the justice system and what life is like in prison," Schleiff said.
"But when you see the interviews, one-on-one, in the context of a person who may be executed within hours of the interview, I think you're looking at something that is unique in television. It is extraordinarily compelling, and only Werner Herzog could elicit the kind of intimate responses and emotional dialogue that he does."