In this installment of Radarscreen 2011, realscreen's Global Pitch Guide for approaching non-fiction commissioners, the spotlight falls on The Big Country, with how-to guides from commissioners at Canadian companies including CBC, Corus Entertainment, Discovery Channel Canada and Shaw Media.
You can also check out the previously published guides to U.S. networks (part one and part two), as well as international Radarscreen previews with Current TV UK's Lina Prestwood, France 2′s Fabrice Puchault,RAI's Lorenzo Hendel, ORF's Andrew Solomon and CBS Reality's Sam Rowden.
CBC's 'Doc Zone' – Michael Claydon, area executive producer for independent documentaries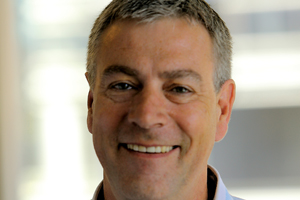 WHAT HE'S LOOKING FOR:
CBC's one-hour general interest anthology series, 'Doc Zone,' commissions 12-14 independent productions a year from Canadian producers. Claydon is looking for stories through which Canadian audiences can see themselves, on topics including relationships, families, technology and politics. In addition, the docs must provide genuine takeaway in terms of knowledge, original research or a new spin. Lastly, every project must answer the question, "Why is it important?"
WHAT DOESN'T WORK:
Niche programming and stories that deal with foreign affairs or history don't fly for the strand, says Claydon. "If we see something that gives our audience a reason to turn off, we don't want to do that," he offers. 'We're the only terrestrial TV network in Canada that actually puts documentaries like this in primetime and as a result we see ourselves competing with all the other major networks so when we go up against them, we need to have stories and ideas that are inclusive, populist and broadly appealing."
HOW TO PITCH:
The preferred approach is via www.cbc.ca/independentproducers/genres/doc_zone/. A one- or two-page outline of the documentary idea is all that is needed. If Claydon and his team are interested, they'll contact the producer to talk further about the idea, with the potential request for a formal proposal. He also welcomes general proposals that may have been sent to a number of broadcasters, as long as they apply to 'Doc Zone.'
Send general outlines via email to doczone@cbc.ca and if a formal proposal is submitted, producers are also asked to sign a release form.
WHERE TO FIND HIM:
Hot Docs, Banff, and a rotation of Canadian film fests. He also attends IDFA in Amsterdam to raise completion funds for documentaries that 'Doc Zone' has initiated.
CBC Factual – Jennifer Dettman, executive in charge of production for factual entertainment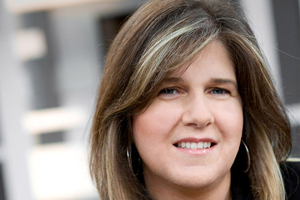 WHAT SHE'S LOOKING FOR:
"As a modern public broadcaster, we strive to inform, enlighten and entertain, so we're always looking for shows that tick those boxes," says Dettman. For primetime, she's looking for large-scale reality concepts and live event programming that can attract the broadest possible audience, with a specific focus on family viewing.
Dettman points to CBC's Sunday night line-up, featuring skating competition Battle of the Blades (now in its third season) followed by the original music competition series Cover Me Canada, as indicative of the Ceeb's primetime factual entertainment approach.
"We're always seeking projects that have the ability to create a national movement, as we did with Village on a Diet and the off-shoot wellness initiative Live Right Now," Dettman adds. "We're also always looking to create original Canadian formats, in the reality, live event entertainment, talk, lifestyle, variety and game show realms."
For the fall of next year, Dettman says the network will be looking for strippable, knowledge-based game shows for the 7 p.m. time slot. As for daytime, "we continue to look for strippable low-cost concepts that will complement our existing programming," which includes Steven and Chris, Best Recipes Ever, and a new studio-based cooking show coming this fall, In the Kitchen with Stefano Faita.
"We're not looking for programming that you'd normally see on specialty networks," she adds. 'If it's too niche, it won't work for our audience."
HOW TO PITCH:
Dettman says a well-thought-out one-pager is "a good place to start." A signed submission release has to accompany each pitch and can be found at the department's independent producers' website, //www.cbc.ca/independentproducers/genres/factual_entertainment/. You can also send materials directly to manager of development Jessica Schmiedchen via factualpitch@cbc.ca.
WHERE TO FIND HER:
Dettman attends the Realscreen Summit, Banff, MIPTV and MIPCOM.
Corus Entertainment – Vibika Bianchi, VP of original programming for lifestyle, reality and factual entertainment
A BIT OF BACKGROUND:
In the fall of 2010, Bianchi was named VP of original programming and took unscripted programming under her wing across Corus networks, including W Network, Cosmo TV, kids net YTV, CMT (Canada) and now OWN (Canada), which launched in March of 2011.
W Network
WHAT IT'S LOOKING FOR:
For W Network, Bianchi says that there is a shift to reality and entertainment, away from lifestyle and informative programming. "Instead of experts we're looking for personalities – be [they] people with [an] existing profile, larger than life personalities or [people with] a passion for something that exaggerates their character, which we're calling 'passionate fanatics.'"
She says W is not looking for specific genres and is instead building a commissioning slate of "unscripted comedies and dramas," under the umbrellas of home, work and play. Examples of titles under those categories include Love It or List It, Cupcake Girls and Come Dine with Me Canada. Currently she is looking for five to seven more series to round out the coming season.
OWN Canada
WHAT IT'S LOOKING FOR:
For new network OWN Canada, Bianchi says, "In general we remain primarily responsive to the performance of the U.S. output and in this first year are looking to do three to five series of eight to 10 episodes each." She says OWN Canada is currently staying away from dark or heavy programming and has been exploring programs dealing with money and finance, and health and weight loss, as well as community and family. The net has also greenlit its first two series for an early 2012 start.
Million Dollar Neighborhood is a large scale social experiment, while in the other, Vancouver business owners hope to invigorate Canada's poorest postal code, the downtown east side.
HOW TO PITCH:
There's a new online submission process for all Corus networks. Details can be found at www.corusoriginalprogramming.com/factual.aspx, and producers should submit to Danielle Berger, unscripted original production coordinator (unscriptedoriginals@corusent.com). Bianchi also advises a maximum of five pitches per meeting and if you're pitching talent, bring video and not the talent themselves.
WHAT IT PAYS:
The average license fee is CDN$60,000-$90,000 per half hour.
WHERE TO FIND HER:
Realscreen Summit, Banff World Media Festival.
Discovery Channel Canada – Ann Harbron, director of commissioning and production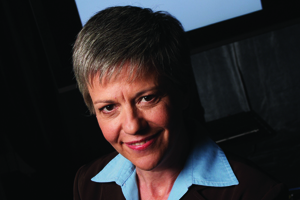 WHAT SHE'S LOOKING FOR:
Harbron advises potential pitchers to take a two-pronged approach to bringing projects to the network, a joint venture between Canada's Bell Media and Discovery Communications. "First, be familiar with our core mandate," she says. "We are seeking dynamic series and specials in the science, technology and adventure space."
Second, know its audience. She cites Licence to Drill as an example of a type of programming Discovery Canada viewers gravitate towards: "Great stories with compelling characters, locations and peril." She also says viewers are looking for "the wow with the how," as typified by the CGI doc Last Day of the Dinosaurs, and that the net's programming is intended to entertain while educating.
"The best element is to be as curious about the world and how it works as our viewers are," she says. Series can start at 6-8 x 60-minute episodes, or 8-13 30-minute eps, and the net is always on the hunt for "audacious, landmark" 120-minute specials for its 'Discovery Presents' slot.
The net's audience is in the 18-49 age demo, skewing 60% male. The common thread through its range of programming, Harbron says, is "a tone of smarts, confidence and curiosity."
WHAT SHE'S NOT LOOKING FOR:
"Don't pitch topics, thoughts or profiles," she warns. "Don't pitch shows we already have on air. Don't pitch a noisy concept with a hollow core." As for subject matter, sports, medicine, politics or biographies don't work for the net.
HOW TO PITCH:
All pitches should be sent to Heather Williamson, manager of development, Discovery Networks, via Heather.Williamson@bellmedia.ca. Harbron says a two-to-five page treatment with a clear focus works best: "What is the story, who is in it, how many episodes, where is it set and why will our audience want to watch it?" should be the questions your pitch will answer.
Character-driven pitches should include a demo with the proposed leads. More information on the process can be found at www.discoverychannel.ca/Article.aspx?aid=13726.
Knowledge – Murray Battle, director for independent production and presentation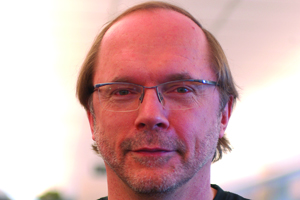 WHAT HE'S LOOKING FOR:
Knowledge is British Columbia's 24-hour arts and culture network and public educational broadcaster. Documentary strands include 'Storyville,' inspired by the BBC strand of the same name.
It is a two-hour slot which accommodates feature and one-hour programming, and is – according to Knowledge's producers portal, www.knowledge.ca/producers – "the place to see character-driven creative documentaries on cultural, social and political issues from home and around the world."
Other strands include 'Masters,' a one-hour doc slot that airs profiles and portraits on masters of the arts from various disciplines; 'East is East,' a one-hour slot focusing on the Asia-Pacific region; 'Radio City,' which includes one-hour, feature-length and mini-series projects geared towards opera, the symphony and ballet; and 'Route 66,' a home for classic doc features billed by Knowledge as "a road trip through the last 40 years of celluloid reality."
'Storyville' is the sole strand that Knowledge commissions for, with the rest being filled by acquisitions. Across the board, Battle says the priority is in finding "strong stories that will engage a BC audience. We're an arts and culture network so we're also looking for arts docs that are more than a biopic or process film and enter the realm of social issue."
HOW TO PITCH:
Knowledge will accept proposals from independent producers from across Canada, but preference will be given to those from British Columbia. Proposals also must come from an incorporated company. Inter-provincial coproductions are welcome, as are international treaty copros.
Note that with treaty projects, ownership needs to be with the Canadian coproducer. Commissioned programs must be able to be certified as 100% Canadian productions or international treaty coproductions. Email producers@knowledge.ca to get the ball rolling. Note that proposal materials will not be returned. Allow six to eight weeks for a response.
Shaw Media – Christine Shipton, VP of original content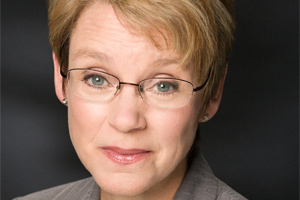 A BIT OF BACKGROUND:
Canada's Shaw Media owns conventional broadcaster Global Television as well as 18 specialty channels including HGTV Canada, Food Network Canada and History Television. In January of 2011, Christine Shipton, previously senior VP of drama and factual content, had her duties expanded to the commissioning of original content across the board at Shaw.
Global Television
WHAT IT'S LOOKING FOR:
Global Television commissions hour-long documentary series and formatted reality programming for adults 25 to 54. Previously, the channel had opportunities for docs via its character-driven doc strand 'Global Currents' but now that strand has morphed into 'Sub Cultures.'
The strand needs one-offs concerning different subcultures that exist in Canada. "It's a really nice opportunity for documentary makers in Canada to come and pitch us a one-off," says Shipton. "So much of what we're working for is series on the factual side so this will be a nice opportunity." They are taking pitches until the fall of 2011, ahead of the strand's launch next year. Global is also interested in broad appeal formats, such as Canada Sings.
History Television
WHAT IT'S LOOKING FOR:
Shipton and team look to commission six -to 13-episode factual series, either half-hours or 60 minutes. Aimed at adults 25 to 54, the net covers archaeology, ancient history, war and conflict, the history of science and technology, and innovative social history.
The net is on the hunt for relevant, newsworthy stories, told in a hands-on, active style, with high-quality, CGI-driven series also of interest. History Television does not commission linear recounting of history and "stock and talk"-style programs, and also isn't looking for biographies, or histories of sports, arts, and music.
HOW TO PITCH:
Email pitches are the norm for submissions, and can be sent to patricia.digiovanni@shawmedia.ca. DiGiovanni handles factual series and one-off documentaries and reality series. She advises that it is essential to have tape if you're pitching talent, and "we will get back to you regardless of whether we are moving forward or not with a show, so please don't bombard us with follow-up emails."
TVTropolis
WHAT IT'S LOOKING FOR:
This specialty channel looks for inter-generational documentary series, fun reality shows and competition formats. For it, Shipton commissions half-hour and one-hour 13-part factual and doc series.
HOW TO PITCH:
Again, email pitches are the norm for submissions, and can be sent to patricia.digiovanni@shawmedia.ca.
Food Network
WHAT IT'S LOOKING FOR:
Food Network Canada's commissioning strategy is entertaining, primetime formats that have multiple season potential for an adult 25-54 demo. Series volumes can range from six to 26, half-hour to one-hour eps. Dynamic hosts and characters, and new formats are current priorities.
WHAT IT'S NOT LOOKING FOR:
Don't pitch instructional cooking shows, travelogs, wine/drink series, celebrity-oriented projects, docu-soaps, kids working with food or overtly health-related food shows.
HGTV
WHAT IT'S LOOKING FOR:
HGTV commissions half-hour and one-hour, six to 26-episode, home-related lifestyle series. The current strategy focuses on entertaining, highly-formatted, repeatable primetime programming. Come to the table with a dynamic host, compelling characters and fresh faces. Shipton and team are also looking for new formats that stretch the audience and potentially get new viewers to HGTV.
Slice
WHAT IT'S LOOKING FOR:
The focus is on what women want to talk about at this lifestyle network. It's looking for entertaining, dramatic, emotional and sometimes hard-hitting programming that connects with adults 25-54. Slice commissions half-hour and one-hour, six to 26-episode series on topics such as relationships, finance, dating, and fashion.
HOW TO PITCH:
Submissions for the lifestyle-oriented nets can be sent to Brynn Tschirhart via brynn.tschirhart@shawmedia.ca.
---
This Canadian commissioners section features in the full 2011 print edition of Radarscreen (pictured below), which features interviews with more than 45 non-fiction commissioners – and which realscreen subscribers have already have received. Interested in becoming a subscriber? Click here for more details.