With MIPCOM underway, realscreen's Global Pitch Guide turns the spotlight to Europe, with commissioning editors for networks including Denmark's DRTV, Germany's ZDF/ARTE and ProSiebenSat.1, and Austria's ORF all weighing in on the best ways to approach them.
In case you missed them, be sure to check out Radarscreen's previously published guides for approaching U.S. networks (part one and part two), Canadian networks and UK networks.
DRTV (Denmark) – Mette Hoffmann Meyer, head of documentaries and coproductions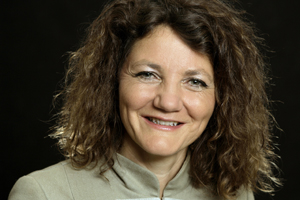 WHAT SHE'S LOOKING FOR:
DRTV is Denmark's main public service broadcaster, and Hoffmann Meyer buys factual programming for all four of its channels: DR 1, DR 2, DR K, and the soon-to-rebrand DR HD. "In addition, I do maybe 15 or 20 international coproductions a year, and I commission all the Danish films for DR 2," she says.
For flagship channel DR 1, which gets a 25% audience share, she is looking for hour-long, populist programs which can reach a broad audience. "We have a weekly current affairs strand which we buy and commission for," she says, "and we have a lot of human interest stories. We also air Jamie Oliver, Blood Sweat and T-Shirts and those kinds of shows, and natural history titles like Frozen Planet."
Hoffmann Meyer programs about 250 hours a year for DR 2. The channel has a weekly feature doc strand called 'Dokumania' which plays at 9 p.m. Tuesdays, and a weekly current affairs strand called 'DR2 Global,' which airs at 11 p.m. on Wednesdays.
"We have a daily history strand, weekly science, and we have a weekly theme evening on Saturday night where we often buy a single documentary," she adds. "We also do complete purchase theme evenings, where we can find two or three stories that go together."
Elsewhere, DRK consists of "about 95% acquired content on history and culture," with topics covered by the channel including contemporary art, classical art, architecture, European history and biographies. Finally, on DR HD, Hoffmann Meyer is looking for series and one-offs that primarily target a younger audience.
The net needs 'workumentaries' (such as Ice Road Truckers or License to Drill), science and technology programs, adventure programming and extreme sports content. It is not looking for reality, crime, entertainment, food or celebrity programming, and all titles must be in HD.
WHERE DRTV INVESTS:
Most of the Danish films Hoffmann orders tend to be 100% commissions, "because nobody listens to this odd language of ours," she jokes. However, she also commissions and invests in roughly 15 foreign films a year.
"I tend to try and commission films from countries where they don't have much support, because the English films will always be made anyway if they're good – they'll be funded by Channel 4, the BBC and others," she says. "I always have two or three Chinese films in the pack, some South American films, a few African films, and now the Middle East as well – perhaps three or four films from places like Egypt and Yemen."
WHERE TO FIND HER:
Hoffmann Meyer is a regular attendee of most of the year's key forum-style events and usually attends Sunny Side of the Doc, Sheffield Doc/Fest, IDFA, MIPCOM, MIPDOC, Hot Docs, Sundance Film Festival and Independent Film Week. She and her team can also be reached directly via email:
Mette Hoffmann Meyer, head of documentaries: meho@dr.dk; Anders Bruus, acquisition executive: andb@dr.dk; Stine Preem, acquisition executive (main contact for DR K and DR HD): stpr@dr.dk.
ProSiebenSat.1 (Germany) – Thomas von Hennett, VP of international coproduction and documentaries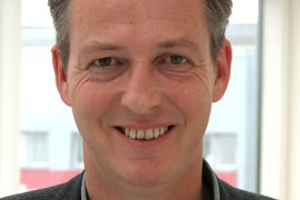 WHAT HE'S LOOKING FOR:
For documentary programming, von Hennett's department covers acquisitions for all four channels under the ProSiebenSat.1 TV Deutschland umbrella. Sat.1, ProSieben, kabel eins and sixx. Sat. 1, kabel eins and ProSieben each air up to four hours of original documentary programming per year, while sixx, the female-skewing channel, airs between 10 and 30 hours of acquisition-only doc and factual programming.
Breaking things down by demographic, Sat.1′s target audience is 30-49 years old, slightly female-skewing and with the highest percentage of original German programming. What works best for it are docs that can serve as companion pieces for fiction events.
ProSieben skews slightly male with a target audience in the 14- to 29-plus range. It is home to many young-skewing U.S. fiction series, so von Hennett says top-end, stand-alone, 90-minute drama-docs or companion pieces for fiction events work best.
Kabel eins' target audience is in the 30-49 range, and skews slightly male. It airs U.S. films and series from the 1990s and early 2000s, as well as reality and factual entertainment formats. Lastly, for sixx, the mostly female audience is in the 14-49 age range, and lifestyle docs and factual entertainment connects most with its audience.
Across the board, von Hennett says presenter-led docs, "classic" docs with a mix of archive and experts, biographies, and military subject matter don't work well. Sat.1, ProSieben and kabel eins each occasionally deal in one-offs, while for sixx, series volumes range from 10-20 episodes per season.
HOW TO PITCH:
Send short outlines, ratings and performance information if applicable, and details about budget and any potential or existing copro partners. Tape is useful but not a necessity. The contact for the four channels is commissioning executive Oliver Kaspar, who can be reached at oliver.kaspar@prosiebensat1.com.
WHERE TO FIND HIM:
Find von Hennett and team at MIPDOC/MIPTV, MIPCOM, Sunny Side of the Doc, the Banff World Media Festival, and World Congress of Science & Factual Producers.
ZDF/ARTE (Germany) – Susanne Mertens, commissioning editor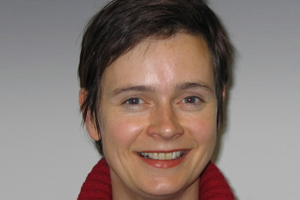 A BIT OF BACKGROUND:
Mertens is part of the factual commissioning team for the German side of ZDF/ARTE, which recently restructured, working under Martin Pieper. She commissions across a broad range of genres, including society, history, culture and wildlife.
WHAT SHE'S LOOKING FOR:
"The programs we are looking for have to fit in our strands, so for example, the history strand for history docs," says Mertens, "Good investigative documentaries are difficult to find – there aren't that many on the market." With the latter, she adds that ZDF/ARTE recently had success with a documentary looking at poisons in pesticides. "Those kinds of things can have huge success," she says.
WHAT SHE ISN'T LOOKING FOR:
"Our department isn't looking for any more music docs," Mertens says. "That has fallen under another department now, called 'theatre and music,' which I'm a bit sad about, because there were some quite interesting music stories."
HOW MUCH SHE PAYS:
For a 90-minute coproduction, she will invest roughly €10,000 (US$14,000). "Sometimes it is a bit less or a bit more, depending on whether they need more or if it's a ZDF initiative," Mertens says. "If we come into a coproduction quite late, then the budget isn't as much. When we are the initiators and it's mainly our money, then we'll put [in] some more."
HOW TO PITCH:
In terms of pitching, Mertens likes to have a raw idea of the project to immediately weigh up its suitability. "Then I can immediately say, for example, 'No, we just had a theme night about Sudan, so right now it's not the moment,'" she explains. "After this I need a synopsis, and it's always good to have a trailer, or a former documentary, so that I can see how this person works." Mertens is reachable by email at Mertens.S@zdf.de.
Discovery Networks Western Europe – Sarah Thornton, head of production and development for lifestyle and entertainment, Europe (left); and Elizabeth McIntyre, head of production and development for factual, Western Europe.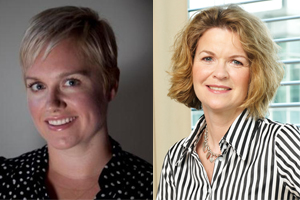 WHAT THEY'RE LOOKING FOR:
Besides two Discovery UK networks, Discovery Real Time and DMAX, Sarah Thornton is also a main point of contact for European regional producers for TLC International. Launching in Norway in March 2010, the brand now extends to 35 countries and territories across Europe and Asia-Pacific. The channel skews female in the 25-54 age demo with a core viewer age of 35.
Thornton advises that when pitching to TLC International, "think of formats that can easily be adapted to multiple markets, characters and talent that will appeal to viewers worldwide, real people with extraordinary stories, exclusive celebrity access stories, and tabloid one-offs that could spin off to series [with] unique access."
McIntyre, the main point of contact for regional producers in terms of factual, says Discovery Channel across Western Europe is, like its namesake in North America and other global territories, male-skewed but co-viewing. Key genres include expedition, survival, "turbo" (dealing with machinery), engineering, popular science, and history. "Our viewers enjoy smart, witty, adventurous programming, with new information to take away, and watching key talent," she says.
"We are looking for formats, talent and ideas for returnable series that can play in multiple markets; ideas for character-led narratives for returnable series; [and] characters and presenters with international appeal," she adds. "There is always a place for one-off specials, if there is a clear reason to commission, such as unique access for a press-worthy story. There are also opportunities for local commissions as well."
HOW TO PITCH:
All producers are encouraged to submit production ideas through Discovery's Producers Portal, at https://producers.discovery.com. The resource is regularly monitored by Discovery programming and development teams from around the world. For lifestyle content, regional producers can also send an email to Thornton (sarah_thornton@discovery-europe.com) or development producer Jules Brown (jules_brown-cw@discovery-europe.com).
"It's always great when producers bring their ideas to us first," says Thornton. "Tapes always help but aren't essential. Brief outlines are best." For factual content, besides the Producers Portal, regional producers can also send emails to McIntyre (elizabeth_mcintyre@discovery-europe.com) with ideas, or to factual development producer Catherine Ball (Catherine_Ball@discovery-europe.com) for a commissions brief.
McIntyre advises producers to send at least "a one-page treatment with a clear description of what the series is about, main format points and key talent." As for new talent, "a tape is a must-have – but this can be as basic as a couple of minutes filmed on a mobile phone, or a recording of a Skype conversation in order to get a better sense of the character(s)."
As for any other tips, McIntyre offers the following: "Tell me what the idea is about and its narrative, not just the subject. Clarify the USPs. Come to me first." Thornton advises producers not to "kill us with the detail or over-think ideas – top-line is the best starting point."
Also, don't pitch things already on TV unless there's a unique spin to the idea and don't pitch ideas that have already been rejected in the U.S. And if something has already been rejected by her team, don't argue for it, as there is normally a good reason for the rejection.
WHERE TO FIND THEM:
Thornton attends the Realscreen Factual Entertainment Forum, the MIP markets, the Edinburgh International Television Festival and The Fringe. McIntyre attends Sheffield Doc/Fest, Edinburgh and the MIPs.
France 2 (France) – Fabrice Puchault, head of France 2′s documentary department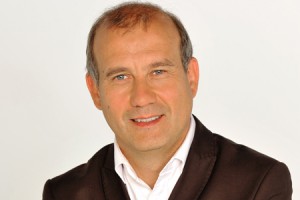 WHAT HE'S LOOKING FOR:
Public broadcaster France 2 is the country's second largest channel and the leading channel for broadcaster France Télévisions Group. Documentaries play an important role for the network, and are presented in three different strands – primetime specials, 'Infrarouge' (Infrared) and 'Grandeurs Nature' (Nature up-close).
The network aims to take eight or nine primetime specials a year, as either 90-minute one-offs or series ranging from two- to-six 60-minute parts. "We are looking for strong, popular stories for a family audience, and TV events," says Puchault. "Subjects should immediately 'ring a bell' with the audience." Among the genres targeted are science, history, drama docs, and archive pieces (like Apocalypse, which the channel had great success with).
The 'Infrarouge' strand, meanwhile, plays weekly on Thursdays at 11 p.m., airing hour-long one-offs or series consisting of three parts, maximum. It focuses on current affairs, social issues and contemporary history. Finally, 'Grandeurs Nature' airs Sundays at 4:30 p.m., consisting of hour-long one-offs or series that are 4 x 60 minutes, max. The strand seeks blue-chip specials suitable for family viewing.
HOW TO PITCH:
Puchault says there are no fixed rules when it comes to pitching, adding that treatments can range from two pages to 15 (although a single page "is never enough").
"A pitch should give the story, the angle, the narrative structure… a tape could be a plus, but not necessarily," says Puchault. "Bios and track records of producers and directors are a must have, and sending a previous film that you have done is a good idea."
Pitches should come by email, and preferably from a production company.  "We are also looking for signature docs that could fit our strands," he explains, "But don't tell us that the program you pitch is the 'ultimate,' or the 'final,' and don't make a lecture about a topic.
"Tell us a story," he continues. "Of course the program should be of interest for a French audience, although that doesn't mean it has to be a French subject or have French characters in it. A good fit for us would be major subjects told through intimate points of view. Intimacy, access and emotion are necessary ingredients whatever the subjects are."
Puchault adds that projects "should strongly involve the viewer, immerse him in a sometimes harsh reality, and keep a strong and solid storyline. Innovation, new insights, and new ways of storytelling are most welcome."
He is not looking for young male-oriented programs, and does not want reality TV programming for these strands. A guide for producers (in French) can be found at //www.francetelevisions.fr/guide-des-producteurs.
For history titles, contact the deputy head of the documentary department Barbara Hurel (barbara.hurel@francetv.fr), while for science programs and the 'Grandeurs Nature' strand, contact Caroline Glorion (caroline.glorion@francetv.fr).
For the 'Infrarouge' strand, contact Daniele Bénichou (daniele.benichou@francetv.fr) or Anne Roucan (anne.roucan@francetv.fr). Puchault can be reached directly at fabrice.puchault@francetv.fr
MONEY TALK:
"The minimum for an acquisition is €15,000 [US$21,000]," says Puchault, "But there is no pricing range per hour. It always depends on the project and on our editorial involvement in the project."
MARKETS:
Puchault and his fellow commissioners attend the Realscreen Summit, MIPTV, MIPCOM, Sunny Side of the Doc, IDFA, and the World Congress of Science and Factual Producers.
RAI (Italy) – Lorenzo Hendel, commissioning editor for DOC3
WHAT HE'S LOOKING FOR:
The DOC3 strand is primarily committed to "giving the audience information about the world, and increasing critical knowledge and the capacity to judge the world," according to its commissioning editor Lorenzo Hendel. "Our target is mainly educated people and intellectuals, but we constantly try to break these walls down and interest all people."
He adds that he is not looking for lighthearted, fluffy or entertainment-oriented docs. Recent successes for the strand have included Donor Unknown by Jerry Rottwell, China Blue by Micha X Peled, Street Babies by Koen Suidgeest, Muyeye by Juliane Biasi and Sergio Damiani, Hair India by Raffaele Brunetti and Marco Leopardi, and Il Lupo In Calzoncini Corti by Nadia Dalle Vedove and Lucia Stano.
MONEY TALK:
"We give €25,000 [US$36,000] for pre-sales and €15,000 [US$21,600] for acquisitions," says Hendel. "We don't take series, only one-offs."
HOW TO PITCH:
Hendel stresses that he wants information about the documentary – its style, characters and narrative structure – much more than information about the issue the doc covers.
"Sometimes I read proposals where it says everything about the issue, and then all it is says is, 'We are going to make a documentary about this issue,' without any details," he explains. "This is very frustrating."
Those pitching for DOC3 should contact Hendel directly (via l.hendel@rai.it), sending a synopsis and a link to a trailer. DVDs can be sent by mail to: Lorenzo Hendel, Room 130, RAI. Viale Mazzini 14, 00195 Rome, Italy.
There are no rules for the length of synopses, but Hendel suggests pitchers try to be succinct. "It is hard sometimes to read 20 pages for a project," he says. "For the trailer also there are no rules, but what we are mainly interested in are the main characters, since we mostly search for character-driven documentaries."
ORF's 'Universum' (Austria) – Andrew Solomon, head of natural history and science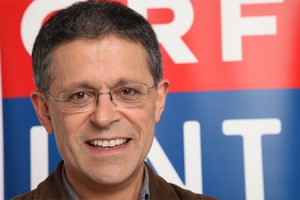 WHAT HE'S LOOKING FOR:
February of this year saw British native Andrew Solomon replacing long-serving commissioner Walter Koelher at Austrian public broadcaster ORF as head of the Universum slot, which airs wildlife, natural history and some science programming, following the departure of Koelher and his team last December.
"Universum has a family audience and a more mature demographic which appreciates and expects very high production values in blue chip, story-telling natural history, popular science and archaeology docs," Solomon explains. "Budgets range from €300,000 [US$430,000] per hour upwards. Universum works best with single hours or, rarely, limited series – up to five episodes."
Solomon says projects pitched should feature "high production values, fabulous pictures, strong storytelling, a touch of humor and an element of surprise, with something for viewers to take away." Docs should also be "challenging enough to make the audience feel [more] intelligent."
He is not on the hunt for reportage or magazine items, he says, adding that pitchers "should ensure that pitches describe the film, rather than the theme."
HOW TO PITCH:
Solomon says the first port of call should be to contact Birgit Weber, departmental assistant for Universum, via Birgit.weber@orf.at. Pitchers should send one-pagers or five- to six-page proposals, and Solomon says DVDs or downloadable trailers are welcome.
"The pitch does not have to come through [an] agent or lawyer, and [there is] no online pitching resource," he adds. "Please include a finance plan and existing broadcaster participation." One more tip from Solomon: "Check that [your] contact details are on the proposal!"
WHERE TO FIND HIM:
As for in-person at markets, Solomon says his key events are MIPTV, MIPCOM, Sunny Side of the Doc, Jackson Hole, Wildscreen and the World Congress of Science and Factual Producers (WCSFP).
---
This European commissioners section features in the full 2011 print edition of Radarscreen (pictured below), which features interviews with more than 45 non-fiction commissioners – and which realscreen subscribers have already have received. Interested in becoming a subscriber? Click here for more details.