Wondering what to expect from the Sundance Film Festival in 2012?
"If ever there was a year of the huge, comprehensive film on a given subject, this is it," says the festival's senior programmer David Courier (pictured above). "We've had years where there have been a lot more films about smaller, more intimate subjects, but this year, man, it's the year of the big, definitive film."
The 28th edition of the annual Utah event, which this year runs from January 19-29, received more than 1,700 doc submissions for 2012, of which just 37 have made the cut. Nevertheless, because Courier and his team screen so many docs at such a key time of year, they are able to get a feel for major trends.
"When we see four or five documentaries about the same topic, clearly that is in the zeitgeist," he explains, "but because we have to choose so few films, we always end up inevitably choosing the one that we think is the best. So although it doesn't end up being an actual trend in the festival, we're certainly aware of what is on people's minds."
Here, Courier picks five hot tickets screening in competition in the U.S. documentary category, each of which tackles a major issue in a big way.
The House I Live In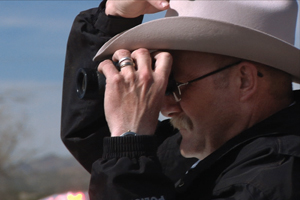 (director: Eugene Jarecki)
Jarecki's four-years-in-the-works epic offers a wide-ranging examination of America's war on drugs, covering an ambitious spectrum of interviewees, from lawyers and journalists to junkies and judges, in a bid to become the definitive U.S. film on the subject. If ever there was a hot doc ticket for Sundance 2012, this is it.
"This is one destined for history," says Courier. "I think it's his great masterwork, and one of the best documentaries I've ever seen in my life.
"It hits you both in the head and the heart – intellectually, the thesis of this film is absolutely brilliant, but the humanity of it is just gut-wrenching," he explains. "It engages your brain and moves you to tears at the same time. It also is not a doomsday film at all; it is filled with hope and it has so much impact for positive change."
The Queen of Versailles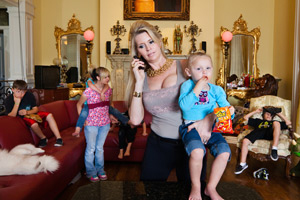 (director: Lauren Greenfield)
The opening day U.S. documentary follows a wealthy American couple whose plans to build a 90,000 sq. ft. palace are impacted by the economic crisis. "If there was ever a film that works on every level, this is it," says Courier.
"On a socioeconomic level, the filmmaker struck documentary gold. She went in to make one movie about the building of the largest house in America, and then the economic crisis happened, and her documentary took a turn she never expected."
Finding North
(directors: Lori Silverbush and Kristi Jacobson)
The hunger crisis in the U.S. forms the focus of Finding North, a documentary looking at the vast number of Americans who do not have enough to eat, despite the country's problems with obesity.
"It's shocking," says Courier. "One in six Americans does not have enough to eat. And people will find that hard to believe, but the film provides visual, tangible evidence that hunger and obesity go hand in hand.
"It's also an incredibly moving film because it unveils the human stories behind hunger in America. It's not just barraging us with statistics – there's a single mom who can't afford meals for her kid, and she's a remarkable character. It's another film that hits you in the gut and also in the head."
Escape Fire: The Fight To Rescue American Healthcare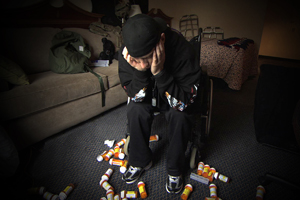 (directors: Matthew Heineman and Susan Froemke)
Heineman and Froemke's doc looks at America's healthcare crisis, and the forces attempting to keep the industry as a profit-driven system. Courier says his team "saw four or five films about the American healthcare system and what is wrong with it," of which four were quite good.
"And then this one came around," he says. "This film takes what is great about each of those other films and puts it all together into one movie, becoming the comprehensive, definitive film on American healthcare and what can be done to save it.
"It gets into the human stories behind it all, and the forces trying to maintain the status quo. I think Washington needs to see this film, desperately."
How to Survive a Plague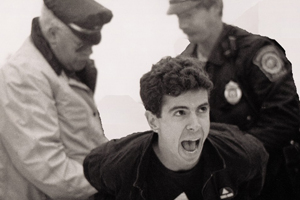 (director: David France)
France's emotional film tells the story of the intensive efforts by a group of mostly HIV-positive gay activists that helped turn AIDS from being a death sentence into a manageable condition. The doc was pitched to commissioners at last year's Hot Docs Forum in Toronto, where it was extremely well-received.
"The archival footage in this is just remarkable, but how David uses that archival footage is also pretty remarkable," says Courier. "He basically puts the viewer in the front seat of everything that is happening, so you feel like you're there.
"What you're left with is like a primer for activism today. If ever people want to learn how to do things, like the Occupy movement, this could be their primer.
"This is how to get things done when you really have to. And the film is incredibly moving, as you can imagine."
Sundance 2012 kicks off this Thursday (January 19) and runs until January 29. If you would like to submit news or arrange a meeting with realscreen at the festival, contact us here.