Acclaimed filmmaker Spike Lee (pictured) discusses the making of his Michael Jackson documentary Bad 25, which revisits the singer's landmark 1987 album and enjoyed its North American premiere at TIFF over the weekend.
When acclaimed filmmaker Spike Lee received a phone call from John Branca, co-executor of the Michael Jackson estate, asking him to create a documentary about the making of Jackson's seventh studio album, Lee's decision was immediate.
"I said it in a millisecond – yes, I'll do it," says Lee.
The filmmaker had a history with Jackson, having directed the music video for the late singer's 1996 single 'They Don't Care About Us,' and jumped at the chance to revisit a chapter in the artist's history.
"It was one of the greatest moments of my life working with Michael Jackson," Lee recalls, discussing his doc with realscreen and other press during a round-table interview in Toronto. "Michael was always at the vanguard of music, dance, fashion…"
Bad 25, which had its North American premiere at the Toronto International Film Festival on Saturday (September 15), looks at the recording process for Jackson's follow-up to Thriller, featuring interviews with choreographers, studio technicians, friends, collaborators, session musicians, confidants and modern-day artists, all of whom discuss the making of the Bad album or its impact on them.
A key focus of the film falls on Jackson's music videos – or as the artist called them, 'short films' – including Martin Scorsese's famous video for Bad's title track. In Bad 25, Scorsese revisits the making of the clip (pictured below), which introduced actor Wesley Snipes to the world, recalling the process a quarter of a century on with editor Thelma Schoonmaker.
"Michael put a great emphasis on his short films so I felt that should be a part of it," says Lee. "Not only just the stuff in the studio, but the visualizations of the songs. It was great. Scorsese and Thelma, they hadn't seen that footage in 25 years, they watched for the first time in a long time.
"I think it's evident that Bad was a reaction, to let the brothers and sisters know that he [Michael] was still down. It's not a coincidence that Wesley was discovered in that video, and that it's shot in Harlem, and that the video was based upon the shooting of Edmund Perry. All of that was not an accident."
The benefit of Lee's reputation helped bring major stars to the project, including musicians such as Kanye West (pictured below), Mariah Carey, Cee Lo Green, Justin Beiber and Sheryl Crow. However, the director said even the weight of his name couldn't ensure access to everyone he wanted to feature in the film.
"There were people who didn't want to do it," he says. "Spike Lee didn't mean s*** to them. Madonna was on tour, and Prince just didn't want to do it, period. I know Prince better than I know Michael Jackson, but he didn't want to be in it. They had a complicated relationship."
On the archival front, meanwhile, the fact that this was an authorized doc with Jackson's estate and Sony Music behind it, meant Lee was able to get "stuff that nobody had seen from the Michael Jackson archive." Among the highlights and discoveries for the filmmaker were "the alternate ending of the Bad short film [and] the video that Michael shot of Siedah [Garrett] re-singing and demoing 'Man in the Mirror'…
"I didn't know that there was this alternate ending for the Bad short film," he adds. "I didn't know the [meaning of the lyric] 'Annie are you okay?' I didn't know that they'd made 66 songs for the album!"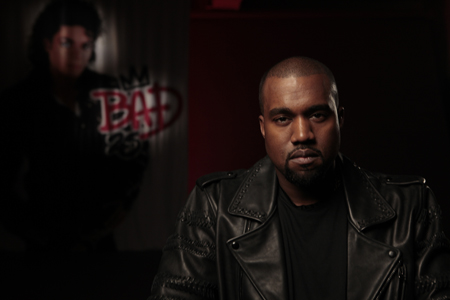 With a portfolio of docs including the Oscar-nominated 4 Little Girls, the Emmy- and Peabody-winning When the Levees Broke: A Requiem in Four Acts, and its follow-up If God Is Willing and da Creek Don't Rise, Lee is one of the most acclaimed black documentarians working today.
That said, he does not see a differentiation between fiction and non-fiction work: "No difference to me, it's all storytelling."
When asked to pick out other black directors working in the documentary realm whose work he admires, he immediately recommends director, editor and long-time collaborator Samuel D. Pollard, who directed PBS doc Slavery by Another Name and has overseen several specials for 'American Masters.'
"Sam Pollard was the editor on all those films – he edited 4 Little Girls, When the Levees Broke, If God's Willing… and he most recently edited the film that was in this festival about the Williams sisters, Venus and Serena, which is a great documentary film. He's one of the best."
Bad 25 has already been acquired for North American television, with broadcaster ABC picking it up to air on November 22 in the U.S. and Canada. The TV premiere comes after Sony Music releases a 25th anniversary edition of the Bad album tomorrow (September 18).
Nevertheless, Lee is not done with the film yet. "We're going to have another hour on the DVD – not a longer cut, but another hour of material," he explains, adding that while he feels privileged to have been tapped to make the film, his role is as documentary maker, and not a custodian for Jackson's legacy.
"Custodian? I'm not the custodian of Michael Jackson's legacy," he offers. "My job was to tell the story of the making and the creative process of this."
He also rejects suggestions that, as a famous figure, he could relate to what Jackson went through. "Nothing I went through compared to what Michael went through," he says. "I don't think I compare myself to him, nor would I want to. This is the thing my man, it's not about me – it's about Michael."
Check out a clip from Bad 25 below: