With MIPCOM now two weeks away, realscreen begins the roll-out of the 2012 Global Pitch Guide, starting with a look at how best to target seven leading Canadian commissioners.
Over the coming days, look out for further Pitch Guide installments dealing with commissioning editors and funding bodies in the UK, the U.S., Europe, Australia, Asia and Israel.
CBC 'DOC ZONE'
Michael Claydon, area executive producer, independent documentaries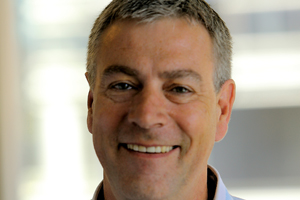 CONTACT INFO: cbc.ca/independentproducers/genres/doc_zone/
SIZZLE REEL NECESSARY: No.
TARGET DEMO/AUDIENCE: A general audience evenly split between men and women, well educated.
WHAT HE'S LOOKING FOR: 'Doc Zone,' hosted and narrated by Ann-Marie MacDonald, is CBC's flagship anthology documentary series, airing Thursday nights at 9 p.m. on CBC TV. It commissions approximately 13 one-hour documentaries from Canadian independent producers.
"As a rule, we are looking for one-off documentaries and we try to spread our commissions across all regions of the country," says Claydon. "As an anthology series, we tackle a broad range of subjects, but all of our stories must be viewer-centric. By that, I mean the stories must relate to our audience and the world they live in."
Some docs focus on family, relationships, the environment, technology and social trends, as well as water cooler topics and stories behind the headlines. Crime stories rate well, as do disaster stories.
"This past season, we did well with docs like Facebook Follies, which dealt with the crazy things and the trouble people get into with social media," he says. "We also did well with Apocalypse 2012, an end-of-the-world story, naturally!
"Our docs have high production values, are elegantly done and are entertaining as well as informative."
The strand doesn't run POV docs, biographies, or foreign affairs stories.
HOW TO PITCH: "In pitching 'Doc Zone,' we ask that producers be flexible and willing to work closely with us to get the pitch where we need it," says Claydon. "My pet peeve is a pitch that clearly is out of our strike zone, in that it doesn't reflect any understanding of our series. Thankfully, we don't get too many of those! We also don't mind considering an idea that has reached a full proposal stage, again because we usually work with the producers to shape the final proposal."
WHAT IT PAYS: Budgets vary widely, depending on the subject matter, but all 'Doc Zone' commissions utilize Canada Media Fund (CMF) funding, as well as other broadcast incentive funds such as Rogers or any regional funds. Claydon says his team also expects to see a producer investment or distribution advance in the budget. International coproductions are encouraged. A typical 'Doc Zone' budget is in the CDN$300,000 – $500,000 range.
Kelly Anderson
CBC FACTUAL ENTERTAINMENT
Jennifer Dettman, head of factual entertainment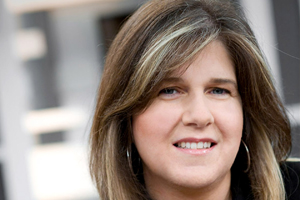 CONTACT INFO: Jessica Schmiedchen, manager of development, via factualpitch@cbc.ca.
TREATMENT OR TAPE? One- to two-pagers are fine; tape is good for character-driven projects.
WHAT NOT TO DO: Don't pitch something that's "too niche – that belongs on a specialty network."
WHAT SHE'S LOOKING FOR: "We plan to build on the success of our primetime programming strategy and continue to look for large-scale reality and live event programming such as music performance, talent, game, constructed reality and social experiment television shows," says Dettman, of the factual entertainment department at the Canadian Broadcasting Corporation. "In short – big, broad-based family entertainment with multi-platform possibilities."
As examples, she points to Over the Rainbow, a competition series that seeks to find the perfect Dorothy for the upcoming Andrew Lloyd Webber production of The Wizard of Oz. Business reality series click with Canadian audiences, as seen with the Ceeb's version of the hit format Dragon's Den, and the pubcaster is adding another one to the sked, with The Big Decision, in which business icons Jim Treliving and Arlene Dickinson assess two struggling companies and decide which one, if any, to help.
"We're also focused on reinventing performing arts programming, striving to broaden its appeal," she adds. "And we continue to look for low-cost additions to our daytime schedule."
As for volume, "We're looking for continuing and repeatable series. Eight to 10 episodes for hours; 10 to 13 episodes for half-hours." Producers should also take note of the network's multiplatform ambitions.
"As a modern public broadcaster, the need to engage with our audiences beyond the television show is so important," she says. "We look for programming that not only entertains audiences but also can unite them in a national conversation or collective experience. We don't just produce stand-alone shows anymore, we're creating entire experiences. For that reason we place a lot of emphasis on the second screen experience."
Dettman points to last spring's Canada's Smartest Person and the upcoming Over the Rainbow as examples of how the net aims to extend properties to multiple screens.
HOW TO PITCH: A signed submission release has to accompany each pitch and can be found at the department's independent producers' website, cbc.ca/independentproducers/genres/factual_entertainment
SIZZLE TIPS: "Short and snappy" wins for Dettman. "Don't feel like you have to tell us the entire story – that's what the one-pager is for. Make it entertaining and emotionally engaging."
Barry Walsh
CORUS ENTERTAINMENT
Vibika Bianchi, VP of original programming, lifestyle, reality, factual entertainment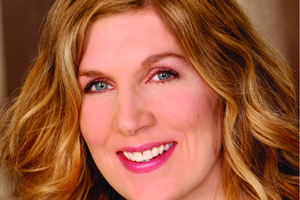 NETWORKS IN HER PURVIEW: W Network, Cosmo TV, kids net YTV, CMT Canada, OWN Canada, HBO Canada.
CONTACT INFO: unscriptedoriginals@corusent.com
TREATMENT OR TAPE: One-pagers and tape.
WHAT THEY'RE LOOKING FOR: For W, Bianchi's looking for a range of reality programming containing big characters, high stakes and drama with a touch of humor. Recent successes include Love It or List It, Property Brothers, Come Dine with Me and Undercover Boss Canada.
"Love It or List It and Property Brothers represent our home programming but we are always looking beyond the home, as evidenced with Undercover Boss, which has opened a whole new world for us," she says.
"We are exploring concepts that could work as companions to Undercover Boss Canada. At the same time we recently launched a hidden camera game show format, Deal with It, that we are also very excited about."
She's not in the market for weddings, relationships, fashion or beauty programming. For OWN Canada's second year, true crime doc series bring in viewers, as proven by the programs Devil You Know and Murder She Solved, both currently in third season production.
In addition, social experiment reality programming, such as Million Dollar Neighbourhood, has performed well for the network. "Now in our second year we have a better sense of what has worked for our audience and will continue on that path," says Bianchi. "We're not looking for anything too 'on the nose' for the OWN brand. There needs to be an element of the unexpected."
Both W and OWN Canada target women in the 25-54 age demo.
HOW TO PITCH: All pitches must be submitted via email, as Corus is no longer accepting mailed pitches. Corus Original Programming has a submissions website (corusoriginalprogramming.com) that has information for outside producers wishing to submit their proposals.
Original programming coordinator Danielle Berger handles all the new submissions that come in for the unscripted networks.
WHAT THEY PAY: From CDN$50,000 (US$49,700) per half-hour and up depending on the concept.
SIZZLE REEL TIPS: "The sizzle must sell the concept but it doesn't have to cost a lot. If your concept features specific talent, show us what they do, why they are the best choice."
KA
KNOWLEDGE
Murray Battle, director of independent production and presentation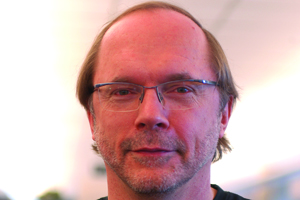 CONTACT INFO: Pitching guidelines can be found at knowledge.ca/producers
TREATMENT OR TAPE? Both.
INTERNATIONAL COPROS: Inter-provincial and international treaty copros are welcome, but for the latter, ownership needs to remain with the Canadian producer.
WHAT HE'S LOOKING FOR: Knowledge Network is British Columbia's 24-hour arts and culture network and public educational broadcaster. It commissions original docs for its flagship strand 'Storyville' – inspired by the BBC strand of the same name – a two-hour slot that accommodates both feature length and one-hour films.
Knowledge accepts proposals from producers across Canada but preference is given to producers from British Columbia, as well as pre-buy and acquired programming from around the world. Proposals must come from an incorporated company.
"Our priority is for filmmaker-driven creative documentaries that entertain, enlighten and challenge our viewers," says Battle. "We will consider arts documentaries if they go beyond the traditional biopic and reflect larger social themes. The priority is to find strong stories that will engage our audience and stand the test of time."
WHAT THEY PAY: The network's license fees are meant to represent only a portion of a total budget, according to the producer's portal. On first window commissions, Knowledge might invest up to CDN$60,000 in license fees and will negotiate a role in development and production. Second window is up to $10,000 for projects which have secured a lead broadcaster elsewhere in Canada.
Kevin Ritchie
SHAW MEDIA
Christine Shipton, VP of original content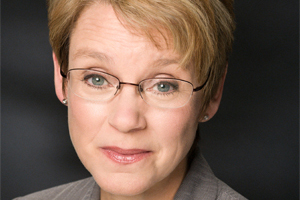 TARGET DEMOS: Target demo for Shaw's specialty audiences is 25-54 adults, and for Slice it's 25-54 women. For broadcast channel Global it's the 18-49 demo. "With Canadian programming we are looking at the whole 2+. We like to know how many Canadians across the board are watching us," says Shipton.
TAKES UNSOLICITED PITCHES? No.
CONTACT INFO: For lifestyle pitches, try Brynn Tschirhart at Brynn.Tschirhart@shawmedia.ca or Deirdre Finn at deirdre.fi nn@shawmedia.ca. For factual pitches, email Patricia DiGiovanni at patricia.digiovanni@shawmedia.ca.
BACKGROUND: Canada's Shaw Media owns traditional broadcaster Global Television and 18 specialty networks including HGTV Canada, Food Network Canada and Slice.
Its Lifestyle Original Content Group has a centralized process that receives pitches for consideration across all its lifestyle channels. "Specific coordinators handle the submissions, but I also say we have a lot of production executives and a show can come through any door of any production executive or coordinator and it doesn't hurt if you want to find your champion for your show," says Shipton.
"Although there are specific criteria for each channel, we want to focus on what are the strongest show ideas and then how we can adapt them to work on a specific channel rather than going from a more niche channel focused strategy," adds Emily Morgan, senior director of original lifestyle content.
Across the board, Shipton sums up what each of the Shaw nets are looking for: "Shows that draw big audiences. It sounds like a no brainer but we need to say that to producers often because it means that the ideas have to be broad enough for co-viewing.
"As we all know on the unscripted side, the amount of storytelling has become imperative. It isn't 'how-to,' it's not 'watch me do,' it's 'What is this story of the world that I'm in?'"
Its commissioners are usually on hand at the Realscreen Summit, Banff World Media Festival, and MIPCOM. Directors of original production Tanya Linton and Leslie Merklinger are also available to meet producers at Shaw's Toronto offices.
WHAT MAKES A SIZZLE REEL HOT: "We accept pitches in all forms but if it is a character-driven pitch, seeing that person on tape and hopefully interacting with others in their world is always compelling," says Morgan. "We've gotten a bit wary of the slick sizzle reel that is cut together to impress but the characters don't hold up when you watch an actual scene with them."
"If you're presenting characters, you want to make sure you've shown some vulnerability," adds Shipton. "Show them in their everyday life and then some quiet moments. It'll show a range of the person."
Emily Morgan, senior director of original lifestyle content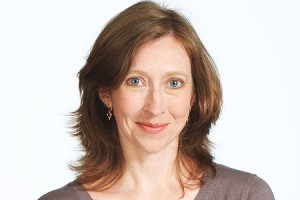 FOOD NETWORK CANADA: Food Network Canada commissions about 140 hours of original Canadian programming per year with a focus on big, primetime reality and competition shows such as recent hits Top Chef Canada, which is going into its third season, and Recipe To Riches, as well as host-driven fare such as You Gotta Eat Here.
Commissioners are generally looking for ongoing series rather than one-offs, and character-driven rather than instructional programs.
"We accept pitches in all forms but characters/hosts are very important, so even a short demo tape is very helpful," says Morgan. "Most orders are for 14 or 26 episodes. Because we do a lot of 30-minute shows, we try to commission with a delivery schedule that is very tight and will allow us to air two episodes back-to-back on a weekly basis. We are very open to coproduction."
GLOBAL: For factual content for Shaw's broadcast network, Shipton and her team commission docs from indie prodcos for the one-off documentary strand 'Close Up.' They look for films that fit the strand's tagline: "Hidden worlds, personal obsessions and things that drive us."
"They're unusual worlds that are right in our community," describes Shipton. On the entertainment side, Global's team looks for shows with a national appeal – either shows that take viewers across the country or characters that all Canadians will connect with. "It can't be too place-specific," she advises.
HGTV CANADA: Highly formatted, repeatable shows tend to work well on HGTV Canada, which skews about 60% female. The network commissions about 200 hours of original programming per year with an emphasis on home-centric shows, real estate and renovation.
Most orders are 14- to 26-episode, half-hour series, and the network regularly enters into copros with its U.S. Scripps-owned counterpart and broadcasters in the UK.
Recent hits include Massive Moves, House of Bryan and Income Property. "We are looking to expand the range of shows beyond what is traditionally associated with home and garden," says Morgan, pointing to recently green-lit series House Hazards, which humorously explores how things can go awry in the average person's home.
Host-driven shows such as Holmes Makes it Right starring reno-man-to-the-rescue Mike Holmes continue to do well on HGTV Canada. "We are all in the business of making shows to draw the biggest audiences possible and we don't want to exclude great ideas that might not immediately fit," she adds. "We're also trying to challenge producers to think beyond what has been seen as lifestyle programming in the past."
SLICE NETWORK: Relationship-focused series and unique family situations are big with Slice viewers. Top programs include My Teenage Wedding and Real Housewives of Vancouver, which was recently renewed for a second season.
The network will also jump into the high-concept format space when Big Brother Canada debuts in 2013. Recent commissions include bridal show Keasha's Perfect Dress and The Mistress, a series hosted by infidelity expert Sarah Symonds.
Shipton says Slice is looking to broaden its programming so that it's not so female-skewing. She cites Teen Weddings as a fitting example, more about family dynamics than nuptials, and the upcoming Big Brother Canada, which is "one of the broadest concepts you can do."
Slice commissions about 100 hours of original Canadian programs every year. Most orders are for 14 to 26 half-hour episodes.
KA/KR
VISION TV
Joan Jenkinson, VP of independent production & multi-faith content, Zoomermedia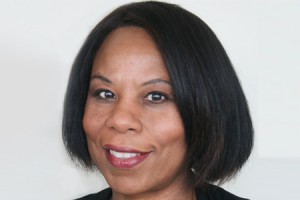 CONTACT INFO: proposals@zoomermedia.ca
TREATMENT OR TAPE: Both are welcome.
TARGET DEMO/AUDIENCE: 45+ (with the majority over 60).
WHAT SHE'S LOOKING FOR: Jenkinson is commissioning independent productions for three strands, and is looking for one-off and limited documentary series, half-hour supernatural and paranormal documentary series, and half-hour gospel music programs, all with religion at the core.
For the first strand, she's looking for religion as it intersects with science, archaeology, politics and world events, and cites as examples The Jesus Discovery, a doc on the earliest evidence of Jesus' resurrection after death; Temple Mount, a three-part series on the history and future of the Temple Mount in Jerusalem; and the three-part series The Church of Elvis, on how faith influenced the music icon, and how he inspired near religious adulation among his fans.
PITCHING TIPS: "Start by emailing a short paragraph, followed by a phone conversation. If there is interest submit a full proposal," she says. Proposals should include the region in which the producer's company is located, logline, synopsis, treatment, CVs of the creative team, a summary of the budget, and a release form, among other details outlined online at visiontv.ca/about-vision/producerguidelines
Also, "don't forget to identify upfront the genre, length and number of episodes."
WHAT THEY PAY: License fees range from CDN$20,000 to $45,000 per half-hour and $30,000 to $75,000 per hour.
HOW TO MAKE A SMOKING SIZZLE REEL: "Sizzle reels should be treated like mini-programs – with a beginning, middle and end. Only use clips that present subjects delivering the best possible performance."
KA