Realscreen continues the publication of its 2012 Global Pitch Guide by turning focus to the British Isles, with commissioners from networks including the BBC, Channel 4 and Channel 5 detailing their programming needs.
A+E NETWORKS UK
Koulla Anastasi, head of acquisitions and commissioning, Crime & Investigation UK/Bio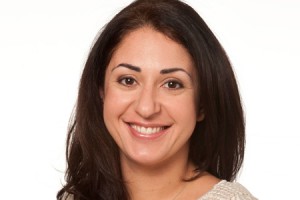 CONTACT EMAIL: Koulla.Anastasi@aetn.co.uk
TREATMENT OR TAPE: Treatment please, tape isn't necessary.
TARGET DEMO/AUDIENCE: For CI and BIO, 45+ female.
WHAT SHE'S LOOKING FOR: For Crime & Investigation (CI), Anastasi is constantly on the lookout for female-skewing true crime programming.
"Our audience is really loyal, so the expectation and pressure on fresh content is pretty high," she says. Programs must be on completed cases, since the network doesn't cover anything still going through the courts.
The initial composition needs to be strong, and it needs a really engaging series title. "Second to that, [it needs to be] an absolutely gripping story," she says. "I talk about crime drama a lot, but the twists and turns of the story, the cliffhangers [and] those mystery elements are ones we try to apply to our documentaries as well."
While much of the programming for the channel tends to come from North America and the UK, she's keen to acquire European crime stories for A+E Networks' European feed. "We're really on the lookout for producers and distribution companies to come to us with their local crime content," she offers. "That's one of our big priorities."
She mostly orders series, usually a six- to 10-episode run, while specials need to be well-known crime stories in order to stand out in the schedule. Anastasi cites Jupiter Entertainment's Snapped: Women Who Kill as a breakout hit.
As for Bio, it's primarily an acquisitions channel at the moment. A lot of content tends to come from the U.S. sister network, but original series A Gypsy Life for Me was its highest rated to date, and production has begun on season two.
PITCHING DON'TS: She isn't interested in very male-skewing programming, as well as "caught on camera" shows.
HOW TO PITCH: "We need a topline, and I'm happy to give feedback to a topline idea. Beyond that, a couple of pages and I don't need a huge PDF or anything like that."
WHAT THEY PAY: Commissioning starts at around the £35,000 (US$54,900) mark to about £50,000 per hour.
Kelly Anderson
BBC
Charlotte Moore, commissioning editor for documentaries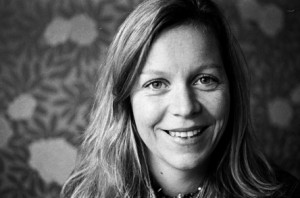 CONTACTS:
charlotte.moore@bbc.co.uk;
samantha.anstiss@bbc.co.uk (BBC1 & 2);
maxine.watson@bbc.co.uk (BBC1);
emma.willis@bbc.co.uk (BBC2 & 4);
clare.paterson1@bbc.co.uk (BBC4)
DON'T FORGET:  All pitches need to be logged onto the BBC's commissioning site: https://ssl.bbc.co.uk/ecommissioning/
WHAT SHE'S LOOKING FOR: Moore seeks out a broad range of documentary singles and series across all four BBC channels, "from observational to presenter-led, authored, director-led films and lightly formatted programs," she explains.
"Our focus is very much a British audience, so the majority of what I commission is domestic or exploring the world through the eyes of a British presenter, but there are exceptions if the subject feels universally relevant – for example Welcome to Lagos or Amish: A Secret Life."
Projects for the BBC should inform as well as entertain, she says. "I'm not looking for pure entertainment. I'm looking for original and innovative – not derivative – ideas underpinned with a strong sense of purpose; ideas that feel timely and relevant, that provoke our audience to challenge their prejudices and preconceptions, or inspire viewers to reappraise their views."
She adds that there is room for wit and humor (with titles such as The Tube), for hybrid forms (Volcano Live, The Secret History of Our Streets) and for very different types of programming.
"Although more traditional forms of documentary are at the heart of what we do, we are interested in innovating with form," she explains.
HOW TO PITCH: "Don't send me a long list of ideas, send one idea at a time and you're bound to get a quicker response," Moore offers. "Don't try to pitch an idea when all you're really pitching is access to someone or somewhere.
"I want to know why you want to make the film, what the film will be saying, why you think it feels timely and current, what your attitude or angle is on the subject and what the underlying purpose of the documentary would be," she adds.
"Do send taster tapes – they help bring the idea to life, show the tone and attitude of the film, and often cut through the vast quantities of paper proposals we receive."
As for the process, Moore says producers should email her or any member of the docs team via the addresses cited, with brief outlines within the body of the email and fuller proposals attached if available.
"But please also log all ideas on our online e-commissioning system as well to ensure your idea doesn't get lost in our overcrowded inboxes," she adds.
Adam Benzine
CHANNEL 4
Nick Mirsky, deputy head of factual (pictured below, left, with Lina Prestwood, right)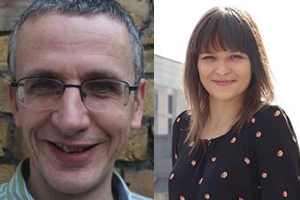 CONTACT:
For series:
Nick Mirsky (nmirsky@channel4.co.uk), assistant (hjlillis@channel4.co.uk);
and Mark Raphael (mraphael@channel4.co.uk), assistant (jhone@channel4.co.uk).
For 'Cutting Edge' and other singles:
Emma Cooper (ecooper@channel4.co.uk).
For 'True Stories'/ singles:
Anna Miralis (amiralis@channel4.co.uk).
For 'First Cut'/ singles:
Lina Prestwood (lprestwood@channel4.co.uk), assistants (jhone@channel4.co.uk, agrewal@channel4.co.uk)
WHAT HE'S LOOKING FOR: Mirsky says the C4 audience wants "wit, warmth, intelligence, immediacy, drama, realism – delivered in an entertaining and surprising way."
Mirsky says he'd like big series that reflect modern life and worlds in a warm, entertaining and engaging manner, such as Educating Essex, One Born Every Minute and 24 Hours in A&E. He's also on the lookout for what he dubs "talking point TV," or provocative and thought-provoking content with a point of view, such as Making Bradford British.
For the 11 p.m. slot, Mirsky is in need of edgy documentaries about popular life, such as Bouncers, while for the 'True Stories' strand, he wants "extraordinary and authored stories."
New directing talent is key for 'First Cut,' and dramatic and insightful documentaries about contemporary life are best for 'Cutting Edge.'
"Note that we do fund development for ideas that we think have potential. So companies can bring us ideas with a view to talking about a possible development phase," he adds.
PITCHING DON'TS: "It's not great when you feel people are only trying to second guess what they think you might [want]," he says. "It is really important that people who pitch believe in their projects."
Also, don't be too dogmatic and don't oversell. "Any program is going to be a bit of a journey from concept to execution," Mirsky offers. "Show that you are aware there may be adjustments on that road."
THE PAY SCALE: Pricing, of course, varies according to projects. 'First Cut' docs are commissioned at £100,000 (US$157,000) per episode. Other programs usually cost between £150,000-£180,000. Series volumes range from two episodes to 11.
SIZZLE REEL TIPS: Mirsky maintains that sizzles should feature characters, wit, humor, privileged access and "the promise of very watchable actuality."
KA
Anna Miralis, commissioning editor for 'True Stories'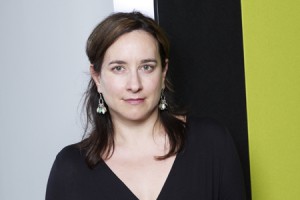 TARGET AUDIENCE: ABC1s and 18-34 year-olds. "Generally, heavy consumers of documentary," says Miralis.
WEBSITE: channel4.com/info/commissioning/4producers/documentaries
WHAT SHE'S LOOKING FOR: For the 'True Stories' strand, Miralis looks for 10 films a year. "I look for stand-out 'stranger than fiction' narratives and unique authored takes on hidden worlds and communities in Britain and abroad," she says.
"Generally a tabloid headline with a very authored take." The strand also airs a small number of theatrical docs. Recent projects include Gypsy Blood, My Social Network Stalker, Six Million Dollar Conman, Knockout Scousers, The Girl Who Became Three Boys and America's Animal Hoarder: Horror at the Zoo.
"The programs need to be singular, get noticed and feel very C4," she adds. While budgets vary, Miralis says the range can be "between £70,000-£200,000."
HOW TO PITCH: Send an email with a brief outline and sizzle if possible. Check the website address for more details. Be sure to watch some of the strand's recent titles to become familiar with the tone and type of films being commissioned.
AB/Barry Walsh
Jill Fullerton-Smith, commissioning editor for specialist factual (science)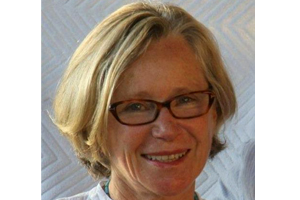 TARGET DEMO: ABC1
CONTACT: channel4.com/info/commissioning
TREATMENT OR TAPE: Two pages are enough; tape if main character or presenter is essential.
WHAT SHE'S LOOKING FOR: Fullerton-Smith says she's in need of "bold ideas about the science of our every day – programs that make the ordinary extraordinary."
Pitched projects can be on anything from the weather and food, to architecture and the home, or engineering and technology. Fullerton-Smith also lets on that she's always looking for "awkward, reputational ideas" such as Mummifying Alan.
The factual science programming also needs to be content-led with a new way of telling the science.
PITCHING "DON'TS": Don't pitch pseudo-science. Fullerton-Smith says the worst pitches she hears are in the vein of: "We are going to convince you homeopathy works."
THE PAY SCALE: C4′s specialist factual division has a large range, so she says there are many different tariffs, and it is always prepared to find money for big ideas with ambition.
KA
CHANNEL 5
Michelle Chappell, commissioning editor for news, current affairs and documentaries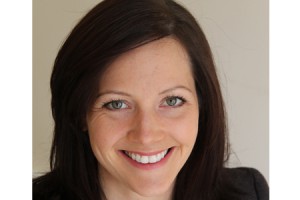 CONTACT: michelle.chappell@five.tv
TREATMENT OR TAPE: Treatment.
WHAT SHE'S LOOKING FOR: For peak time, she's on the lookout for strong and ambitious ob-docs, full of action and energy, such as Police Interceptors, Benidorm ER and World's Toughest Truckers.
She'd also like to add stand-out, attention-grabbing series, such as World's Scariest… to the schedule. "It's mainstream, attention-grabbing, knock-out subjects, presented in a really glossy way," she says.
Chappell says the Channel 5 audience doesn't require complicated or complex treatments of stories, and that programs need to be entertaining. "We're not finger-waggy or [here to] tell you what to do; we're not particularly good for you," she says.
If the program takes the viewer somewhere new in a "jaw-dropping" fashion, it's done its job. "The most important thing for us is quality. I think Channel 5 has traditionally been perceived as a 'down market' channel and we've suffered from that perception," says Chappell.
HOW TO PITCH: She suggests having a topline ready, and being able to tell her how the show is going to work. "Sometimes, if the idea isn't quite right but they're on to something, we'll have a follow up meeting," she says. "Sometimes, if the idea is good enough, then we'll ask to see a taster tape."
PITCHING DON'TS: Don't pitch sloppy seconds from other broadcasters. She doesn't want to find mention of another channel in pitching documents, or hear, "This has already been turned down by C4 and we think it'll be perfect for you."
"Always come to us first," she says. And don't bring reams of paper.
KA
SKY
Celia Taylor, head of factual and features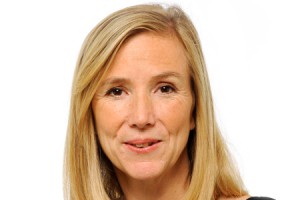 CONTACT:
Siobhan.Mulholland@bskyb.com,
Clare.Handford@bskyb.com
SERIES VOLUMES:  Hours (44 minutes), usually more than six episodes.
WHAT SHE'S LOOKING FOR: As head of factual and features, Taylor oversees unscripted content for the pay-TV network's portfolio of premium channels, which include Sky1, Sky Living, Sky Arts and Sky Atlantic.
For Sky1, she's commissioning a genre she dubs "funny factual," as seen in An Idiot Abroad, and low-cost access series. For Sky Atlantic, which recently announced plans for its 'Footprints' doc strand and a Nutopia-produced series on British history, she's after talent-fronted documentary series, and finds that smart and entertaining programs such as Networks of Power work well for the channel.
For Sky Arts, Taylor's in search of big multiplatform ideas. Lastly, for Sky Living, she'd like returnable formats and series ideas.
"We want broad but not bland. Populist, but not dumb. Glossy not grimy," Taylor says. "Ideas can be mainstream but they do need personality, emotion and a sense of spirit."
AUDIENCES: Taylor says Sky Living is aiming to skew younger, while the Sky Atlantic audience expects high quality intelligent programming. Sky1 features mainstream family viewing, and Sky Arts serves "passionate niche audiences," with content such as opera, but the aim is to grow and broaden that audience as well.
PITCHING DON'TS: Don't pitch one-offs, or ideas that aren't terrestrial in their scale or ambition.
SIZZLE REEL TIPS: "If it's a character based ob-doc, [tape] is the quickest way to get people to understand and love the idea," she says. For sizzle reels, she's expecting "something that makes me laugh, cry or go, 'Wow.'"
KA
UKTV
Shirani Sabaratnam, commissioning editor – lifestyle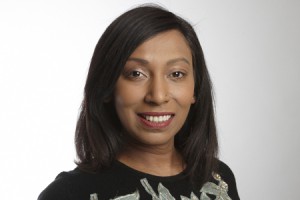 CONTACT INFO: uktv.co.uk/network/homepage/sid/9116/
TARGET DEMO/AUDIENCE: For Good Food, adults, 25-54; For Home, women, 35-54; For Yesterday, 45+
WHAT SHE'S LOOKING FOR: "Big talent passion projects that cut through our schedule" are tops for Sabaratnam, who adds that innovative projects with multi-platform elements are also appreciated. She maintains that UKTV is not looking for derivative or hybrid formats, and since repeatability is important for most of its channels, it's not looking for one-off events or live shows.
"Commissions need to stand out from our acquisitions; they need to be noisy, innovative and multi-platform," she says.
GOOD FOOD: For Good Food, the aim for primetime is to commission big name talent and channel-defining ideas, to build on hits like Monster Munchies and Choccywoccydoodah, while factual entertainment formats need to be loud and fun with a "wow" factor.
Brand-funded projects are welcome, as well as travelogs. They pay £40,000-£50,000 (US$62,800-$78,500) per hour, and £20,000-£25,000 per half hour.
HOME: The network is looking for series ideas for 2013, with volumes ranging from 15 or 20 x 30-minute episode orders or 10 x one-hour episodes. Shows should be self-contained, repeatable, and have 360-degree appeal.
Talent has to be known or credible, and the tone should be positive and aspirational. Areas the network would explore include ordinary people living in amazing homes, relocation specialists, and character-driven series, as well as established Home subject matter such as property funding, renovation, interior design, makeovers, reveals and transformations.
The network isn't interested in topical ideas tied to the property market, non-narrative property shows, gardening, antique-based shows or Come Dine with Me derivations. The channel pays £28,000 per 30-minute episode or £50,000 per one-hour.
YESTERDAY: UKTV's history channel Yesterday is on the lookout for documentary, factual formats and ob-docs on stories with a strong human dimension.
While the heart of the channel is docs focused on the 1940s, Yesterday is interested in stretching into new areas, such as antiques with a twist, engineering or invention under pressure, heritage and genealogy. It'd also like character-led ob-docs. Its peak time pays £70,000-£90,000 per hour.
WATCH: Finally, entertainment channel Watch is looking to capitalize on the success of its series featuring magician Dynamo (Magician Impossible), with non-magic focused programming that can also deliver genuine, warm and celebratory entertainment.
Watch is, however, also looking for other magic programming that will complement, rather than compete with, its Dynamo programming, as well as shows with extreme characters and visual spectacles. Watch tends to pay £80,000-£120,000 per hour.
PITCHING DON'TS: "Coming to pitching meetings totally unprepared" is a big turn-off. Sabaratnam advises to read the channel briefs as posted online and watch the channels to get their respective tones, styles and feels. "Have talent attached if possible," she adds.
SIZZLE REEL TIP: Sizzle reels need to capture the format and talent in five to 10 minutes. If it's an ob-doc idea, show your access to larger-than-life characters or to a community that is rarely seen on television. "Sizzle reels should totally encapsulate the tone, talent and access of the program or series that you envisage."
KA