Programming execs from National Geographic Channel, Oxygen, PBS's 'POV', Spike, Sundance Channel, TLC and more sound off on the content they're looking for in this second part of the realscreen 2012 Global Pitch Guide's look at U.S. networks. (Read part one here)
Missed the earlier installments? Check out the UK networks here, and the Canadian networks here.
NATIONAL GEOGRAPHIC CHANNEL
Alan Eyres, SVP of programming and development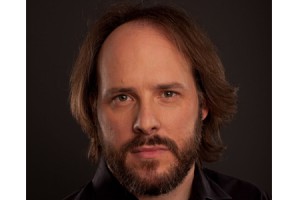 WEBSITE: ngcideas.com
SERIES VOLUMES: "We order hours and half-hours from one-16. Six- to eight hour orders are most common."
TARGET DEMO: 60% male, "so male-skewing programs are a definite focus for us."
WHAT HE'S LOOKING FOR: LA-based Eyres says that NGC is expanding its reach when it comes to its approach to factual content. "We are growing quickly in two areas – gritty character-driven programming such as Wicked Tuna, and 'American Outlier' programming that presents unique worlds, cultures and people that are surprisingly relatable, such as our number one series Doomsday Preppers, American Colony: Meet the Hutterites and Amish: Out of Order," he offers. It's all part of a move towards what he calls "more contemporary storytelling methods and focusing on captivating and recurring characters in a dramatic style.
"Non-fiction for us covers a wide spectrum," he says. "We are making bigger, bolder bets on new programming and balancing authenticity with entertainment for a primarily male audience."
HOW TO PITCH: Producers should check the global "Ideas" website dedicated to pitches. Also, Eyres says interested parties should take note that NGC now has development reps in New York, LA, Washington DC and London, "so we are situated as a global team ready to hear any pitch."
He adds that loglines are "a great place to start and gauge interest," and that tape should accompany any pitch reliant on characters. "We don't want price point to be a deterrent on pitches – we will look at anything, and our programming slate is varied from US$150,000-$400,000 an hour," he adds.
As for what not to do, Eyres advises that producers keep an open mind when approaching NGC. "Don't predetermine what won't work for us," he says. "We want to look at a breadth and depth of fresh programming ideas from the most creative producers out there."
SIZZLE REEL TIPS: "The tape doesn't need to be expensive, but it needs to offer us fresh original worlds and give a clear insight into the characters."
Barry Walsh

NAT GEO WILD
Janet Han Vissering, SVP, development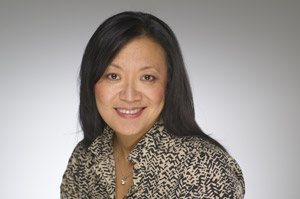 CONTACT: Development coordinator Joseph Bersack at jbersack@natgeotv.com.
TREATMENT OR TAPE: Male, 25-55 years old. "It's really important that we deliver shows that appeal to this demo."
TARGET DEMO: Tape is a must for any talent or host-related pitch. A one-pager "with enough details to set your project apart" suffices otherwise.
WHAT SHE'S LOOKING FOR: "Our shows are first and foremost entertaining," says Han Vissering about National Geographic Channel's sister net. "We also try and keep a positive and uplifting message." Successful series have included the anthology series World's Deadliest and World's Weirdest; Caught in the Act; The Incredible Dr. Pol; Fish Tank Kings; and The Dog Whisperer. Han Vissering says blue chip history specials also "continue to rate and define our network."
The pricing range for commissions starts in the US$200,000 per hour range "and goes up from there," she says, with series orders tackling a minimum of six episodes. The net airs hours and half-hours.
PITCHING DON'TS: Although the network is known as the more wildlife oriented of the Nat Geo Channel family, Han Vissering says that while producers should definitely be familiar with what it airs, they shouldn't come to the pitching table with preconceived notions. She maintains that it's a "big no-no when producers 'pre-edit' or assume what won't work for us because we carry the National Geographic brand.
"Let us make that editorial decision on what we can or can't air," she advises. "Bring us everything."
SIZZLE TIPS: "Make it concise, exciting, and definitely must see television," she counsels. "If you can't master this in the sizzle, the show won't happen."
BW
OXYGEN
Cori Abraham, SVP, development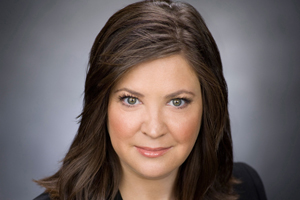 TREATMENT OR TAPE: Tape for docuseries.
TARGET DEMO: 25-35 years old, female.
BUDGETS: Can start in the US$300,000 range, with a higher end of upwards of $500,000.
WHAT SHE'S LOOKING FOR: The NBCUniversal cable network with the tagline of 'Live out loud' wants formatted series, docusoaps with large story arcs, and characters that are big, bold and unapologetic. The net aims to capture a female audience experiencing different stages within the 25-35 age span – transitional major life moments such as marriage, starting a family and beginning a career.
A recent example of what's worked for Oxygen is The Glee Project, a reality competition show created by Glee's Ryan Murphy. "We were able to take a very popular show in Glee and figure out what the reality version of that is, which was unique and it felt like you hadn't seen it before," says Abraham.
She tends to order six to eight hours for a freshman series.
SIZZLE REEL TIPS: Sizzles can be as brief as a minute and a half to three minutes to get your point across.
"It's great to see someone on camera being themselves in their own environment and it's probably a better way to assess whether they're going to be a good character for television than [having] them in an executive's office, feeling slightly nervous around a conference room table," she says. Tape doesn't have to be great quality, as they've bought shows based on Skype footage.
Kelly Anderson

PBS 'POV'
Simon Kilmurry, executive producer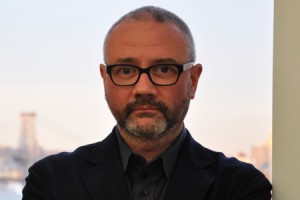 TREATMENT OR TAPE: Tape.
TARGET DEMO: The PBS footprint covers 115 million TV households and 'POV reaches roughly 97% of those viewers.
WHAT THEY'RE LOOKING FOR: Now in its 25th year, the PBS independent documentary strand programs around 14 to 16 documentaries a year that use a variety of styles – from personal essays and cinéma vérité to experimental and animation – to engage viewers around an issue through a strongly authored and character-driven approach.
Its basic license fee is US$30,000 per hour or $45,000 per feature acquisition. Copro funding ranges from $30,000-$70,000 with a high mark of $150,000. Run times are 51:25 and 81:25 minutes and varying lengths in between. It also accepts short films. Hopeful filmmakers are advised to log on to pbs.org/pov and peruse the strand's back catalog of more than 365 films to get a feel for programmers' tastes. "Always have some scenes for us to take a look at," says EP Simon Kilmurry. "Browse our submission guidelines and know that we cannot get involved at the development stage."
CONTACT INFO: Submit to the 'POV' Call for Entries (deadline is annually at the end of June) via pbs.org/pov/filmmakers. Out-of-cycle submissions should be sent to Andrew Catauro, coordinating producer at: 20 Jay Street, Suite 940 Brooklyn, NY 11201 or via acatauro@pov.org. Always include a DVD or link to scenes and a very brief description.
Kevin Ritchie
SCIENCE
Debbie Myers, general manager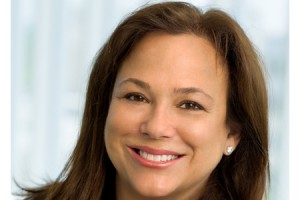 TARGET DEMO: 25-54, more male than female.
PITCHING "DON'TS": Stay away from "copycat formats from other networks" and "'old-fashioned' science shows."
WHAT SHE'S LOOKING FOR: "Our audience wants smart, lean-forward entertainment," says Myers of the Discovery net's programming mandate. "We are looking for something different and unique. Science loves programming where we are leading the genre or style of storytelling that is completely different from our competitors."
She's most interested in "something that investigates further the heart of the unknown or the mysteries of what is around us. We also appreciate having a sense of humor!" She's looking for programs that are "personal to the viewer and, most of all, passionate in their storytelling."
HOW TO PITCH: Contact her development team – Brad Kohlenstein, Brian Lavin and Julia Wagman – with an email detailing your credentials if you've not worked with them before, a logline, and casting ideas.
SIZZLE TIPS: Tell the story "in about three minutes or less," says Myers. "Also, don't bury the lead. What is the logline of your project? We want to understand in a sentence or two what that key concept is about." As for casting, Skype can work as well as a talent reel.
BW
SPIKE
Chris Rantamaki, vice president of original programming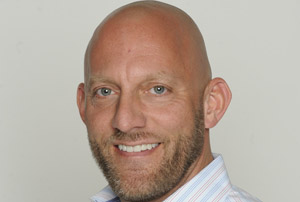 TARGET AUDIENCE: Men, co-viewing.
TAPE OR TREATMENT: Both.
WHAT HE'S LOOKING FOR: "Concepts that work best for us have big characters, clear stakes, lots of conflict and a strong hook that keeps the audience glued all the way to the end," says Rantamaki.
Shows currently working well for the Viacom net include the tattoo competition series, Ink Master, which is coming back for another season; Auction Hunters; and Bar Rescue.
HOW TO PITCH: Spike prefers producers to go through agents or attorneys to pitch them. Rantamaki and team also attend the Realscreen Summit and Realscreen West, and WestDoc.
PITCHING DONT'S: Don't bring leftovers. "Bring your ideas to us first because we move quickly," he cautions. "We have a focused, agile team and it's not uncommon to go from pitch to air in a matter of months."
SIZZLE REEL TIPS: Sizzles should clearly communicate the format of the show and allow the Spike execs to see the chemistry and range of the characters.
KA
STYLE NETWORK
Sarah Weidman, SVP, original programming & development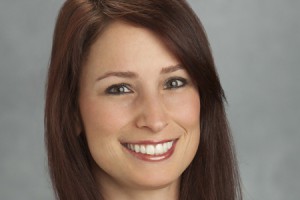 TARGET AUDIENCE: Women 18-49 with a sweet spot of 18-34.
TREATMENT OR TAPE: Tape if it's a docuseries based on talent.
WHAT SHE'S LOOKING FOR: The NBCU cable network programs for a handful of lifestyle subgenres – fashion, beauty, celeb style, stylish living (home, design, entertaining, food, travel) and "aspirational" lifestyle. Weidman says she's looking to develop both docuseries and formatted programming across those categories.
Shows that fit the bill include Jerseylicious, Big Rich Texas and an upcoming docuseries featuring fashion designer Betsey Johnson, as well as programs featuring strong women in a positive light. Audiences respond to loud, over-the-top characters that are comfortable with their own style.
HOW TO PITCH:  "Be prepared to explain what elements of the format distinguish your idea from similar formats already in the marketplace," Weidman says. Her development team handles incoming pitches.
SIZZLE REEL TIPS: Have a clear POV and showcase a unique editing style in the clip, prove the talent is a "one-of-a-kind, must-have" character, and tease Weidman and team enough to leave them wanting more.
KA
SUNDANCE CHANNEL
Marco Bresaz, VP, original programming and development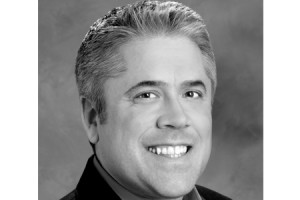 TAKES UNSOLICITED PITCHES: No.
TARGET DEMO: Adults 35-44, with a slight female skew.
TREATMENT OR TAPE: Both.
WHAT HE'S LOOKING FOR: The key elements of Sundance's creative filter include: The Pursuit of Living a True Life, Emotional Immersion, Authenticity and Social Conversation. "By 'Social Conversation,' we mean doing shows that are truly about something, shows that tap into larger issues we're all concerned with in an accessible and entertaining way," says Bresaz.
"Our audience is looking for television that engages and adds value to their lives," he adds. "They want to watch television that respects their intelligence while entertaining them."
HOW TO PITCH: Credited producers and/or their agents can contact Alex Schwarm, coordinator, original programming and development, via Alex.Schwarm@sundancechannel.com. "Each project is different, but we do prefer one sheets and tape," says Bresaz. "Tape is especially helpful for character-based projects."
THE RIGHT SIZZLE FOR SUNDANCE: "A great sizzle has great characters, takes you into a unique world or experience, and tells an interesting story while hitting the key points of our filter," he says. "A great sizzle stands out by surprising and being different than so much of the more predictable projects that come through our door."
BW
SYFY
Tim Krubsack, senior VP of alternative programming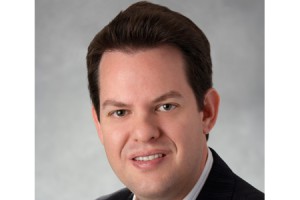 TREATMENT OR TAPE: "Paper is required for every project submitted, including a fully formulated breakdown and examples when appropriate. Tape is a must for character-driven projects."
TARGET DEMO: Skews 50-50 male-female, targets 18-49 demo.
TAKES UNSOLICITED PITCHES: No.
WHAT HE'S LOOKING FOR: "We are constantly looking for programming that helps our audience believe the unbelievable," says Krubsack. Innovative paranormal shows featuring characters that are skeptical, such as Ghost Hunters and Destination Truth, as well as programs featuring people who use creativity and imagination to bring extraordinary ideas to life, such as Face Off, work well for the net. Krubsack says Syfy is also keen on formats that put people through "an extreme ride" (Total Blackout) or that document extreme experiences (Paranormal Witness).
HOW TO PITCH: If Syfy doesn't already have a relationship with you, or if you don't have an agent, you can email Tori Socha (tori.socha@nbcuni.com), the director of alternative programming, for a submission release form before sending any materials. Socha will guide producers to the right person for their pitches.
PITCHING DON'TS: "As you can imagine, we've seen every ghost hunting group under the sun," he says, adding that unless your paranormal sleuths inhabit worlds different than the ones currently on air and use unique methodologies, it will be hard to put them on the channel.
VOLUME OF SERIES: Most commissioned series are six hour-long episodes, though he is open to 30-minute shows.
SIZZLE REEL TIPS: "A strong sense of characters and example storylines that you could see in series are a must," he says. "It's important to hit tone, as well. The sizzle reel needs to convince us that you can make the series, and please try to keep it under three minutes."
KA
TLC
Mariana Flynn, vice president of development
Amy Savitsky (pictured below), vice president of development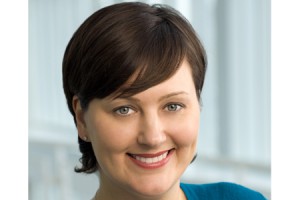 TARGET DEMO: Looking for general adult programming with a dual skew. The demo is primarily female 18-49 but the net can be watched by the entire family.
CONTACT: Submit via producers.discovery.com.
TREATMENT OR TAPE: Both.
WHAT THEY'RE LOOKING FOR: TLC is looking for series about fascinating families, extreme behaviors, larger-than-life characters or an insider's view of a hidden subculture. "Our brand transcends one specific genre," says Flynn. "That said, we are the leader in wedding programming and are always looking for new ways to share those stories. We like to be first to market and have a show that appeals to both male and female viewers."
The net recently greenlit a docuseries following baseball player Pete Rose and his fiancée, and is also set to air a show about the world's smallest siblings called Big Tiny, the real estate competition series Four Houses, a second season of American Gypsy Wedding, the one-hour competitive cheerleading special Cheer Perfection and specials based on reality series Virgin Diaries.
HOW TO PITCH: "Know what works for us, but don't just duplicate what we already have," says Flynn. "Be prepared and be able to back up the pitch but get to the point. Also, learn how to take a pass or a 'no,' and don't try to convince us we're wrong when that's the answer."
WHAT THEY PAY: "Everything is different," says Savitsky. "We can start with an airable pilot, we can order a limited series or we can go right into a full series order. The pricing, of course, changes based on the details of the show, but a general ballpark would be $300,000 an hour."
SIZZLE REEL TIPS: A good sizzle should grab the commissioners' attention within the first few minutes and leave them wanting more. "If it's a family or a strong character, show us a range of their lives, and convince us they're great on camera," explains Savitsky. "We need to know that there's potential for a lot more based on what's on that tape, so be smart and thorough."
KR
TRAVEL CHANNEL
Andy Singer, general manger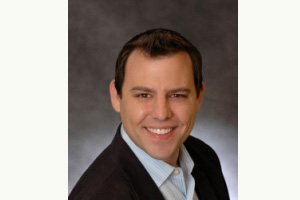 TREATMENT OR TAPE: "One-sheets are good, but tape really helps sell an idea and can cut through a lot of clutter and time."
TARGET DEMO: The network currently skews more male, but shows should appeal to both male and female viewers.
HOURS OR HALF-HOURS: "We will look at hours, but we're focusing mainly on half-hours."
WHAT HE'S LOOKING FOR: Singer says his programming mission is to establish Travel Channel as the pre-eminent travel brand on the media landscape and "re-imagine travel entertainment." He points to Hotel Impossible as a "perfect fit" for the net, as it "exposes viewers to the world of travel, has a credible host and expert in Anthony Melchiorri and is both highly entertaining and information-rich."  Also, Baggage Battles ticks the boxes as it goes behind the scenes at airport auctions – events that Travel Channel viewers can actually attend – and features auction experts who are both entertaining and likable.
Singer is also looking for key elements of travel to be part of a program's DNA: exploration (as seen in Bizarre Foods America), destination (as seen in Trip Flip), and industry (as seen in Hotel impossible and Airport 24/7: Miami). Destination-oriented shows must be contemporary and not travelog-styled, and "it must expose our audience to places or experiences they can't find in a guidebook." Exploration programming should have a distinct POV and a credible host, and industry oriented shows should "take an aspect of the travel world and make it accessible and interesting to our audience."
Half-hour formats that can be ordered in bulk will also be considered if they're the right fit.
HOW TO PITCH: Producers can submit pitches to Bethany Latham, development manager, via Bethany.Latham@travelchannel.com.
PITCHING DON'TS: Don't assume that Travel Channel only wants travelogs (it doesn't), or that it wants to be pitched everything you're also pitching to its competitors (again, it doesn't). Also, don't assume that the Scripps-owned net only wants characters, as it's quite keen on authoritative talent.
"Our audience reacts well to credible, likable talent that can take them on a journey and entertain them along the way," says Singer. "Don't look at talent from one angle. Journalists, pilots, tour guides, professors and soldiers might all be untapped resources."
SIZZLE TIPS: Shoot and edit it well, and provide a clear concept of the show. And if you're featuring your on-air talent, Singer cautions, "we need to see them in-situation as if they were in a show. Reels that have talent presenting their bios to camera are of little use."
BW
TRUTV
Marissa Ronca, vice president of development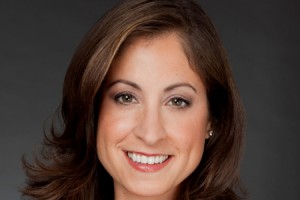 TARGET AUDIENCE: Men and women 25-49, with a 60/40 skew toward male viewers.
CONTACT: Directors of development Mat Baxt or Paul Hardy via their assistant, Neil Padover (neil.padover@turner.com).
WHAT SHE'S LOOKING FOR: Since truTV's programming has an element of comic relief, as seen in such series as Impractical Jokers, Ronca says the net definitely wants more "comedic reality" projects that combine humor with authenticity. The team is also looking for shows to complement its high-rated series Lizard Lick Towing and Hardcore Pawn.
Core elements for a pitch to truTV should include "unexpected characters, comic relief, conflict and a level of outrageousness," she says.

HOW TO PITCH: TruTV's Mat Baxt or Paul Hardy can vet anything from a presentation tape to a one-line concept and let you know if you're on the right track, or if it's a pass and why. A show bible isn't necessary at the pitch stage, but you should have a clear format broken down or tape of the characters.
WHAT SHE WANTS IN A SIZZLE REEL: "I know I keep using the word 'unexpected,' but the truth is that we see a lot of sizzle reels, and there's nothing like seeing a concept, world, or character that we've never seen before," she explains.
KA
WE TV
Lauren Gellert, senior VP of original productions and development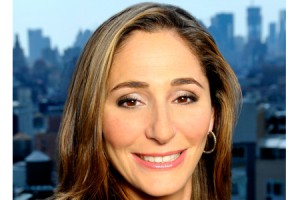 TAKES UNSOLICITED PITCHES: No.
TREATMENT OR TAPE: Both.
SERIES VOLUMES: Typically, "between six and 10 episodes of a series in both half and full-hour formats."
WHAT SHE'S LOOKING FOR: "WE tv is all about family and the family dynamic – the drama, humor, conflict, and incredible relationships people share when they're forced to live or work together," says Gellert. "Each original series is an unfiltered showcase of characters who are bold, compelling and have a juicy and relatable story to share." She points to Braxton Family Values, Joan & Melissa: Joan Knows Best?, and Mary Mary as examples.
But if you don't have a celeb at the center, it's not necessarily a deal-breaker, as Gellert says "a WE tv original gives viewers a relatable, unfiltered view of the drama and chaos and humor that's inherent in these family situations."
HOW TO PITCH: Remember that WE tv only accepts pitches from "reputable lawyers, agents, managers, producers and production companies." If you fit that criteria, check the network's submission policy as stated on wetv.com and be sure to familiarize yourself with the net's content while there. "Memorable characters with big personalities" are wanted; shows that would appeal to men or that are similar to what it's aired in the past aren't.
BW
WEATHER CHANNEL
Mary Ellen Iwata, VP, original content & development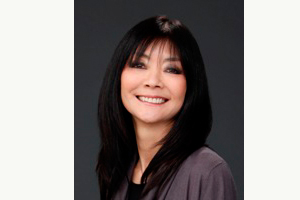 TAKES UNSOLICITED PITCHES: Yes, "as long as the producer has a track record of producing for a major cable or broadcast channel." Include credits.
CONTACT: meiwata@weather.com.
SERIES OR ONE-OFFS: Half-hour series.
WHAT SHE'S LOOKING FOR: Iwata says The Weather Channel is "broadening our appeal while staying true to our weather roots," so in addition to those looking for the long-range forecast, the net is also programming for "weather enthusiasts" or, as Iwata puts it, "an upscale audience of 'doers' who are fascinated by all things outdoors." Coast Guard Alaska has the biggest overall ratings in the P25-49 demo, while Lifeguard! is bringing in more women, and Ice Pilots is attracting more upscale, higher income households.
HOW TO PITCH: Iwata prefers a brief online or one-pager but if talent is featured then video helps. "If the characters have not been cast yet and we really like the concept, we can commission a character or sizzle reel," she says.
"Producers should think outside the box and not worry too much about 'the weather' being front and center," adds Iwata. "If we like an idea, and it feels right for the brand, we'll work with the producer to find the weather connection."
BW