The roll-out of realscreen's 2012 Global Pitch Guide continues with a trip to Asia. In this installment, commissioners from the Asian divisions of A+E Networks, Discovery and Fox International Channels, as well as South Korea's KBS and Japan's NHK, offer tips on how best to get your project greenlit in the region.
Missed earlier Radarscreen installments? Check out full profiles of UK, U.S., European and Canadian networks, and funding organizations here.
A+E NETWORKS ALL ASIA
Michele Schofield, senior VP of programming and marketing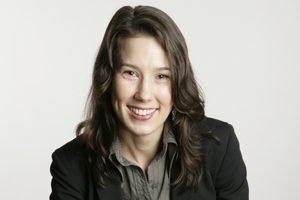 CONTACTS: Acquisitions: Angie.Yong@aetnallasia.com. Local productions and copros: Chris.Humphrey@aetnallasia.com, Michele.Schofield@aetnallasia.com.
TARGET DEMOS: For History, the audience is 60% male, ages 25-54. For Bio and Crime & Investigation (CI), the gender split is fairly equal, both targeting ages 25-54.
THE BREAKDOWN: Three networks reside under the AETN All Asia umbrella: History, Bio (The Biography Channel) and CI (Crime and Investigation Network). Schofield says third-party acquired programs comprise "around 20-30% depending on our channels. CI and Bio are heavier on third-party acquisitions than History." Still more content comes from the A+E Networks stable.
Of locally produced series, Hidden Cities, in which host Anthony Morse explores some of the lesser-known destinations within Asia, has performed well for History. Marina Bay Sands 24/7, a behind the scenes look at the iconic Singapore hotel, was a big hit for Bio, says Schofield. CI, meanwhile, focused on two locally made series over the past year – season two of Partners in Crime and Asia's Underworld.
"You can see that our local production focus has shifted from specials to series and we are seeing the rewards of taking those bigger risks in our viewership," she says.
WHAT SHE'S LOOKING FOR: Schofield says producers from outside of Asia should note that "our main focus when it comes to contributing to commissions or coproductions is for content to be Asian in some way. We produce content for the purpose of localizing our channels for Asia." However, "if the project interests us but the topic is more universal, and not so Asian, we may offer to pre-buy the title as an acquisition, instead of coproduce."
HOW TO PITCH: For local producers and those pitching potential coproductions, pitches should include a brief outline of the story and style of program, details regarding the access secured (for example, "interviewees or any selling points to the production which are unique to you as the producer"), budget details including any financing already secured, and a rough timeline for delivery. For a finished program to be considered for acquisition, send a story synopsis and preferably a link to screen the content online.
"If we haven't worked with you before, an introduction to your company, including a web link or reel is very beneficial," adds Schofield.
SIZZLE TIPS: "Show us the characters, show us the environment you'll be shooting in, tell us the story you're going to tell," she advises. "We don't want a glossy trailer that plays more like a promo than a program sizzle."
Barry Walsh
DISCOVERY NETWORKS ASIA-PACIFIC (DNAP)
Vikram Channa, VP of production and development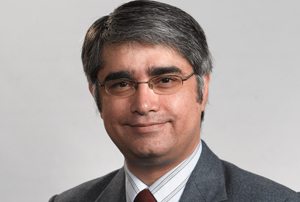 CONTACTS: Email Channa directly via vikram_channa@discovery.com, or contact VP of programming Charmaine Kwan at charmaine_kwan@discovery.com. Also be sure to check out the Discovery producer's portal at //producers.discovery.com.
TREATMENT OR TAPE: One-pager please, but if there is talent attached, then "a sizzle or a link is a must."
WHAT HE'S LOOKING FOR: Demographics vary across DNAP's eight networks (Discovery Channel, Animal Planet, TLC, Discovery Science, Discovery HD World, Discovery Turbo, Discovery Home & Health and the recently launched Discovery Kids) but Channa says "our core audience is adults aged 25-54."
For Discovery Channel, Channa says "'survival' in its various forms continues to reinvent and rate. In addition, epic history, both in terms [of] never seen before archives as well as with dramatic re-enactments, has done very well for us recently." Meanwhile, for TLC, "shows on travel and cuisine continue to be a staple." For the new kids net, Channa says "we are on the lookout to develop original kids formats in both the live action and animation space which are both smart and fun." The sweet spot for that network in terms of age is seven to 10.
Across the board with the factual and lifestyle nets, Channa says "talent with specialist skills or points of view" is a vital ingredient in the programming recipe. "'Credible Insiders,' as we like to call them, are key as they conspire to get only the most 'authentic' experiences from diverse spaces for our audiences."
SERIES VOLUMES: "On Discovery Channel the range of investment can vary," he says. "We tend to produce both one-offs as well as short run series of three to six episodes." As for TLC, again, costs vary, but six- to 13-part series tend to be the typical range.
"For Discovery Kids we are developing original formats and are keen on 13-part series," he adds.
PITCHING DOS AND DON'TS: Do be sure to visit the producer's portal listed above, and email pitches as well as pitches by appointment are fine. "Do your homework on the specific needs of the network and get straight to the key selling point of your idea," he says. "Don't cold call via the reception and start pitching your idea immediately after a hurried introduction. Same at conferences and events. Let's set a time and have a good session."
SIZZLE TIPS: When it comes to crafting a killer sizzle, Channa recommends the following: "Clarity of concept, strong imagery and effective use of talent or key characters."
BW
FOX INTERNATIONAL CHANNELS
Mark Francis, VP of production and development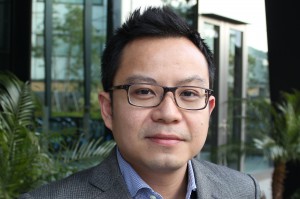 LOCATION: Based in Hong Kong but commissions for FIC channels across Asia.
BUDGETS: Around US$50,000 to $100,000 per hour.
WHAT HE DOESN'T WANT: "Second-hand copies of formats that already exist."
OVERVIEW: Francis joined Fox International Channels (FIC) in fall 2011 after seven years with Discovery, and is primarily focused on helping enable local markets in Asia to set up their own production capabilities.
"I oversee 14 separate territories, of which six or seven will start doing local series this year, and the others will start doing specials or extensions of existing global franchises, like Megafactories or some of our flagship strands on Nat Geo," he explains.
"My role is to oversee opportunities for sharing coproduction within the region, but also there are a lot of markets where we don't have EPs and we haven't commissioned original productions, and that's where I'm focused. Markets like Malaysia, the Philippines, Hong Kong… we want to start to connect with our audiences better via local programming."
WHAT HE'S LOOKING FOR: Francis says that in the past, Nat Geo would order pan-regional shows for Asia that might only rate highly in five out of 14 territories or so. Now, however, FIC wants more targeted success at a local level in each territory.
As such, Francis advises producers pitching him to "start targeting a certain audience," rather than coming to him with blanket ideas for Asia. For 2013, he will be looking for about 70 original hours of local programming across the region, "which is a big jump up for us," he says.
"Personally, when I commission, there are a lot of boxes to tick, but I put a premium on originality. I'm hoping that I'll find some gem of an idea that is familiar but entirely unique to the culture it's coming from."
Francis adds that with 80% to 90% of content still coming from the U.S. and international Nat Geo channels, "if and when we do decide to do a local production out of Asia, our ratings expectations are much higher – or at least on par with the top U.S. programs that air on NGC."
MONEY MATTERS: "I'm working on it by local markets right now, so it's a bit difficult to give a solid answer, but we could spend anything from US$50,000 to $100,000 to more depending on how much money we raise," says Francis.
"Also, I can offer series. Even with a big international production company, a lot of them would rather have a series even if the per hour budget is lower, because they can plan for their whole year. They can grow their businesses based on that, because I'm after volume."
Adam Benzine
KBS
Kenny Bae, senior producer, international relations department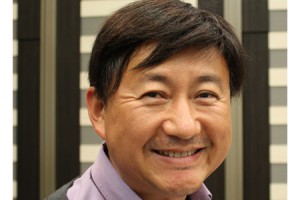 TYPE OF PROGRAMMING SOUGHT: Hour-long single documentaries.
RIGHTS SOUGHT: All Korean rights.
WHERE TO FIND HIM: Asian Side of the Doc, Hot Docs, IDFA, MIPTV, Sheffield Doc/Fest, Sunny Side of the Doc.
OVERVIEW: KBS operates three TV channels in South Korea, including international satellite channel KBS World, and serves not only as the country's public broadcaster, but also as its most influential media organization.
It actively seeks documentary coproductions with European and North American partners, which are predominantly overseen by Bae. "I work in the international relations department and I'm in charge of international coproductions, and all the content-related cooperation with international partners," he explains.
WHAT HE'S LOOKING FOR: Bae is only focused on single docs, since "series are somewhat difficult and most of our documentary slots are one hour."
For KBS, he is involved in both coproductions and acquisitions, with the former accounting for about 10%-15% of his annual spend (amounting to about five to seven docs) and the rest going towards finished titles.
"We are a very general interest network," he explains. "We want titles that have a strong storyline, a creative approach, and something unique. If it's also relevant for a Korean audience, that would be preferable."
TIPS FOR PRODUCERS: "The timing of delivery and the relevance for a Korean audience is very important," says Bae. "A couple of years ago I was pitched a film about Chernobyl, and at the time I thought we weren't really interested in it.
"But after the disaster in Japan, I looked frantically for the business card and contact info, and then we acquired it." He adds that the broadcaster also has "some general interest in wildlife and current affairs" titles.
THE BEST WAY TO PITCH HIM: Email him directly at baepd@kbs.co.kr. "KBS is very keen to work with international partners, so send me an email with your proposal," he says, adding that clips and trailers are definitely a plus.
"If it's finished, send us a DVD, and if it's in the development stages, provide a link or a trailer – it will be helpful in understanding the project."
AB
NHK (JAPAN BROADCASTING CORPORATION)
Tomoko Okutsu, senior producer, international acquisitions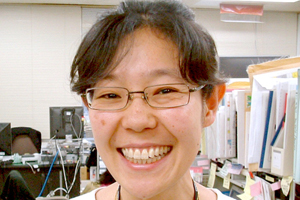 PRIME DOC SLOTS: 'World Documentary,' a 49-min slot airing Monday-Thursday on NHK's Satellite 1 channel; and 'Dramatic Planet,' a weekly, 44-min slot on the terrestrial channel NHK Educational TV.
CONTACTS: Takaaki Takai (takai.t-fw@nhk.or.jp), Tomoko Okutsu (okutsu.t-ii@nhk.or.jp) for 'World Documentary.' Akira Yoshizawa (yoshizawa.a-fs@nhk.or.jp), Wakako Nagano (nagano.w-iw@nhk.or.jp) for 'Dramatic Planet.'
WHAT THEY WANT: Okutsu highlights two prime slots for acquisitions of international productions – 'World Documentary' and 'Dramatic Planet.' For the former, programmers are looking to commission and acquire a wide spectrum of current affairs docs, ranging from social and political documentaries, to films focusing on the economy, ecology or modern history. Projects dealing with human interest stories, the arts, music or technology are also acceptable, "provided that the subject of the film has social and/or global dimensions," she says.
Yearly, this strand acquires close to 90 films from abroad, and for the slot, NHK coproduces some 15 programs with foreign broadcasters and prodcos. Recent productions airing here include Armadillo (Fridthjof Film), The Day that Changed the World (a copro from Brook Lapping Productions and NHK), and NTR – Nuclear, Nothing to Report (ARTE France, Crescendo Films).
Okutsu says currently, the following topics are in demand for 'World Documentary' – alternative energy and the future of energy technology; social issues related to the economic crisis in Europe; ecology; and emerging societies within Asia, Latin America and Africa.
"For coproduction with NHK in general, any topic is worth looking into," she adds. "But from our past experience, we find that science, natural history, modern history, geo-politics and civilization especially work well for coproduction."
'Dramatic Planet' airs "entertaining documentaries that are fit for family viewing like ancient history, culture, science, space, adventure, [or] wildlife," says Okutsu. She adds that many of the 40 programs bought for the slot over the course of a year highlight advances in camera technology, and "allow us to see what the human eye could not see before. Be it the world of space, nature, history, we are seeing many documentaries that reveal new truths by visually entertaining us at the same time." Recent films in this slot include Dogs that Changed the World (Thirteen/WNET New York, Tigress Productions), and Planet Dinosaur (Darlow Smithson Productions).
HOW TO PITCH: For 'World Documentary,' if you're interested in coproducing with NHK, send a synopsis or treatment of the project, production schedule, names of other main partners and clips or rough cuts. For acquisitions, send a synopsis and screener. For 'Dramatic Planet,' you will need to send a full-length screener.
BW