Submarine Entertainment founders Josh and Dan Braun (pictured, left and right) have been behind some of the biggest theatrical doc deals of the past year, repping the directors of hits such as Searching for Sugar Man, The Imposter and Love, Marilyn. With Sundance kicking off tomorrow (January 17), the duo tell realscreen the ins and outs of executing a festival deal.
They were at Sundance in 2012, operating in the background when Sony Pictures Classics picked up Searching for Sugar Man, and they were in Toronto eight months later when HBO bought Casting By and Love, Marilyn.
They were also involved when Magnolia acquired No Place on Earth; worked behind the scenes on Phase 4 Films' deal for The Last Gladiators; helped David France sell How to Survive a Plague to Sundance Selects; and arranged the sale of The Imposter to The Indomina Group. All in the last 12 months.
In each instance, it was the filmmakers and the distributors who got top billing on the press releases trumpeting the deals, but scroll down to the bottom of the page, and there you'll find it, tucked away in the bottom paragraph: "Dan Braun, Josh Braun and David Koh negotiated the deal on behalf of the filmmakers."
The Brauns founded Submarine Entertainment in 2001 and, as sales agents and representatives, their role is that of the classic middleman. With the help of company partner Koh, the Brauns have built a rep as the go-to guys for brokering festival deals, and with good reason: they get results.
Say you're a filmmaker, and you've spent five years up a mountain shooting your documentary masterpiece. You know about filmmaking – that's why your film made it into Sundance/SXSW/TIFF/IDFA/insert festival acronym here – but what do you do when your doc becomes a festival hit, and the studios and distributors begin to circle?
Are you ready to talk shop about windowing; back-ends; VoD, digital and DVD releases; the number of screens you want for theatrical and, crucially, the amount of money you expect for your labor of love?
"We generally use the analogy that even if you know how to fix a toilet, you still want to call a plumber," says Josh Braun. "You want someone to do the dirty work.
"It's a business of relationships and it's a business of strategy, and filmmakers are doing what they do best in making the film," he continues. "What we do best is figuring out how to get to that point where there's a competitive scenario, and we can get the best possible deal with the best possible terms on behalf of the film."
By the time they're present at the flagship doc festivals, the Brauns and Koh have usually already agreed to represent the directors of a given number of films in the fest's program. The preference, they say, is to be involved with a project as early as possible.
"We're seeing films as early as a three-minute demo reel, all the way up to seeing a finished film or a fine cut," Josh says. "With those films that we sign early, we sometimes come on board as executive producers or help raise funds, and we can be involved in the creative and the finishing of the film, as well as the selling."
One such doc sold last September was Tom Donahue's Casting By (pictured below), which looked at the role of the Hollywood casting director.
"Casting By was an interesting one because they submitted a very rough version of the film a full two and a half years prior to the launch in Toronto, and at that stage it was so rough," Josh explains.
"But we didn't pass on it, we just kept encouraging them to keep working on it – a great idea, great footage… so we were onboard for an unusually long period of time, but we were also able to give them comments and encouragement, and help them get to that final point. And then we submitted it to Toronto on their behalf."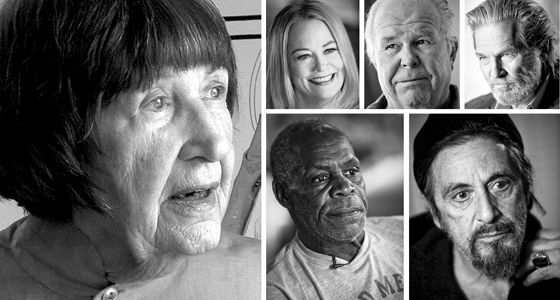 Of course, the team will be on hand at Sundance again this year, doubtlessly applying the final ink to deals. Among the anticipated films Submarine is representing this year is Nick Ryan's The Summit, a feature doc about the deadliest day in modern mountain climbing history, exec produced by John Battsek (Restrepo, Searching for Sugar Man).
Dan Braun says that at any given moment the firm is tracking a large number of docs, "so most of the time we're probably going to be aware of projects.
"But there is the rare moment when we might be out at a festival and somebody will come up to us through a mutual friend or what have you and pitch a project that we end up falling in love with. That's a nice scenario, but it's not the usual business."
Once a film has had its festival premiere (and sometimes a little before, thanks to under-the-radar Vimeo links and preview screenings at events such as Telluride), the Brauns go to work, negotiating sales across a whole range of factors.
"If it's a film like Casting By that's going to a place like HBO," Josh explains, "it's largely about the price, the timing, why it feels like a good fit with the company; whereas if it's a film like No Place on Earth [pictured below], then we're talking to theatrical distributors and the kind of terms that we're trying to figure out are the price, the screen commitments, if there's going to be a good back-end, what their fees are…"
"In every case filmmakers come to us in different situations," adds Dan. "It's never just a cookie-cutter thing. They have different goals and dreams. Invariably, depending on who financed the film, somebody's got to get paid back, but if it's independently financed sometimes there's less pressure."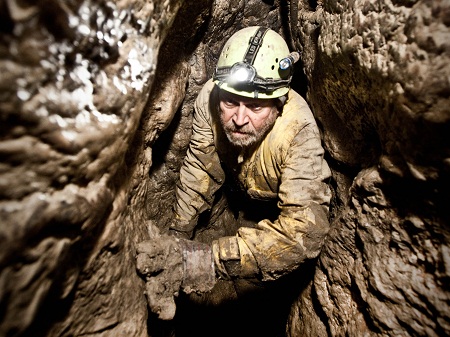 Dan offers that in many cases, filmmakers "still have the dream of theatrical, of seeing their name up on the marquee" – a situation that often leads to disappointment when the harsh reality of the doc marketplace hits home.
"I think people are not jumping up and down to find out that they got a DVD release or Netflix," he says. "TV still has a little bit of romance; HBO is a premiere company so that's one of the cases where, if there isn't a theatrical and it's HBO, they're [often] still happy, because it has such prestige."
Where possible, Josh explains, Submarine ends up finding and signing films for which the company and the filmmaker will share similar visions for the doc's life cycle. "A lot of our process of signing films is getting on the same page of expectations," he says.
Since Submarine often only takes North American rights, rather than worldwide, one complicating factor when making sales can be working with international agents repping other territories, to make sure all parties are also on the same page for things like hold-backs and premieres.
"Funding is difficult now; it's usually done with a piece here, a piece there… a territory sold to cover clearances," Dan says. "So we do respond when we know what the [financing] needs are in that way. Then we're thinking ahead to deals with that in mind."
Perhaps unsurprisingly, the Brauns don't recommend that filmmakers attempt to broker deals with theatrical distributors or studios themselves, and especially not in the heat of a festival. If you do plan to go down that road, however, Dan advises you should "be prepared with some Pepto-Bismol and Aspirin first of all, because it's not quite as easy as it looks.
"You have to be able to remain a little dispassionate," he offers. "Filmmakers are a lot of times too close to their own projects. We're in a situation where we're fielding offers, and while some offers we might take as an insult, it won't necessarily kill the deal, because we're going to be actively negotiating.
"Whereas a filmmaker who doesn't necessarily know what people pay for things may have a very negative reaction and won't be able to remain calm, cool and collected the way you sometimes have to when you're in a hard negotiation.
"Instead they're like, 'I was just up in the mountain for five years and you're offering me $9,000?'"
This interview originally appeared in the January/February 2013 edition of realscreen magazine. Not a subscriber? Click here for more information.
The 2013 Sundance Film Festival runs January 17-27 in Park City, Utah