Though the U.S. Copyright Office renewed a legal exemption allowing doc-makers to rip footage from DVDs, the issue of 'fair use' in documentary remains a contentious one. Here, realscreen talks to advocates and rights holders to explore the issue.
Last October represented a significant benchmark for documentarians who rely on fair use in their filmmaking, as the U.S. Copyright Office renewed an exemption to the Digital Millennium Copyright Act (DMCA) allowing doc filmmakers to rip footage from DVDs and streaming video to use excerpts of such in their work.
The exemption, first granted in 2010 and now renewed until 2015, allows "the circumvention of motion pictures contained on DVDs and delivered through online services to permit the use of short portions for purposes of criticism and comment in non-commercial videos, documentary films… and for certain educational uses by college and university faculty and students."
Among those leading the charge to extend the exemption was Gordon Quinn, artistic director and co-founder of Chicago-based Kartemquin Films. Fair use has been "absolutely critical for documentary filmmaking over the last 10 years," he argues. "It's just changed the field enormously."
Quinn recalls the days before fair use was widely implemented, when documentary makers had to pay for every instance of copyrighted material appearing in their films.
"With a film like Hoop Dreams, for example, we wound up licensing the song 'Happy Birthday' for 15 seconds in one shot," he says. "And we licensed elevator music [for a scene] in a hospital, which was really outrageous.
"Now, 10 years or so later, everything has changed, and we're really able to assert our rights within those narrow parameters of how fair use is interpreted. But rights aren't very valuable if you can't use them, and with so much material now being on DVD and streaming, it's critical that we be able to access that material."
While October's DMCA exception extension was heralded by many in the documentary community, the issue of fair use in doc-making remains a contentious one. For every director arguing that they shouldn't have to pay to re-contextualize a film clip, there are studio executives who see their company's work being used without recompense.
"Fair use is not cut and dried," says Laura Malone, general counsel for the Associated Press (AP). "There are people who think that fair use needs to be expanded, and there are people who think that it needs to be contracted, and then there's the middle. It's a gray area.
"There will always be people who say, 'Any use in any doc is going to be fair use because a doc is educational and news,' and that simply is not the case," she says. "The mere fact that it's in a documentary doesn't make it fair use."
Malone emphasizes that when it comes to judging what is and isn't fair use, the word "use" is key. "You can have an entire documentary of entire fair use, but you can also have a documentary where there's not a second of it," she adds, "depending on what it is that they are doing with it."
As both a reporter of the news and the owner of an archival library, AP straddles both sides of the fair use spectrum.
"We are pretty much in the middle – we use fair use and we protect our copyrights," Malone explains. "As a news organization, we absolutely rely on and depend upon fair use, because when we are reporting the news, or entering into criticism or commentary, all of these things are factors when you are doing fair use.
"So for example, [if] a story breaks and there's footage or something up there, we go through the fair use analysis to find out whether or not we can use that, if we need to rush it quickly, as do most news organizations. But that doesn't mean that every news use is a fair use."
One documentary that has provoked some debate about the limits of fair use over the past year has been Rodney Ascher's Room 237 (pictured, top), which sees a number of conspiracy theorists discussing their thoughts on Stanley Kubrick's 1980 horror film The Shining.
While off-screen talking-head interviews provide the narration for the film, visually, the feature – which played at festivals including Sundance and the Toronto International Film Festival – is almost entirely comprised of footage taken from The Shining and other Kubrick films, as well as several classic Hollywood films.
Michael Donaldson, a founding partner of law firm Donaldson & Callif who worked with Quinn on the DMCA renewal, also worked with the filmmakers of Room 237 to help them clear the whole film under fair use.
He says that the team did not end up paying rights holder Warner Bros. a single cent for the footage, but did agree to use a disclaimer for the film stating that it is in no way connected to Warner Bros. or the Kubrick estate, and is not an authorized project.
Donaldson says the debate around the doc is "sort of good and bad, in that some people see the film and find out that every single clip was under fair use, and say, 'Well, I can do anything!' But no, we worked really hard [to prove that] – it was a tough one.
"We opined that all the uses fell within the doctrine of fair use," he explains, "and the insurance company agreed with us – and you know how conservative insurance companies are.
About 30% of the film is comprised of footage from The Shining, but each one of those clips was carefully set up and discussed, and was used to demonstrate specific points that were made in the film. And that's what fair use is all about.
"Now, true, there was a lot of it," he adds. "But the question isn't how much in total [of the copyrighted material was used], but rather, in each instance was the material being used to illustrate a point that was being made, did they only use what was reasonably appropriate to illustrate the point, and was the connection between the point that was being illustrated and the material that was being used clear to the average viewer? It was a very disciplined approach – those filmmakers worked very, very hard."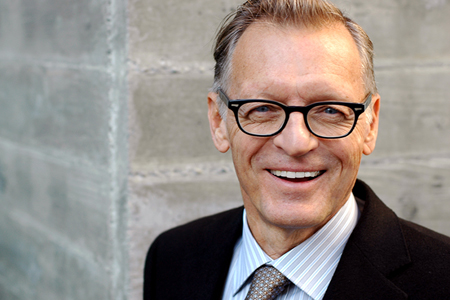 Despite his strong support for documentary filmmakers embracing their fair use rights, Donaldson (pictured above) also concedes that there can often be realpolitik reasons to pay to license footage that might potentially be clearable under fair use.
"There are all kinds of reasons to make a payment," he says. "One is relationships, another is that you never have to have a conversation with any of the gatekeepers downstream about whether or not you have all the licenses, and number three, it gives absolute certainty. It settles things."
Malone agrees, adding that filmmakers and studios would be wise to work more often to find middle ground, with a doc-maker agreeing to pay some money, if not commercial rates.
"The notion I have is that you should give the documentary filmmaker a license, but make it reasonable and something that they can afford," she says. "Very often documentary filmmakers are making their films on a shoestring, and they really just are one or two people – they're not a studio, they don't have the support.
"Every documentarian thinks that their doc is educational, newsworthy and all those things that are part of the fair use analysis," Malone adds. "But it is not always fair use to use people's films or photographs in a documentary. At the same time, a documentary is also not a feature film by a major studio that's going to have action figures in Toys 'R' Us."
One point worth noting about the DMCA extension is that, while Donaldson, Quinn and the team that campaigned to extend the ruling were successful in convincing the Copyright Office to allow the ripping of DVDs and streaming video, they did not succeed in extending the exemption to cover Blu-Ray discs.
"We were not able to show that there were things available on Blu-Ray that did not show up on DVD or streaming," says Donaldson. "[It was decided that] there were reasonable alternatives, and there wasn't really a need.
"So we have some homework to do before we go back," he laughs, "and we'll be back in three years."
This interview originally appeared in the January/February 2013 edition of realscreen magazine. Not a subscriber? Click here for more information.