Shawney Cohen (pictured, right) talks to realscreen about his debut feature doc The Manor, which follows his family's strip club business and kicks off the Hot Docs festival in Toronto today (April 25).
For the first time in four years – and perhaps fittingly as it celebrates its 20th anniversary – Hot Docs is kicking off proceedings by opening with a film from a Canadian filmmaker.
The Manor is the debut feature documentary from filmmaker Shawney Cohen, and focuses on the director's family business: a strip club in Guelph, Ontario.
While the subject matter may seem risqué for the Canadian documentary festival's opening night, Cohen says the film is more of an insight into the nature of family dynamic than peeler joint vérité, with his father ("a cross between Tony Soprano and Woody Allen") being the key character.
The film has been picked up theatrically by KinoSmith, which will release it in Canadian theatres next month, starting with the Bloor Hot Docs Cinema on May 10. It will then go on to play across Canada, before having its TV premiere on TVO in the fall.
How did you end up making a film about your family's strip club?
I think there's a misconception from a lot of people that I just went there to make a film. The decision didn't come lightly; I'd been a manager there for five or six years, and I was a manager there for over a year before I decided to film.
How did the project begin?
To be quite candid, the first thing I shot was my father in his office, talking to his friend in Israel about how to bribe cops on the streets of Israel. You have to understand, my father is a cross between Tony Soprano and Woody Allen.
He's a big figure, and it was so much fun filming him – I became addicted to filming him. He just jumped into the lens. Instantly I knew I had something, I just didn't know that it was going to be a film.
I started filming him and following him around, and it wasn't until I had about 80 or 90, possibly 100 hours, that the theme of a film started to develop. I then approached him and decided to make this film, and by then they were kind of used to me being around with cameras, so it kind of manifested into a story, really about my parents.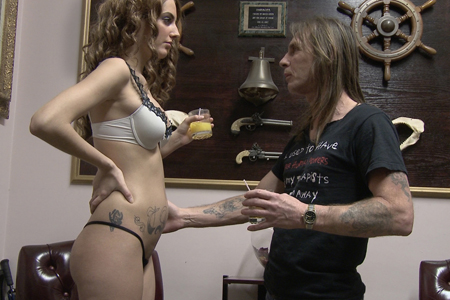 What kind of issues do you address in the film?
I actually find it interesting because a lot of people think it's a film about a strip club, but it's very little to do with a strip club – it's more a film about my family and us struggling to run the strip club; family dynamics, the human condition, and very much, addiction: my father is close to 400lbs and my mother is anorexic at 85lbs.
So I found that fascinating, that they have these body issues while they're running a business that's all about the body and sex.
What can audiences expect from the film stylistically?
It's a dark comedy. They'll laugh; they'll be shocked by its honesty and candor, and the love in it too. It's quite amazing – people watch it and they don't really come out with the idea that it's a strip club doc. It's really about my family. And, I'd like to think it's really about how we love each other, and how that shines through.
How did you fund the project?
TVO was our main broadcaster, the Tribeca Film Institute put in a bunch of money – we got an amazing grant from them. And the Hot Docs Shaw Media Funds put in money.
Were you working at the club while making the film?
Yeah, and I still continue to work there. I'm a manager twice a week – I don't think I'll ever stop working there. I think that has given me some amazing access, and with my parents, I'm really proud of them for opening up and letting me into their world.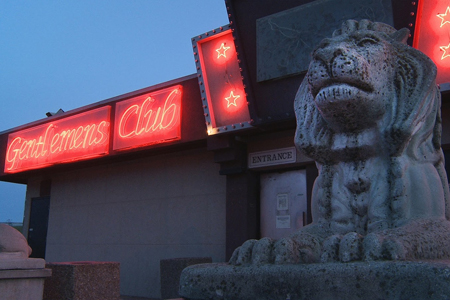 How long did you film for?
I filmed for the better part of three years, and it took me about a year to edit it, so about four years.
This is your first feature documentary – the first of many?
Yeah, absolutely. I consider myself a filmmaker and a strip club manager, and that'll continue to be the case. I'm researching a new idea that's just as crazy, and I hope to start that this summer. I love filmmaking; it's in my blood, and I will continue to do that for as long as I can.
Check out the trailer for The Manor below:
The Manor plays at Hot Docs twice today (April 25) and again on April 29